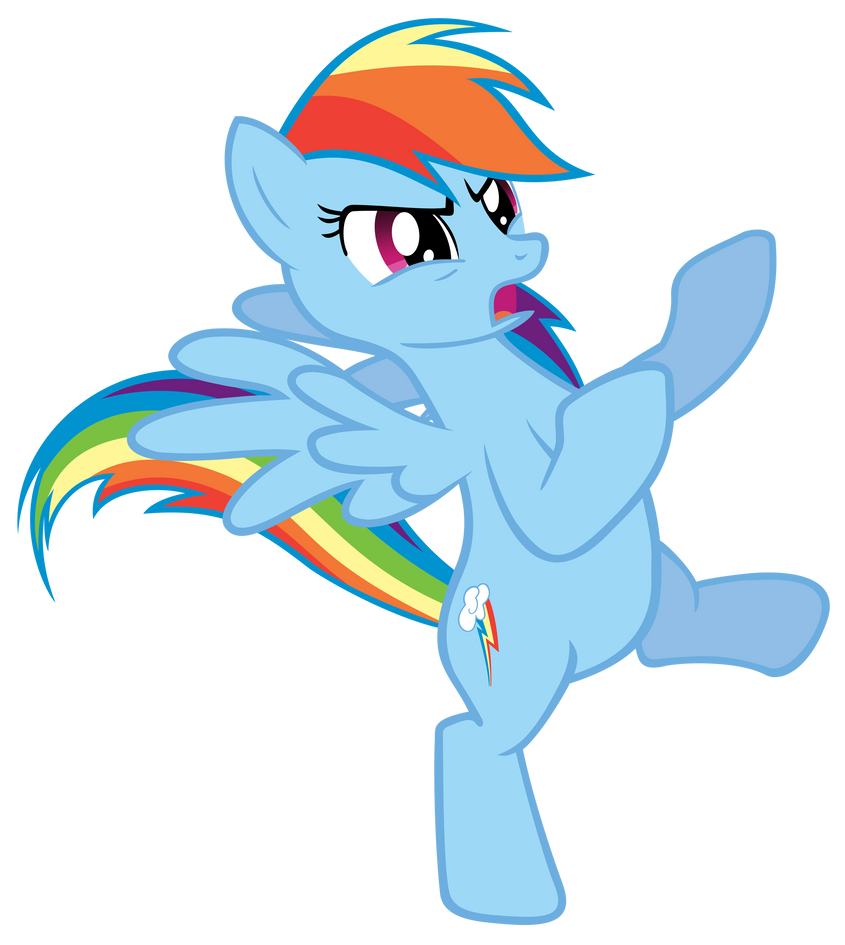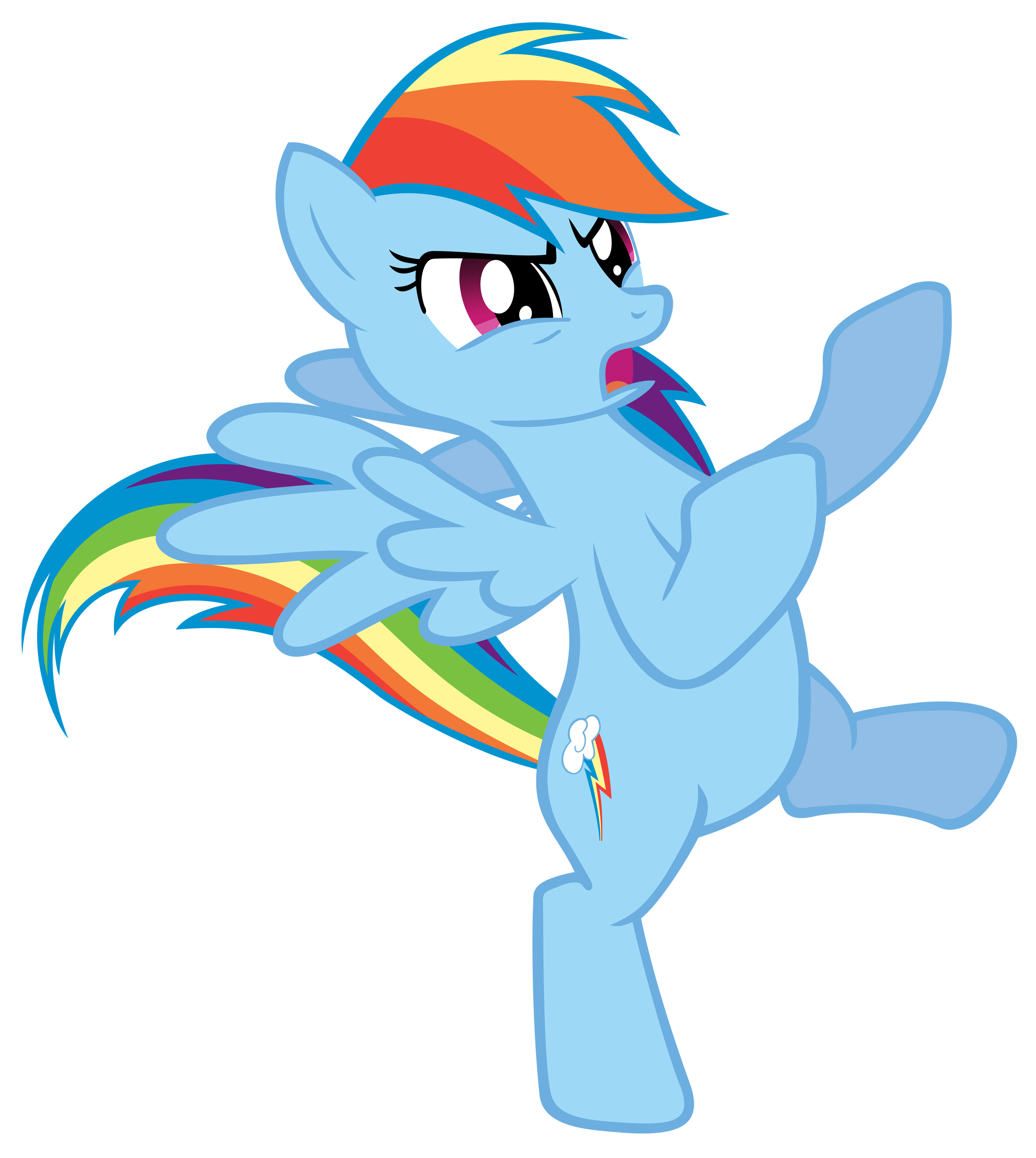 Watch
Put 'em up, now with 100% more wings.
I made this vector yesterday, only without wings (wingless can be found here
[link]
). Anyway, added them in now so here it is

Winged Dashie!
Minor spoilers for S2E1:
The screenshot was taken from S2E1 (the discord episode) during the maze (where her wings were taken away) and I didn't notice until I was mostly done vectoring it and couldn't be bothered adding in some wings then.