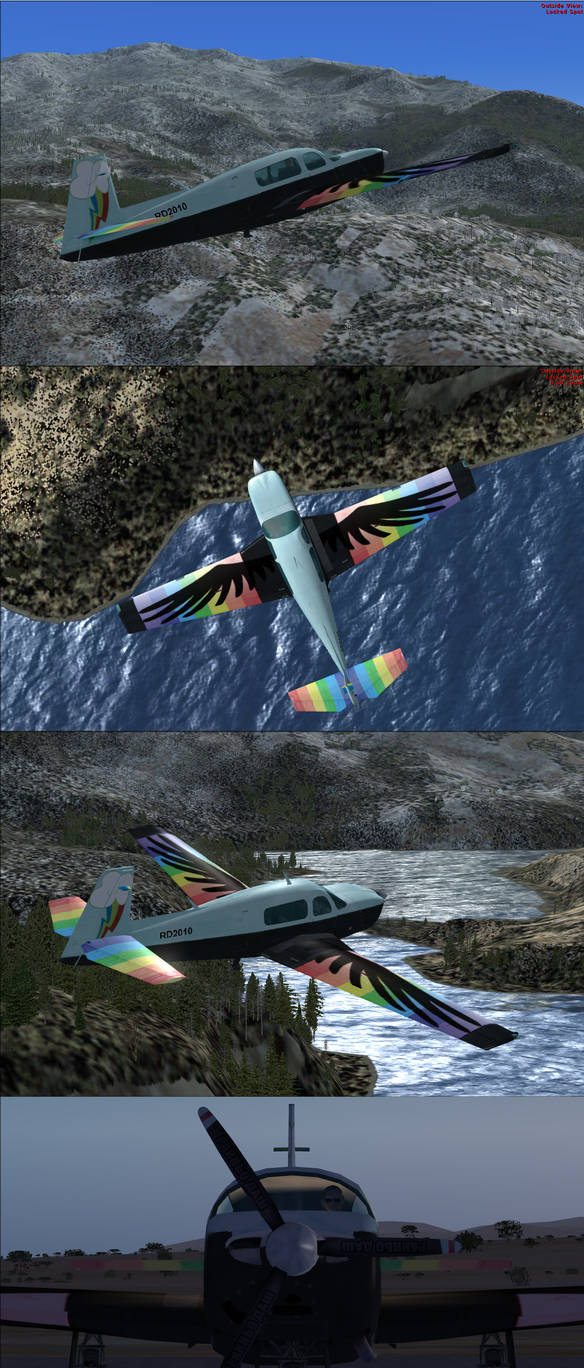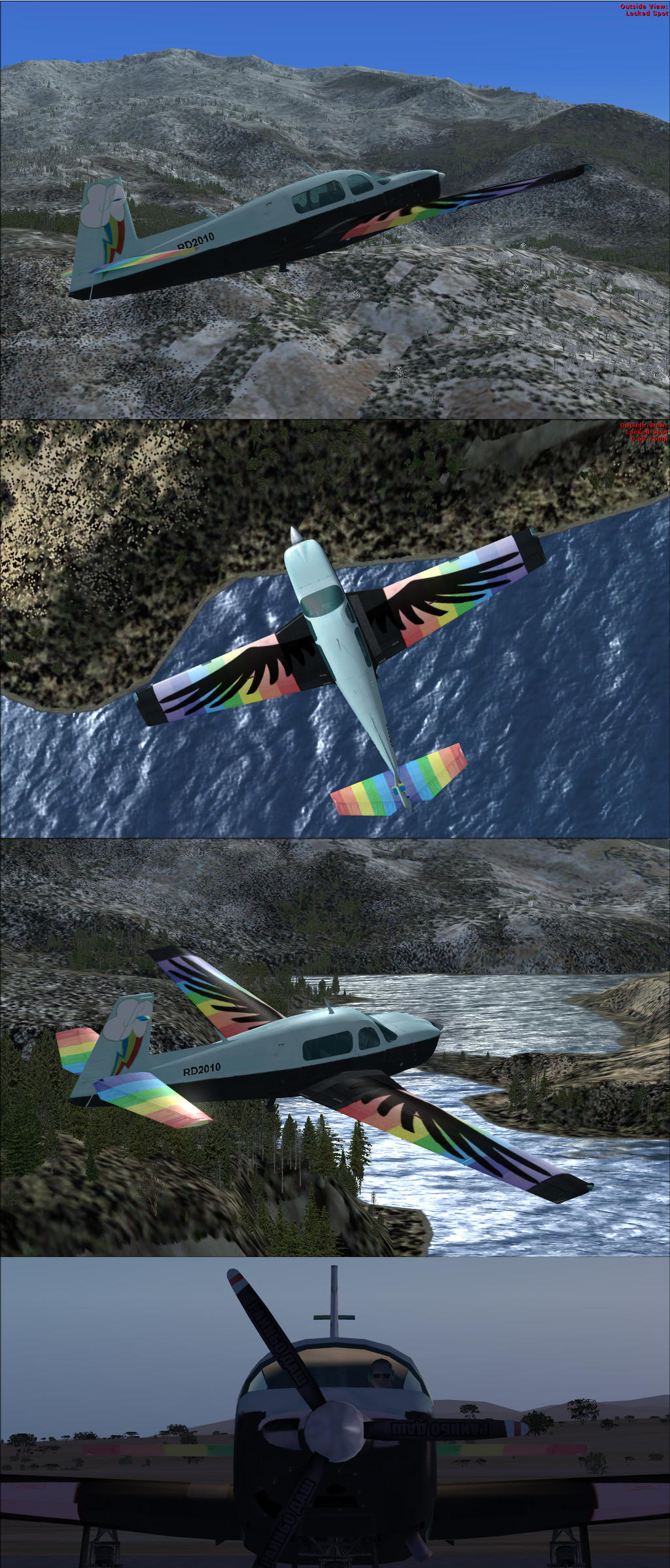 Hello everyone! This is the result of a few hours of hacking at some FSX DDS files and manipulating the livery texture files to produce an "anatomically correct" Rainbow Dash-mobile

.
The plane depicted is a Mooney Bravo, one of the fastest commercially available single-prop planes in production. At the moment I am flying this plane around the world, starting in my hometown of Midlothian VA. The flight will travel North through Greenland, down the European coast, along the entire African coast, up through Russia, back down through Asia, across the Bering strait, down to Antarctica and back up the Eastern American coastline and end in Midlothian.

could you send me the file? pleeeeeease :3
Reply

Unfortunately you're a day too late, all of my files were lost yesterday from my old hard drive :/ However, you can easily recreate the skin using Gimp.
Reply

This looks wonderful. I can't think of a good pattern for Rainbow and I've been thinking since April. Yet here it is, a beautifully mastered Rainbow Dash paint on an aircraft. May I use this as a reference for my future RD repaint?
Reply

Thanks for the kind comments! And absolutely, go right ahead!
Reply

hey can you make the repaint for the fs2004 mooney?

ah, this looks amazing.
thanks-.
Reply

Could you email it to me?
Reply

Well done. It could not have been easy to get this as well done as you did here.
Reply

do you mean realtime sim flight or you have plane you want to color that way? anyway I see you didnt waste time with completely aligning the texture parts.
Reply

Real time flight sim, unfortunately fuel is so expensive that the decent amount I've started saving up for this endeavor has turned into simply a shallow and drop in the bucket.

And what are you referring to with the textures? I'm fairly sure I lined everything up pretty symmetrically in the DDS file.
Reply

That is kicking rad, dude. Are you going to paint the real plane like this? if so, film it. also, hows that revised flow chart coming along?
Reply