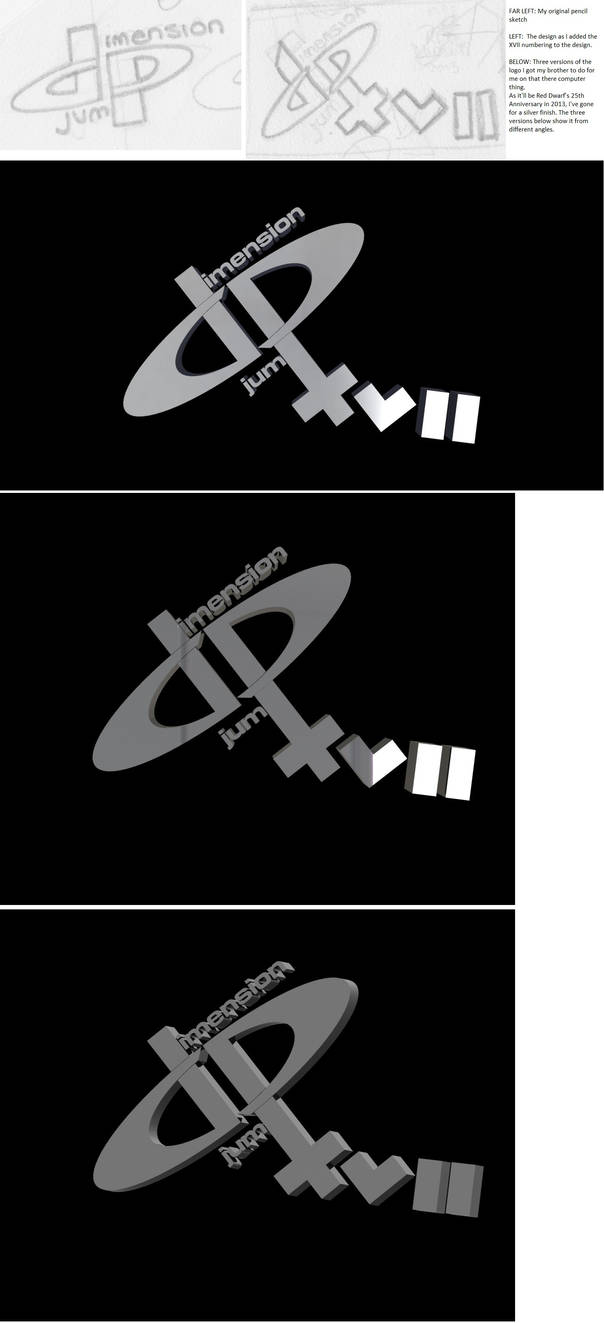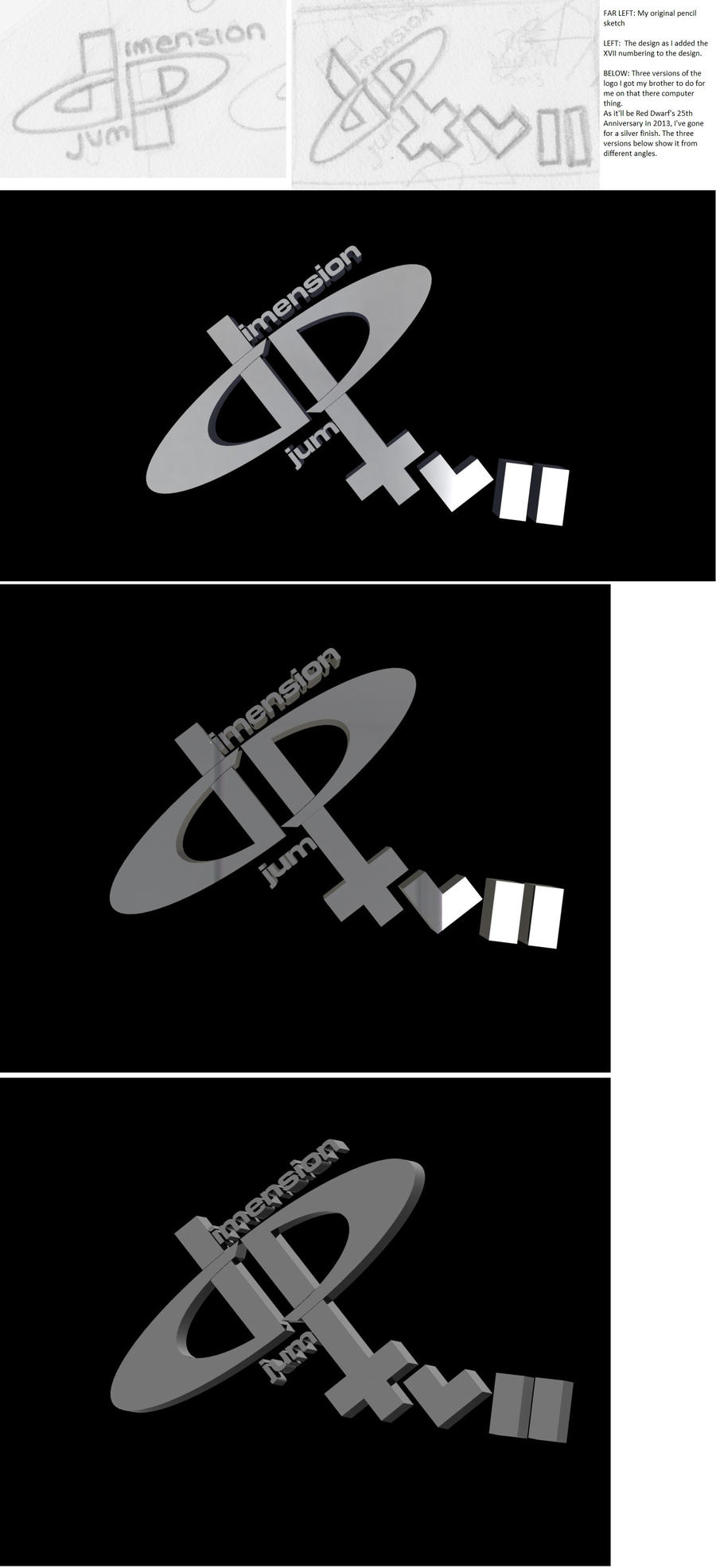 You may recall I entered a competition to design the logo of the Red Dwarf convention, Dimension Jump, in 2003 (see
[link]
among others). I didn't win.
This year, The Official Red Dwarf Fan Club had another design-a-logo competition, for the 2013 convention, Dimension Jump XVII.
I didn't win that either.
Here's what I submitted in my entry, five versions of the same logo - my original pencil sketch and my original logo design, then, because a pencil sketch would be difficult to adopt for full convention merchandise etc, three more ways of looking at it which my brother did for me because he's good with computer art, and I'm not. (Individual pictures:
[link]
[link]
[link]
[link]
[link]
)
For what it's worth, here's my thought process for the whole competition... 2013 is Red Dwarf's 25th (or Silver) Anniversary. So I wanted the logo to be silver. Meanwhile Series X is due to be transmitted this autumn, so it will fresh in people's memories come next Spring. This was also something to think about when trying to design a logo.
As for Dimension Jump itself, well this is the 17th Dimension Jump, but by the time DJXVII rolls round, it will actually be 21 years since the first Dimension Jump convention. So numbers rolling round my head were 10, 17, 21 and 25. So, I wondered whether to base a logo around the corresponding episodes of Red Dwarf (there was a Gunmen Of The Apocalypse themed DJ a few years ago): episode 10 is Stasis Leak, 17 is Timeslides, 21 is Justice and 25 is Holoship. Aside from maybe including some Escort Boots for a Justice theme, I couldn't really think of any other episode-based ideas.
So my final design was based around the RD ellipse, with half of it forming the 'd' of Dimension, and the other half forming the 'p' of Jump.
But that's all by the by now, because I didn't win!
Now that the winner's been announced (see
[link]
), I'd thought I'd share my entry here.