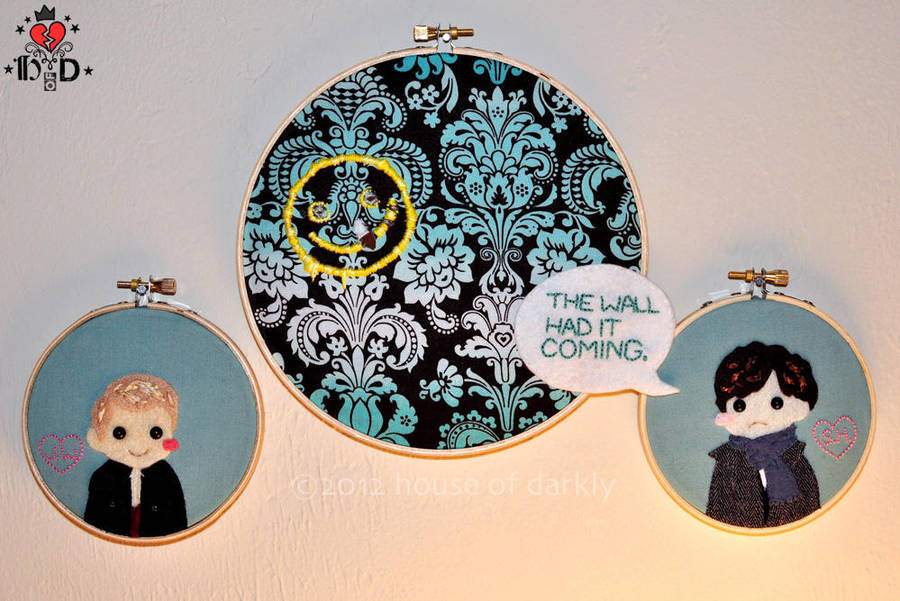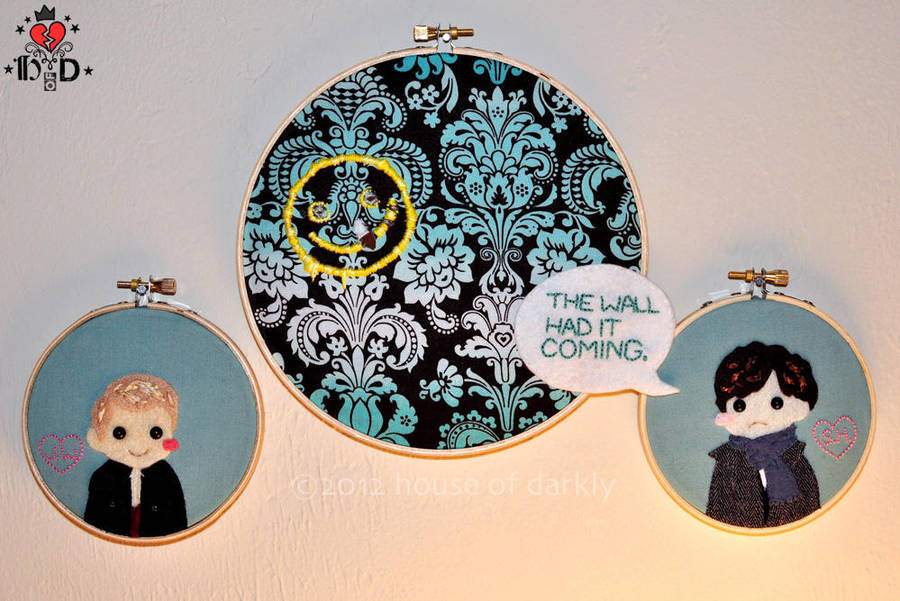 Watch
I LOVE BBC SHERLOCK beyond the realm of what your mortal minds can conceive. D: Moffat knows how to push all my buttons, what can I say? I was a huge nerd for the 1980s Jeremy Brett series as well, and the stories before that. The show has so many priceless moments of dialogue but this one is a top fave. Originally I was just going to do the wall, but I really wanted ones of John and Sherlock too... I wish the fabrics were more accurate, but I had to keep reminding myself that John's head is like 1.5" big... these Foopliques are way too addictive though.
I was going to upload a comp version of this with the closeups, but it looked ugly. Youse can see them
on my site
if you like, will upload just Sherlock or just John if that floats anyone's boat. These are hanging on my wall next to my bed (which is the main reason for the weird lighting, hah, sorry).
This is the kind of thing I do on New Year's Eve. Pretty crazy right
Size: 4" and 7"
Materials: wool and acrylic felt, scrap fabric (cotton, flannel, twill, some kind of tweedy stuff I don't remember buying), beads, embroidery floss, safety eyes, embroidery hoops, mat board
** For the record, I feel like I should say that I'm NOT ripping off loveandasandwich. I respect her and her work way too much for that. It was a parallel evolution thing where we (and probably other people) happened to think of it at about the same time. I hadn't seen her hoops when I started making mine, and it doesn't seem like a good enough reason to stop. I just...wanted to put that in writing somewhere.