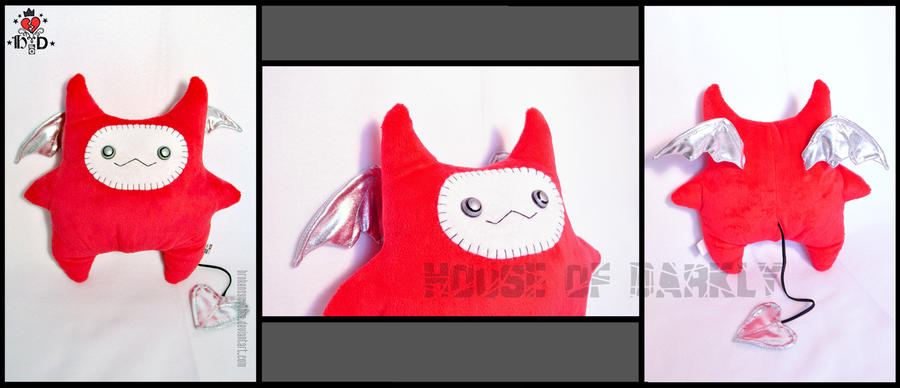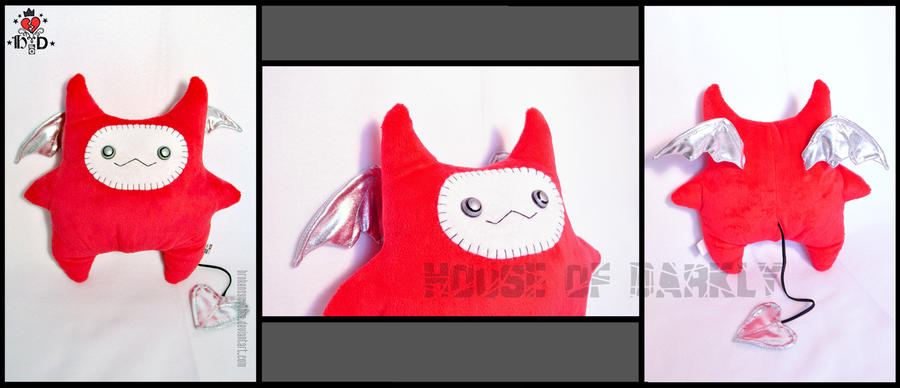 Watch
This here is Cyrus (the Great). Designed as a "younger sibling" to my earlier demon-y things Ashurbanipal and Sargon. It might be kind of a Digimon evolving thing, I suppose I should work on expanding that concept if I'm making more of these hah (I kind of want an army). Sorry about the badly posed wings, photo fail D:
One of my three works for the
Plush You! 2009
show in Seattle, they have awesome art every year so if you're in the area I expect you to go!
size:: ~15" (I lost the paper w/the measurements XP)
materials:: Minky, wool felt, vinyl, safety eyes, embroidery floss, wire, plastic pellets