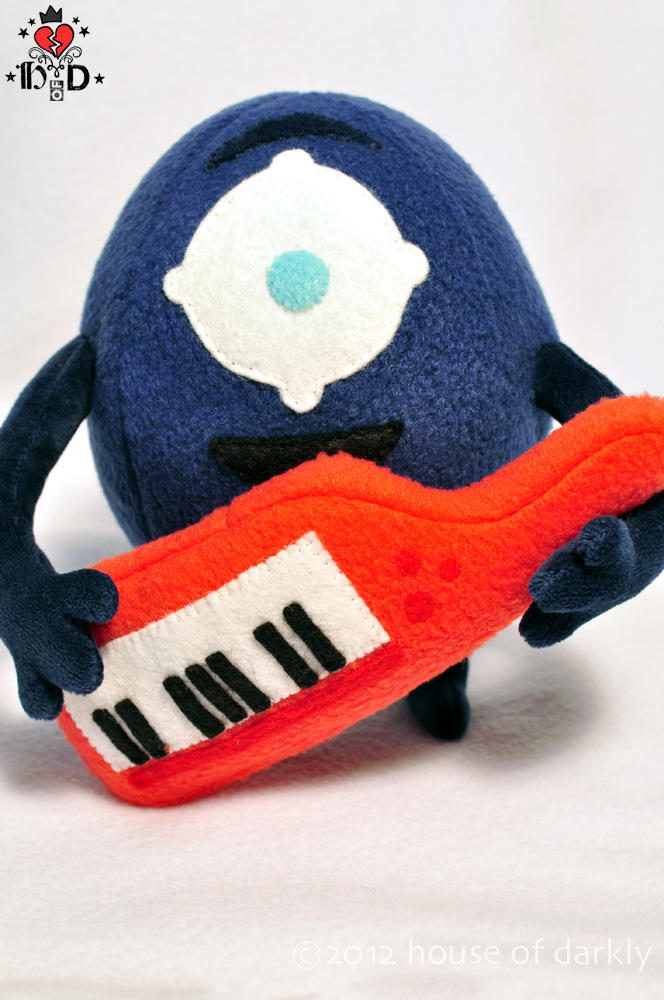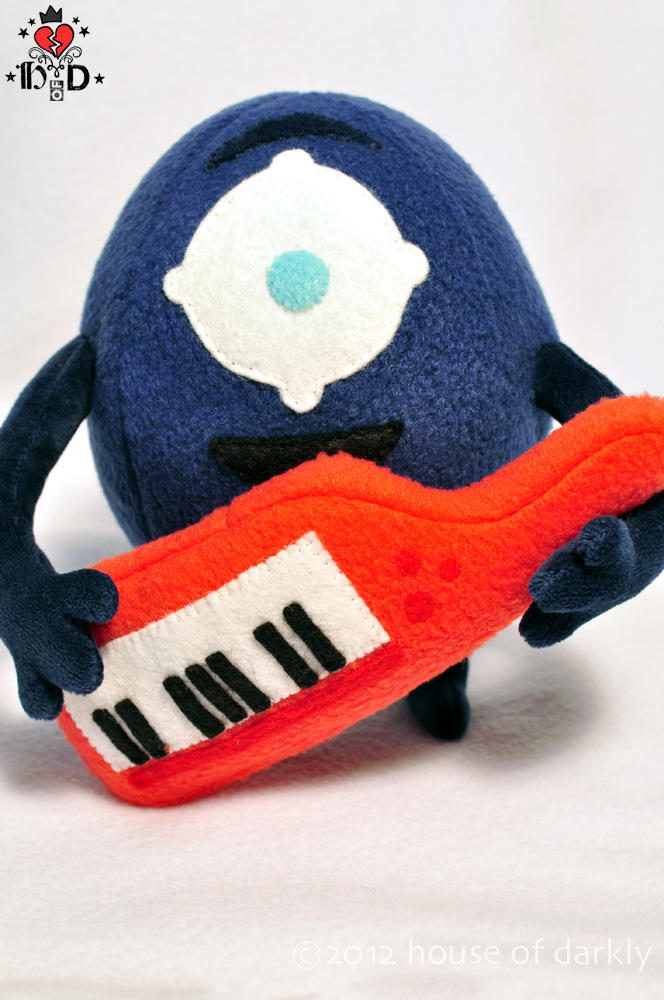 Watch
My Christmas present to my brother; who has just moved to Germany.

This is Meemert, the mascot for the hackable digital synth he helped create and market, the Meeblip. I don't know who designed the one drawing of him that exists, so I can't credit them. You can read about the device
here
if you're into that kind of thing or know someone who is!
Meemert stands on his own and has a removable keytar held on with MAGIC!magnets. I lived on the edge due to it being a bit last minute and didn't prototype any of it; somehow it worked out the first time anyway. (Usually I have a couple spare arms lying about.)
Size: err about 6" (forgot to measure lol)
Materials: anti-pill fleece, wool felt, stretch velour, wire