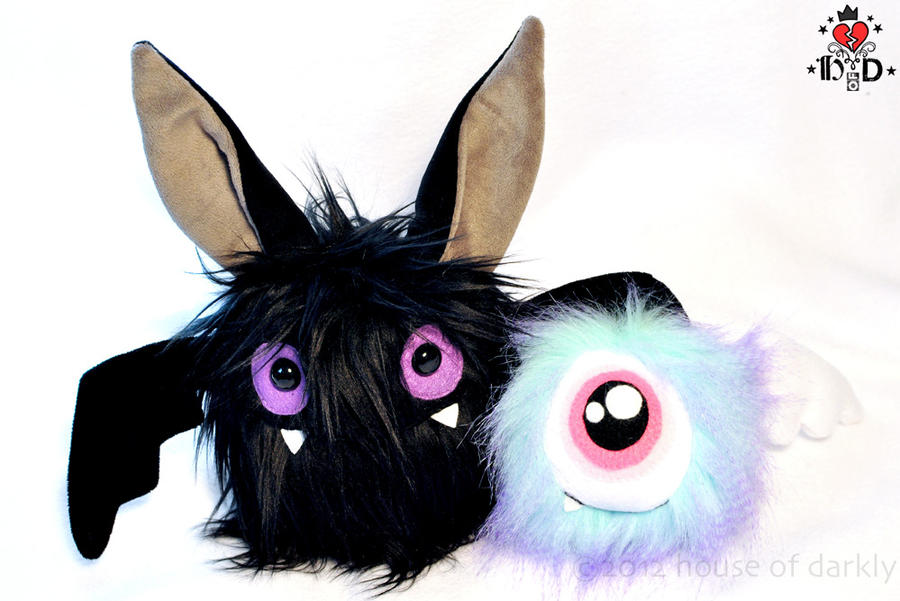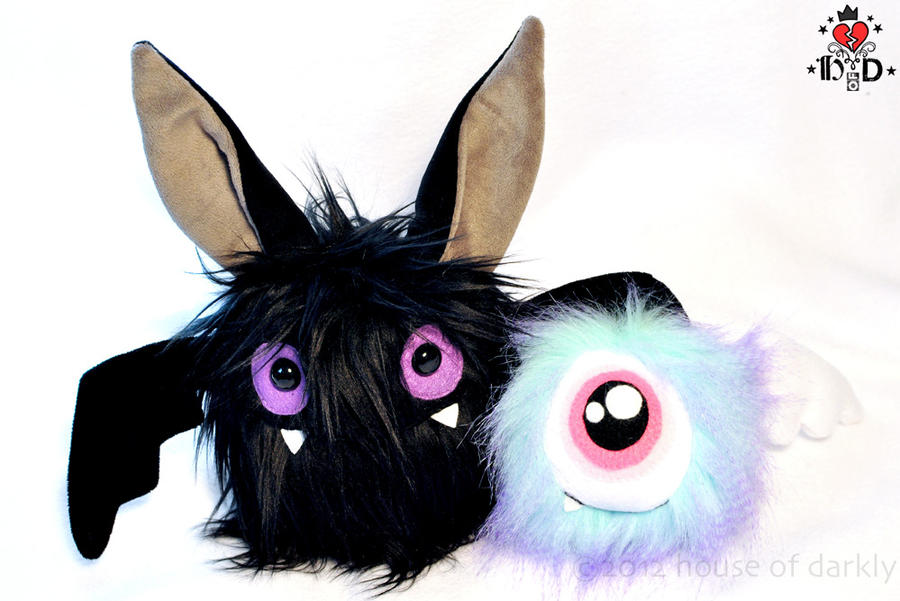 Since I made two winged prototypes, thought I'd photograph them together. I think they're pals.
Hawking the Bat:
Wanted to make a bat for a while, because bats are quite misunderstood. Now I'm living in Florida I've seen several bats in the yard at dusk; they're quite useful (they eat mosquitos!) and actually pretty cute...
Size: 10" tall (to top of ear), 13" wingspan
Materials: fake fur, velour, acrylic felt, safety eyes, wire
Baby Flying Eyeball:
A while ago I made Fritigern the Flying Eyeball (apparently never put him on dA, you can
see him here
), who's since become an informal mascot and appears on my business cards. But he was complicated and time-consuming so I've never made more. Now I can have a flock of baby ones

Baby flying eyeballs, naturally, have baby fluff, which they lose when they grow up.
Size: 5" tall x 11" wingspan
Materials: fake fur, acrylic and wool felt, anti-pill fleece, wire