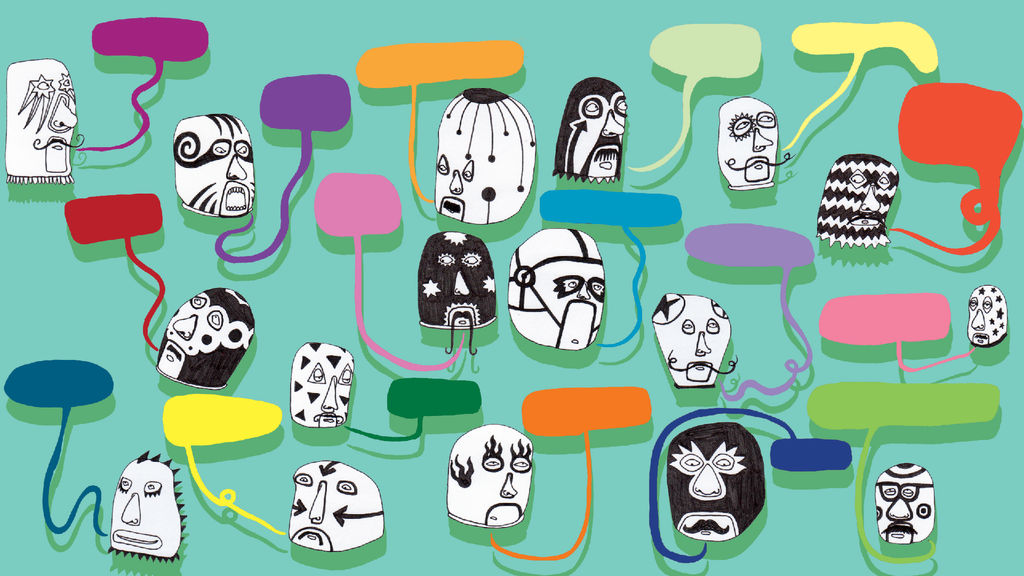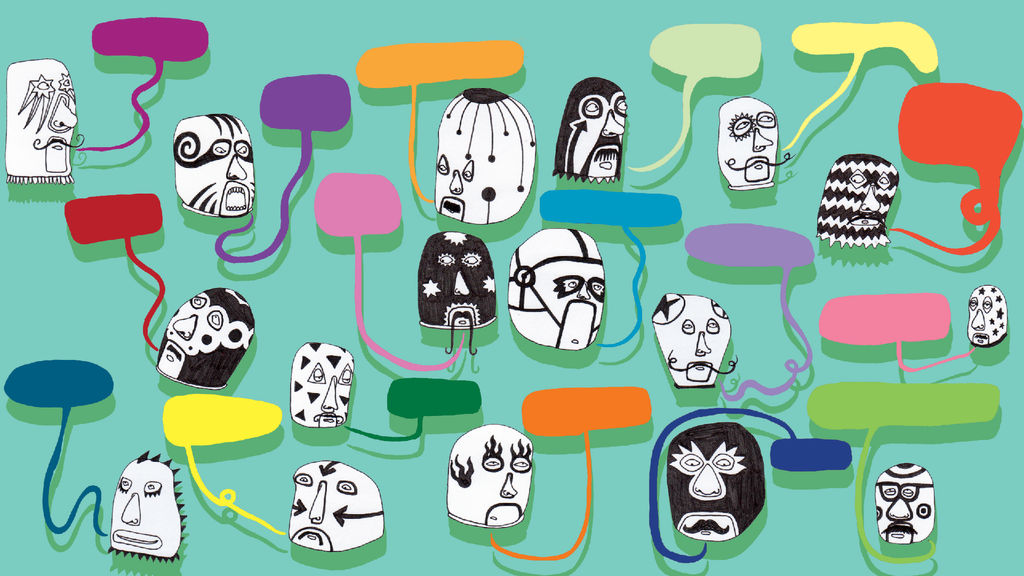 Watch
Luchadores talking in rather colourful languages it would seem.

These gentlemen were originally drawn (with a fineliner pen) on individually hand-made cards in 2007 but never sold (I even made little brown paper envelopes for them!), some of them had the speech bubble part cut out so you could see inside the card a bit and write something in the gap.

There are a few more, including about half a dozen listening to music on headphones connected to various devices (which aren't iPods) that may appear in the future.

(Made for widescreen HD wallpapers 1920x1080)

Scanned in and coloured in Photoshop CS2.