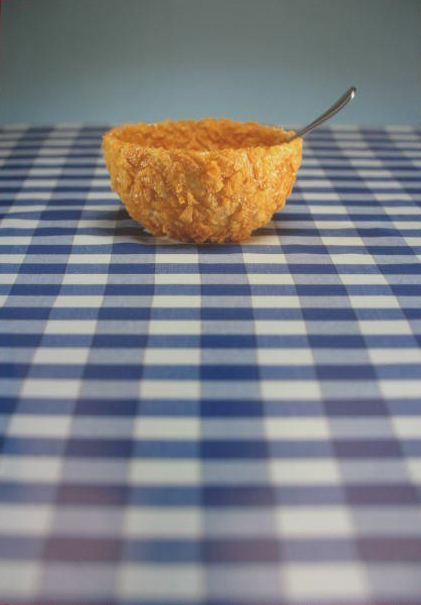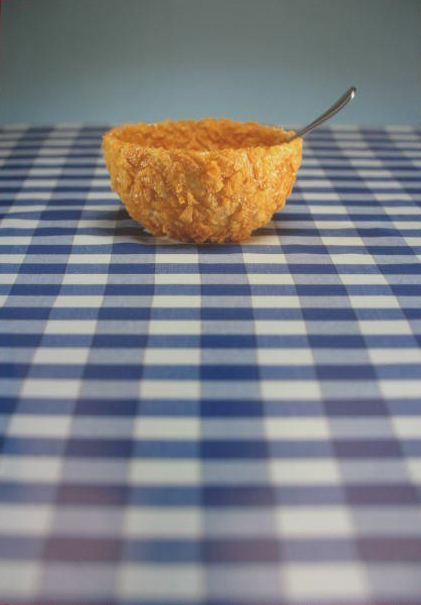 Watch
This is a photo I took as part of a project back in my first year at university (around 2005), I've not done a lot of studio photography but this was enjoyable and I'm still proud of the image I created.

It was 'product shots' with large format cameras (although this is the largest digital file I have of it unfortunately) and in our group I was the odd one out and worked solo (everyone else had to be in alphabetical pairs) but as we only had the day to shoot and I hadn't been prepared with props, let alone an idea, I had to run out to town for everything.
I bought a brand new bowl and shiny spoon, some fabric and cornflakes then proceeded to spray glue all over the bowl and carefully cover it in the cornflakes, after that the hardest part was getting the tablecloth material to look straight enough!