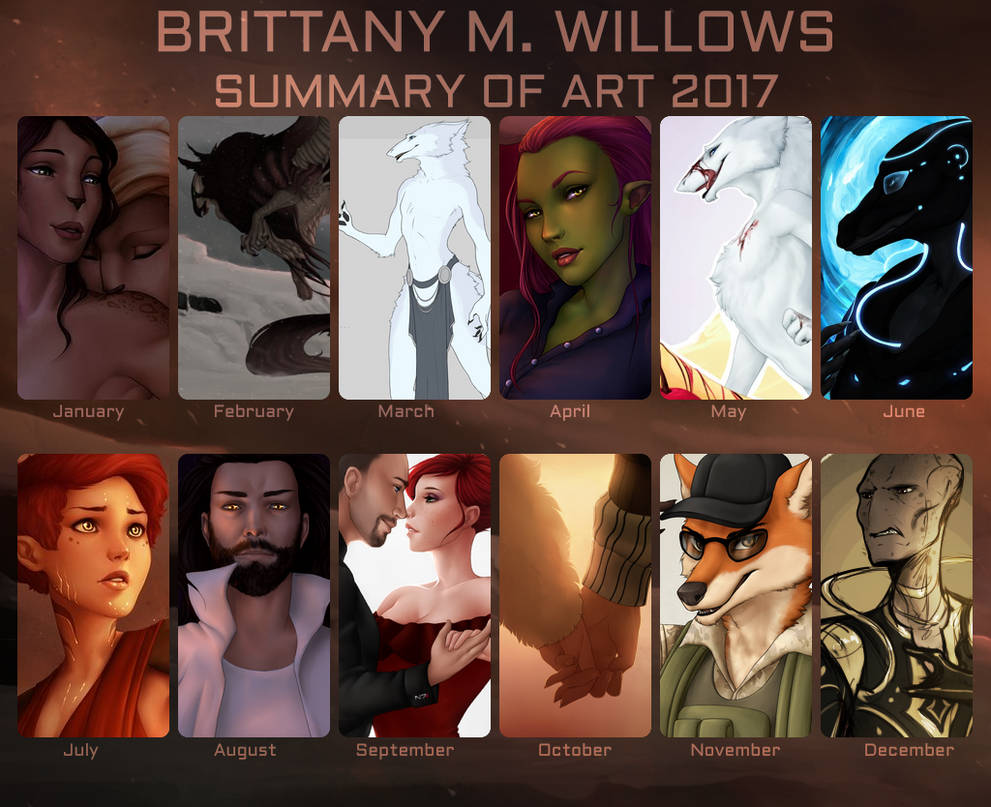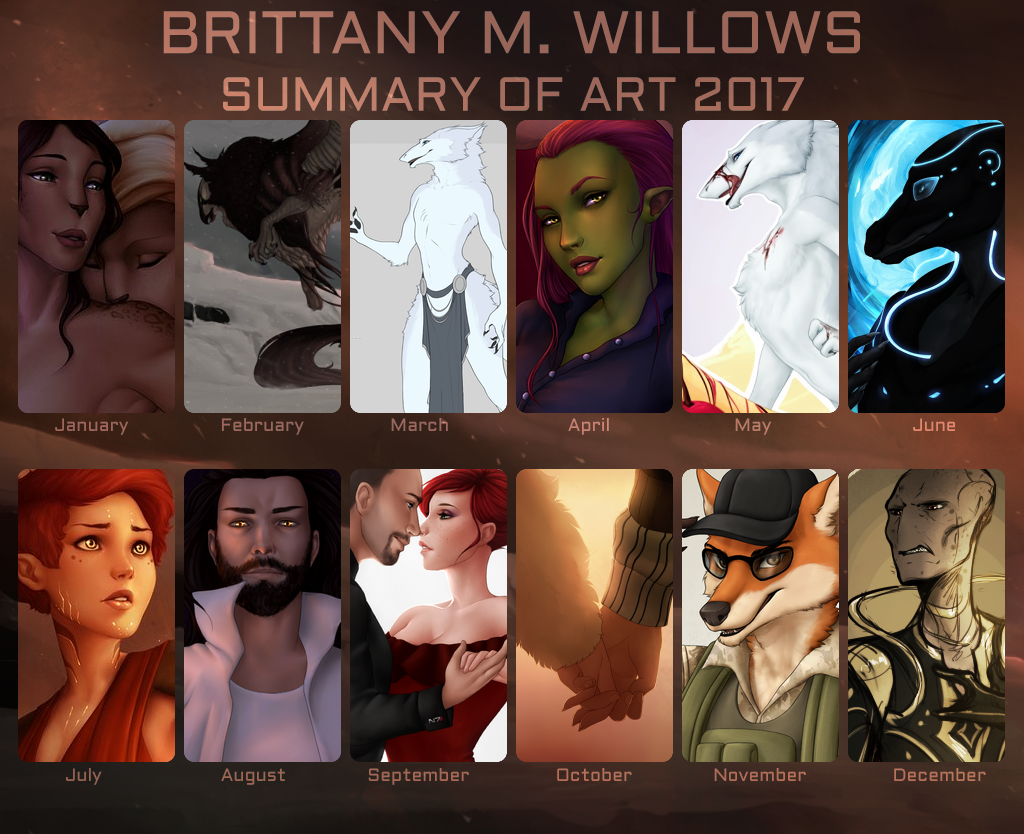 Watch
Another year, another summary!

_____________________________________________________________________
2016 Summary of Art
2015 Summary of Art
Brittany M. Willows

Oh so much goodness there.
I sadly never seem to get enough stuff every year that I could fill out this summary.

Maybe next year, I'll try at least. xD
Reply

I feel ya. That was me a few years back. I've kind of been forced to be
productive in order to eat and pay bills, though, which is simultaneously
fortunate and unfortunate. xD

I shall send you arting vibes so that you may have a full art summary
at the end of this year (or in 2019, even. Or both. Both is good)!
Reply

I love doing art but man when you get the block or you're just so tired, like I was during summer, it can't be really helped.
Stupid life needs money to work out. xI

*basks in all the vibes*
Reply

Yuuup. Art blocks are always the worst, too, because they like to hit just
when you have energy/time to draw. Then you sit down to start drawing
and you just . . . can't. It's infuriating. x-x
Reply
Mmmmmmmmmmmmmmmmmmmmmmmexquisite.
Reply