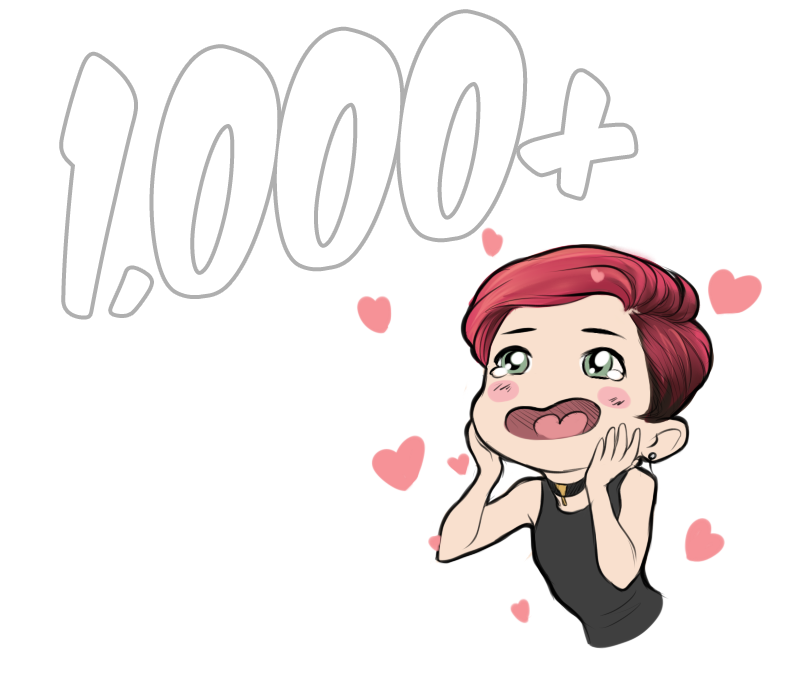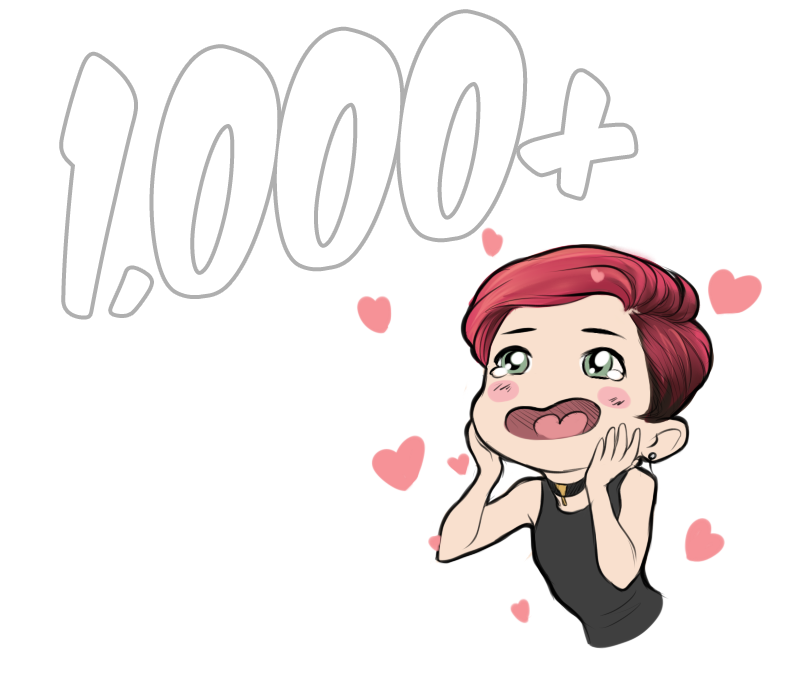 Watch
I FINALLY HIT 1,000 WATCHERS! *throws confetti*

I am grateful for each and every one of you. Even though some of you may not be active
anymore, you all played a part in helping me get to where I am now. So thank you! And a
special thanks to those of you who have stuck around with me from the beginning.

Love you, guys <3

_________________________________

Art (C) Brittany M. Willows

You deserve every follower and more. I know I'm not super talkative but I love your work and support you
Reply

Aw, thank you!! <3

Heh, I'm the same way. I'm usually a pretty active watcher for those I follow on here, but I rarely talk to any of them xD
Reply
Only just now? That's surprising.
Reply

Haha, well, I can sort of see why. If I'd never stopped drawing Bloody Spade stuff, I probably
would've been up over the thousand mark by now. But after I switched from anime to the more
realistic sci-fi stuff for TCP, my pageviews went waaay down and a lot of my audience sort of . . .
disappeared.

I have no ill feelings towards them, of course! They followed me for a particular thing, so when
I changed things up, it was no surprise that some people left. Plus, my more 'realistic' style was
kinda rough and needed a lot of work. xD

I'm super happy my audience has been growing more over the past 3-4 years, though!
Reply

Reply

Reply

you so deserve it your art is amazing <3
Reply