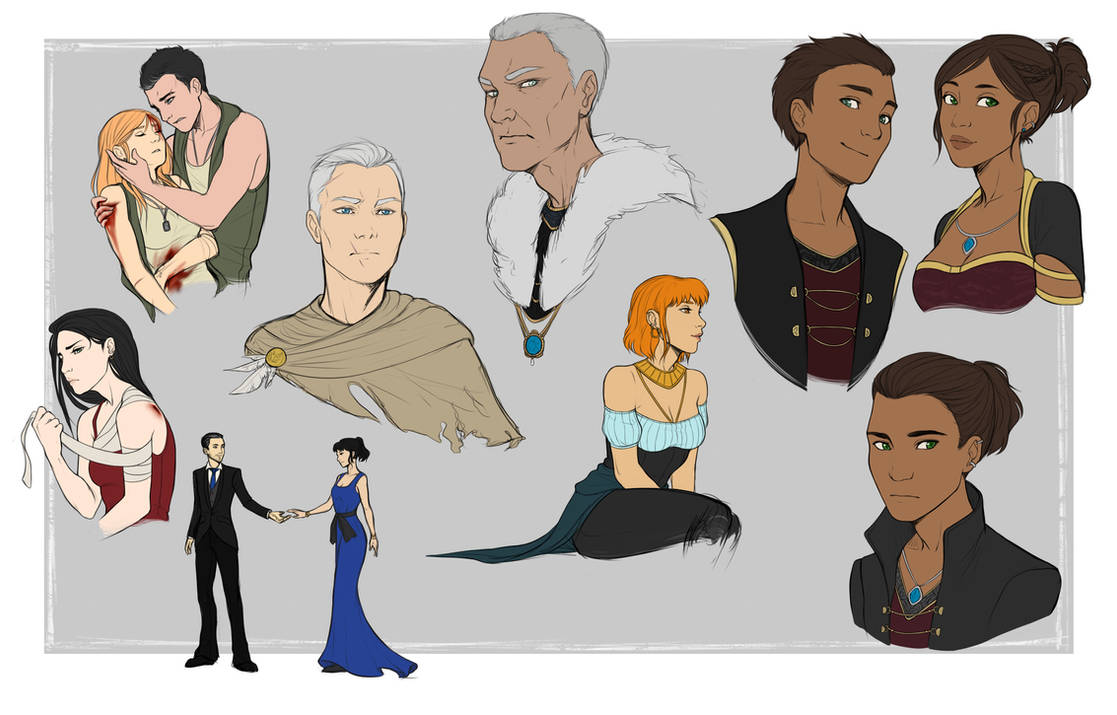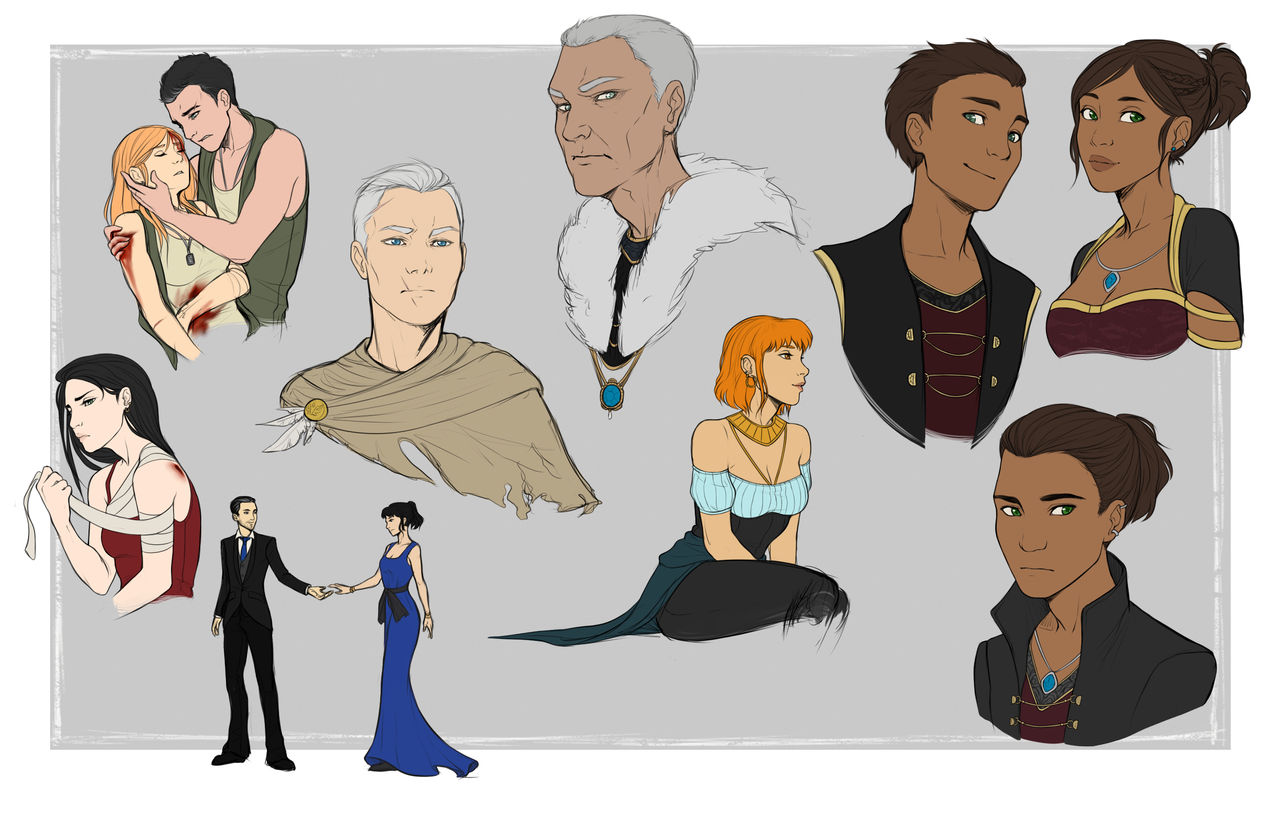 Watch

Ooo nice, love the two characters in the right top corner.
Reply

Thank you!

I'm really happy with the way those two came out, too. Of course, it's hard
to go wrong when people keep giving me all these gorgeous characters to
draw. >u>
Reply

AAAAAAAAAAAAHH, NOW THAT I'M NOT AT WORK I CAN FULLY FREAK OUT AT THEIR GLORY ON MY LAPTOP
You make the Quinsy family look so goddamn beautiful and that's exactly how it should be. I am cry. Artemis is too beautiful. Too good for this world.
Victoria and Eli look so snazzy, I might get you to do a full color version of that when I have more money
And bless the sads. Only complaint. Stella needs blood. So much blood. >D Hurt the babes. (*whispers* and Nova's missing the white in his hair)
Reply

Thank you!! <3
Dude, I can't believe I missed Artemis at first. How could my eyes forget such
beauty *swoon* And I certainly wouldn't mind rendering that sketch out! It'd
be fun.

OH YEAH. The white streaks. I'll add those in! And I am always happy to throw
in some blood. c:< I shall do that when I fix Nova's hair.
Reply
Reply