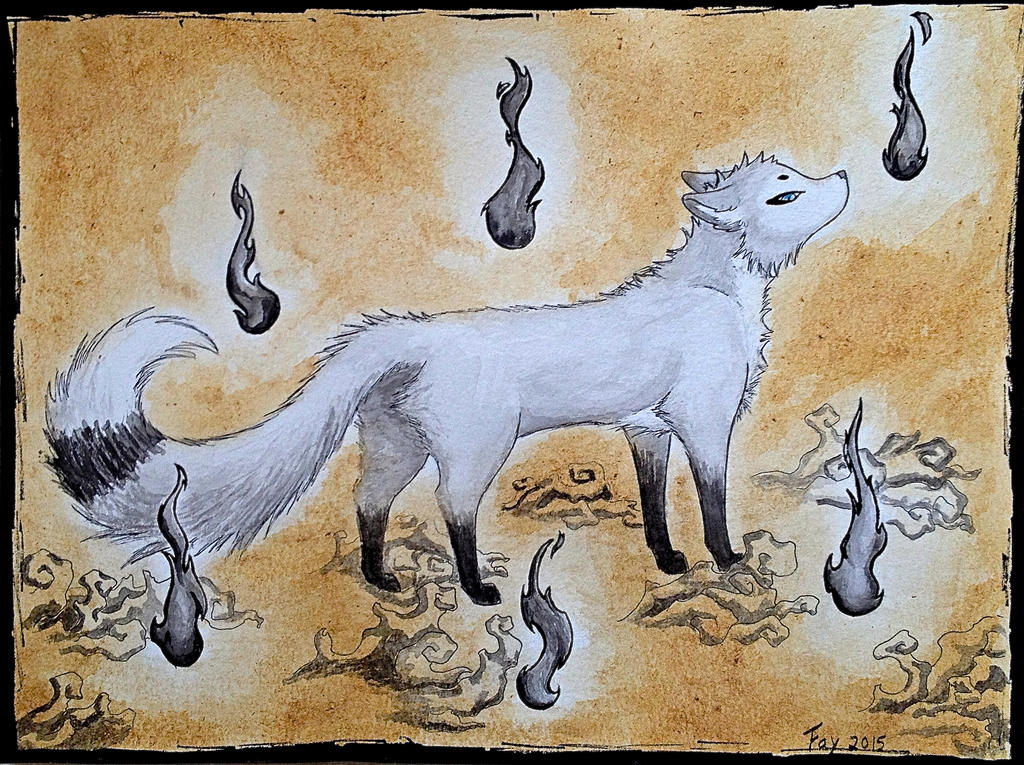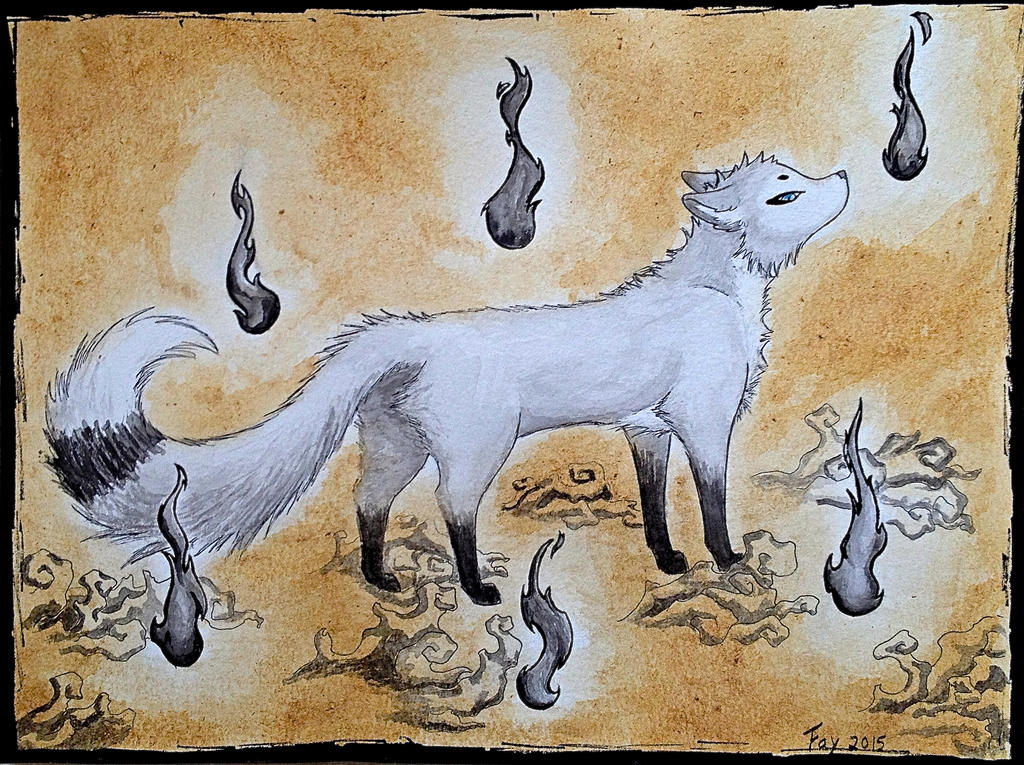 Watch
This is Gurei, the demon wolf/fox hybrid. Mostly wolf, but has control over fox fire and has the long tail. As a result, he ends up being mistaken for a silver fox, much to his annoyance.
Gurei is thief partners with my other OC Aka. While in their animal forms, Gurei is much larger than Aka, due to his wolf heritage.
- Age: 21 (human form), actually in 500s. Unlike Aka, and because of wolf part, does not gain extra tails each century. Instead, gains control over an extra kitsunebi.
- Height: 5' 12"
- Occupation: Thief
- Personality: grumpy, cold, down to business; serious. Complete opposite of the happy cheery, prankster Aka. However, Gurei secretly quite enjoys Aka's company and friendship, but feverishly tries to hide this. But, Aka sees right through it

I tried a very different style and tequnique this time. Was aiming for the look to be a little different but this is still okay. Another ink painting. Still haven't quite gotten the hang of ink but i'm getting there

Time: 4-5 hours
Tools: Watercolor Paper
Ink Well
Tea bag, to stain the paper
Faber-Castell XS Artists Pen

Gurei (c) Brittany Fay ; brittany4231

Aka:
Gurei:

He's cute

Reply

Reply

Reply

Awasome picture! Excellent background and fox lights! It looks as if painted on ancient scrolls.
Reply

Cool. I'm really into the Japanese mythology and animal spirits/demons. I just really like that style!
Reply