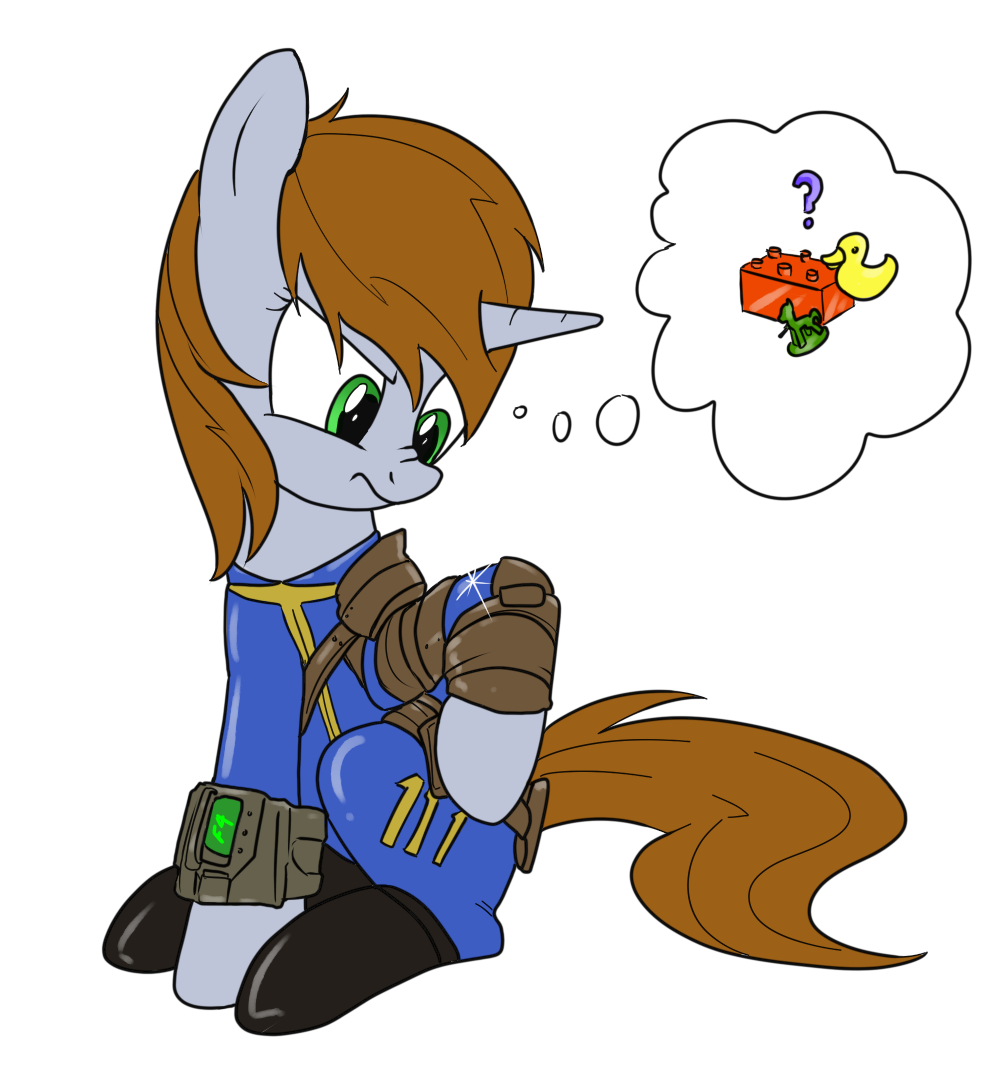 Watch
Fallout 4 announced!

GET HYPE!

Oh yeah... *putting on deal-with-it sunglasses*
Reply

I don't get the point of ponifying everything. It's not clever.
Reply

Um, what does that have to do with what I just said?
Reply

-Replying to a month or so old comment-


That's Littlepip. She's from a fanfiction called Fallout: Equestria. actually a rather good one in my opinion. (As far as MLP Fanfictions go. i wouldn't know of bad ones as i've only read Fallout Equestria and Changeling of the Guard. -v- )
Reply

How toy-e-tic can you get

Reply

I honestly thought spandex myself.
Reply

Currently reading FOE: Pink Eyes

. It's an amazing story.
Reply

At least now she won't be confused for a raider and get shot by her best male friend.
Reply

I'm sure the suit is fine, as long as it's not matrix black leather. Then we can start to assuming things. XD
Reply

Fallout 4- WAIT WHAT?! [GOOGLING INTENSIFIES]
Reply

Reply

Reply

Reply