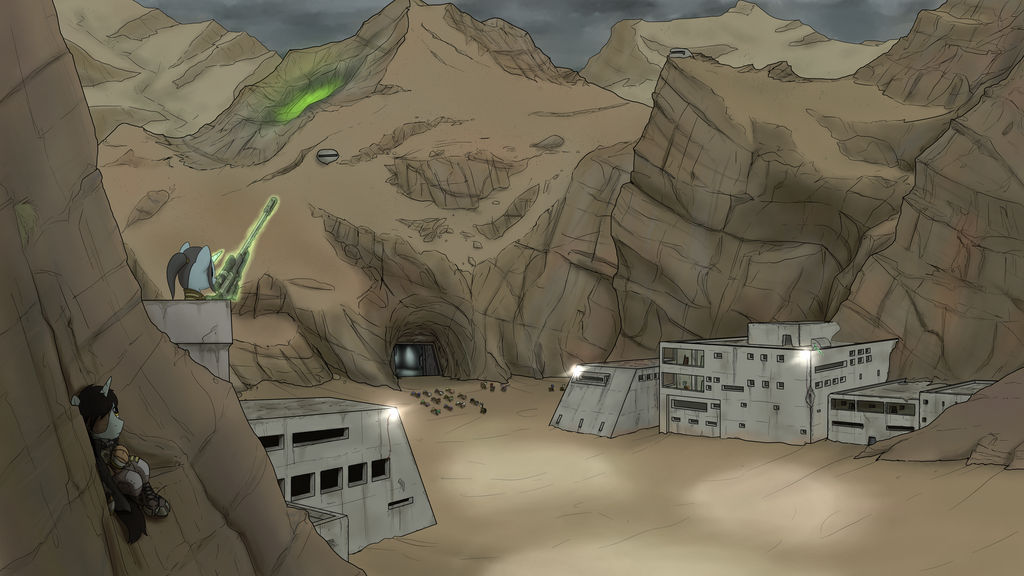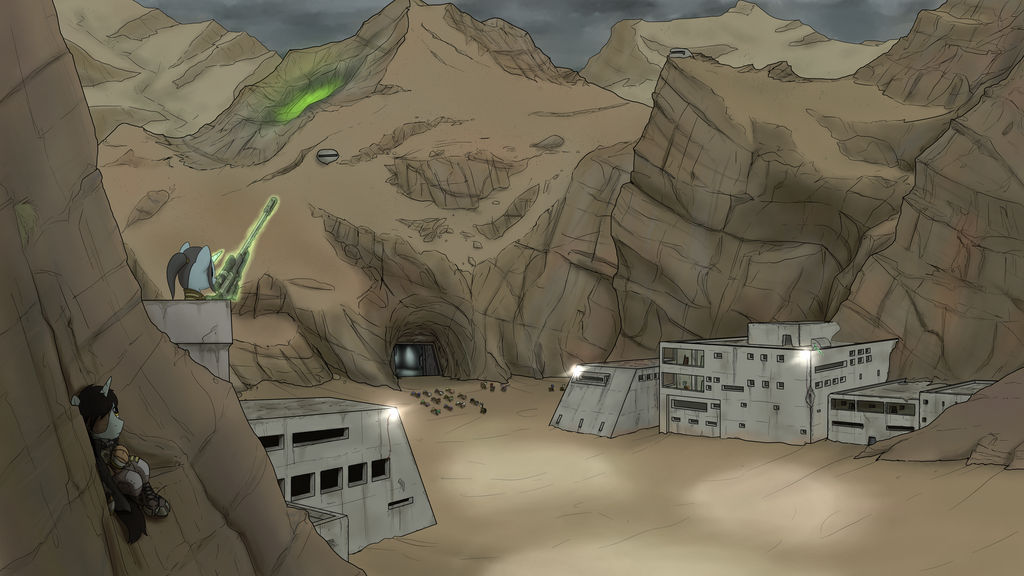 Watch

A pre war base that isn't an irradiated hole in the ground? Shit, I'm all for that. At least I only have to worry about being shot and not eaten.
Reply

Actually, there is a glowing crater above that tunnel in the mountain. So, who knows.
Reply

I'm pretty sure the bunker inside is fine. Outside might be a bit more irradiated than the rest of the wasteland, but seeing as there are ponies outside being all casual, I don't think that's much of an issue either.
Probably not very pleasant to sit in that little pillbox near the crater though.

Reply

What if they live in these buildings while bunker is not safe and they are aware of something inside it?
I can' see what are ponies here doing, though. They're drawn too small =\
Reply

If you click on download it'll get you a bigger resolution. The ones at the bunker entrance are doing pushups while being watched by I presume a drill instructor, and there's a few just standing around.
Reply

Oh for sure. Then there's the question of who are these ponies? Leftovers from the Equestrian Army that somehow managed to survive the bombs dropping? A military faction that got their hooves on Army uniforms? I like this idea, makes the gears in your head turn a bit. And just from a picture too
Reply

It would be neat if there were remnants of old Equestria that weren't the Enclave. Professional genuine good guys.
Reply