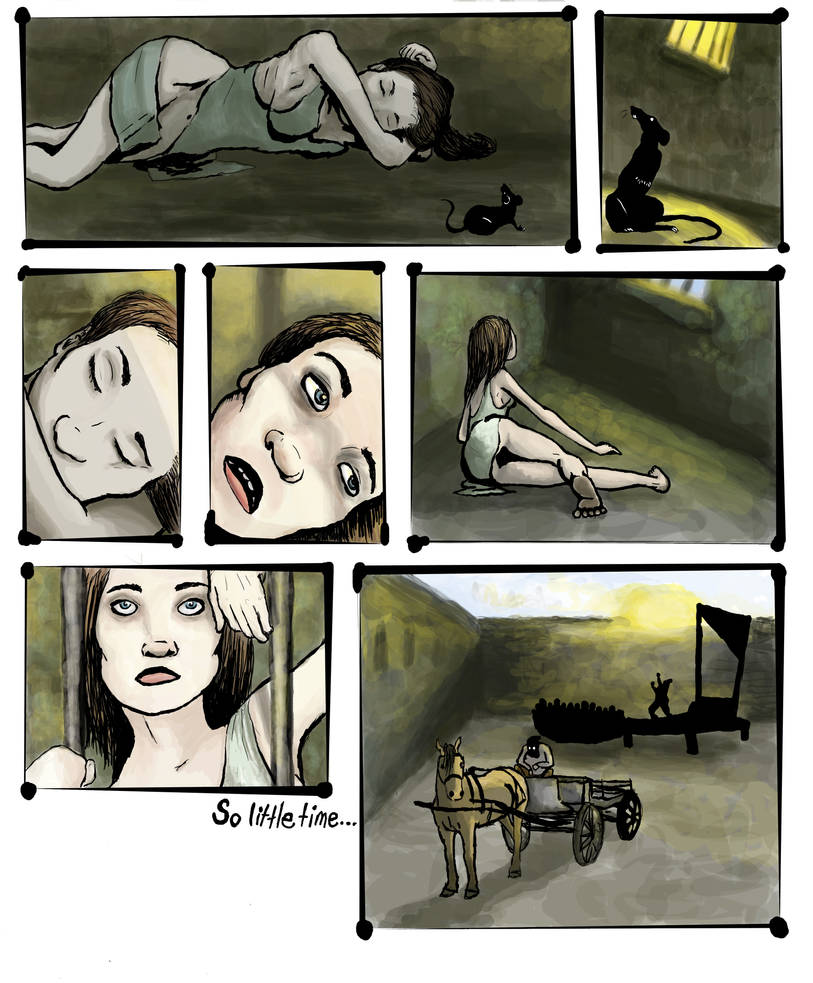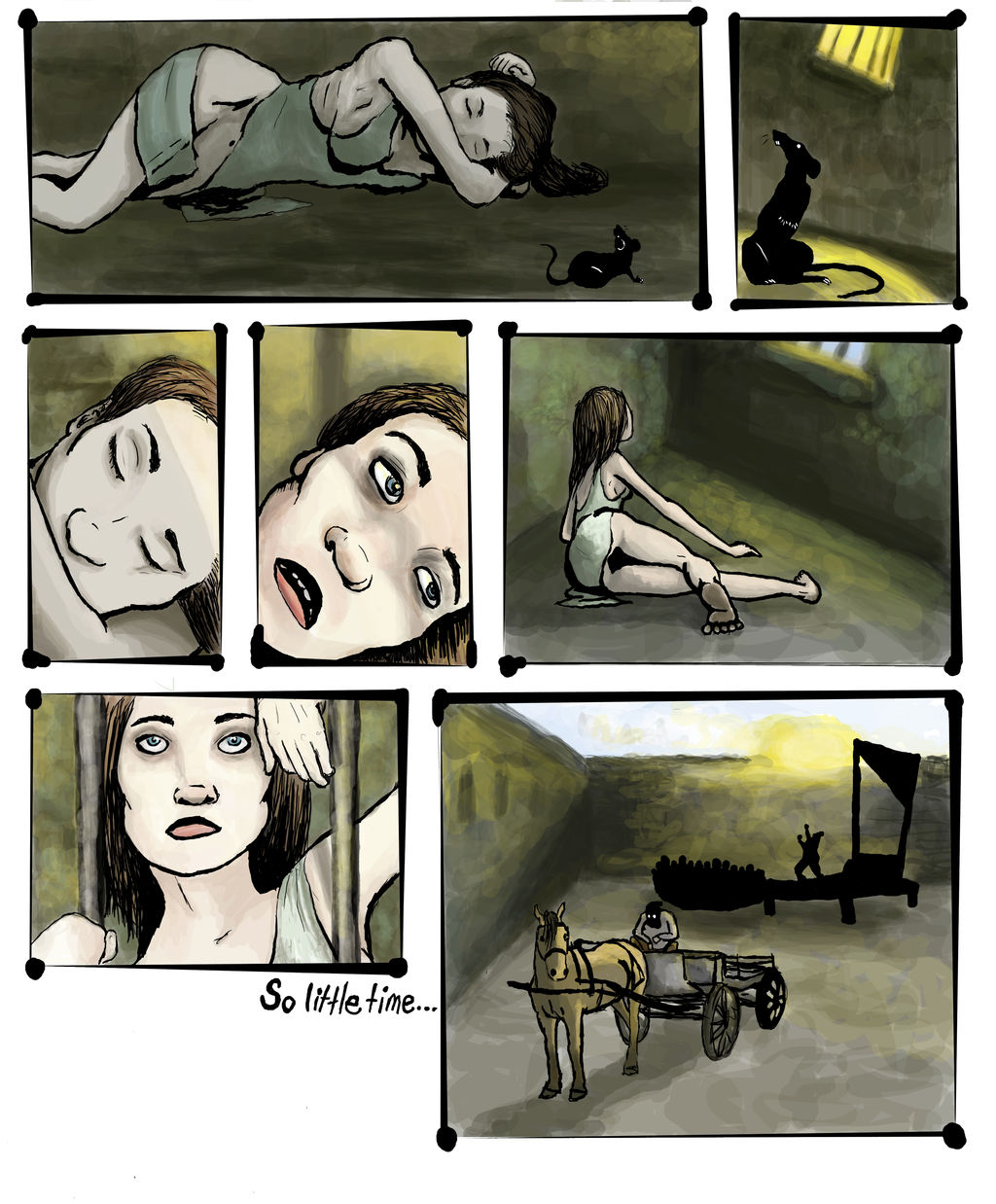 Watch
The text is still rather up in the air, but I really wanted to upload something.

However, this is the first page of what I hope to be a weekly entry to my graphic novel.

The story deals with Sarah, an assassin, sentenced to death in a foreign land. In coming to terms with death (and starting to loose her grip on reality), she recounts the unusual circumstances that got her in the position she is in to a rat she has tamed. A bit of fantasy, a little bit of intrigue, and a lot of violence.

I'm pretty excited about it.