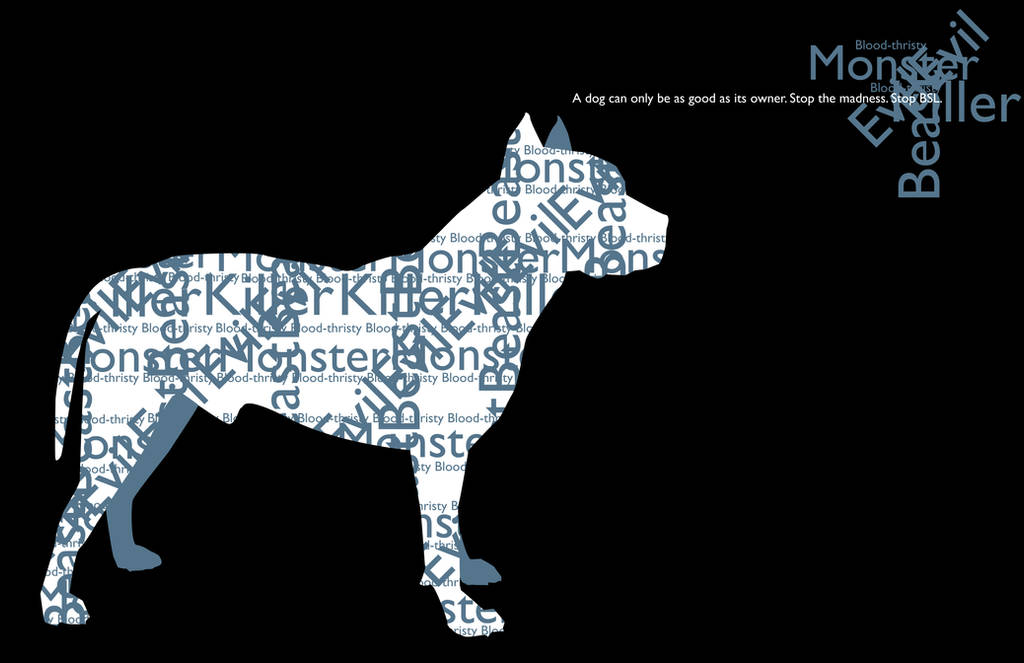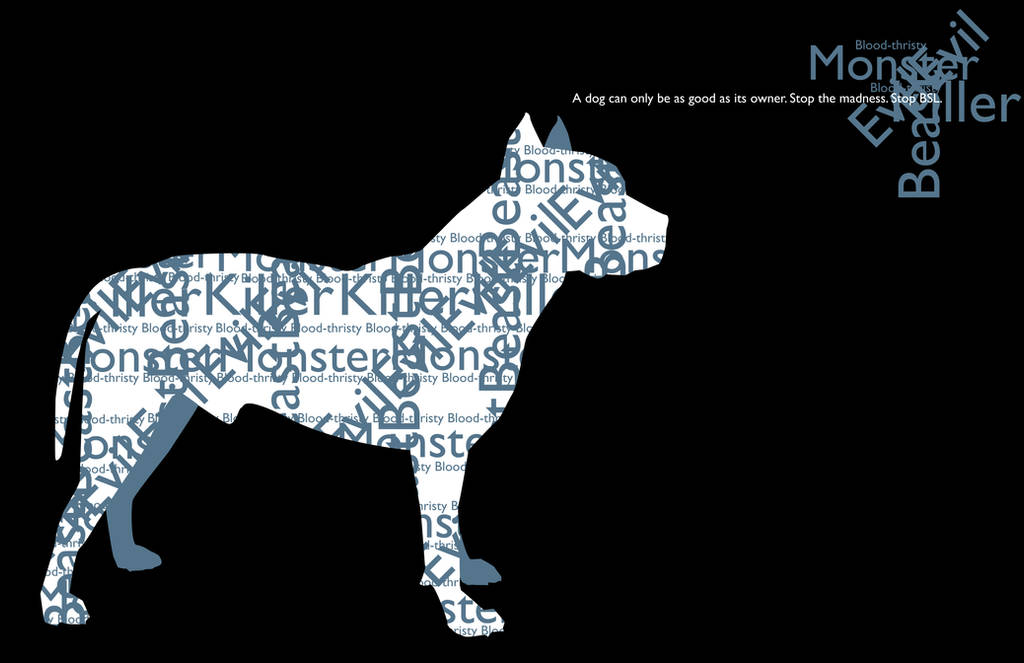 Watch
#2 in the Animal Welfare Series.

Breed Specific Legislation is stupid. It blames the dog, an animal, for the actions of its owner. Simply because a particular breed is more powerful or more prone to animal aggression, does NOT mean that breed is vicious or more likely to attack a person. An animal's disposition is far more dependent on socialization and training than genetics.

I have worked with dozens if not over a hundred pit bulls and similar breeds. Never once have I felt threatened. This summer I was attacked by a lab mix at my previous job (something like a boarding facility). Fortunately, I know how to react to such situations (a lot of how someone responds to an attack effects the outcome) and sustained only minor injuries. My opinion on the breed as a whole has not changed. I could tell most of his problems were from a lack of socialization.

People are far too quick to blame, a blame based on an irrational fear. I just wish that people would place the blame where it belongs: at irresponsible dog owners. Please keep in mind that there are millions of pit bulls. Only a very small minority ever attack or bite a person. It is pathetic to want to exterminate millions of individuals for the actions of one or two.

Dogs, completely regardless of breed, cannot be evil, or murderers, or even vicious monsters. Those prestigious titles are reserved solely for the human species.

Again, please review. As this series is a mix of illustration and graphic design, I really want to know what y'all think.