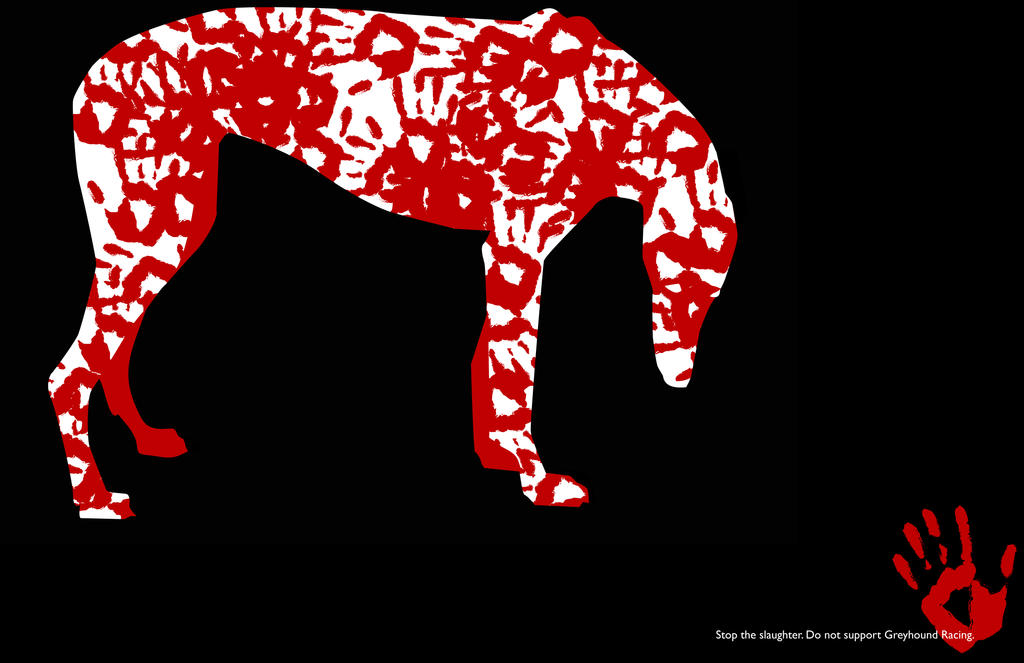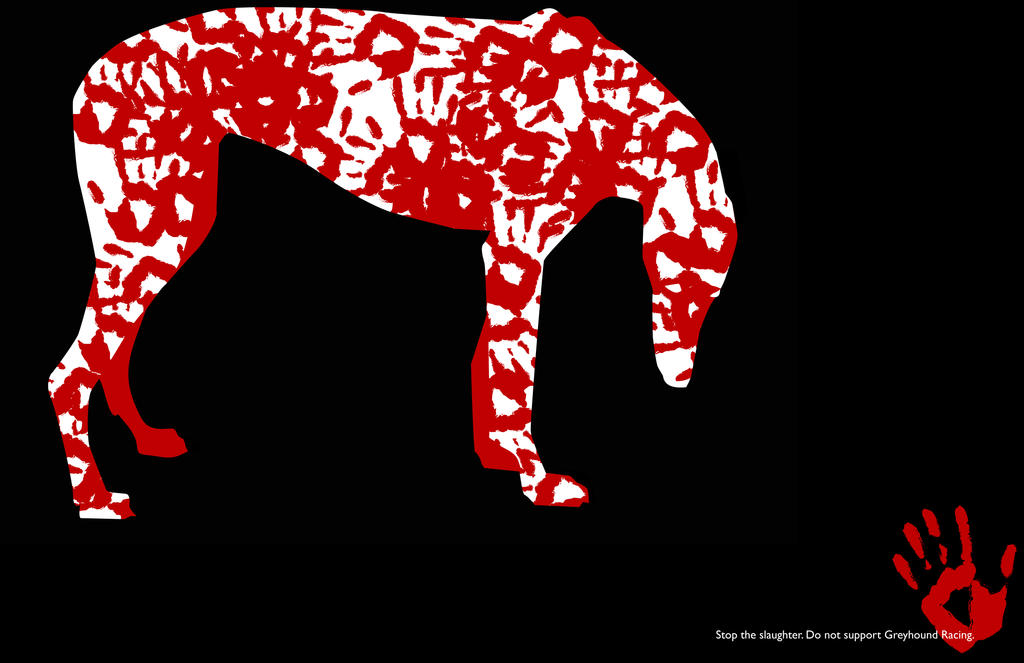 Watch
This is the first in a series dedicated to my views on animal welfare. I do not believe in animal rights, as animals cannot speak for themselves. I am, however, a vehement supporter of animal welfare. Simply because we can invent better and shinier methods of killing each other does not give us the right to cause the suffering.

This is my feelings on greyhound racing. It is an industry with a bad track record for killing thousands of dogs just because they are not good racers. It is senseless, mindless slaughter. Estimates vary from anywhere to 7,000-25,000 greyhounds are killed every year when their short careers are over. Some dogs are retired as young as 1 year but the average is 3 or 4. Greyhounds are long lived and have a life expectancy of 11-13 years. This practice is simply not acceptable.

Greyhounds are fantastic dogs. I volunteered with KCREGAP for a few months (before college got in the way) when I first moved to Kansas City. After that experience, I have a feeling that retired racing greyhounds will be the only dogs I will ever own. As a breed, they are stable, quiet, fastidiously clean, and incredibly silly and charming. I encourage anyone that is looking for a companion to look into adopting a retired racing greyhound. They are not, contrary to popular belief, high energy dogs. Inside the house (and inside they must live), they are couch potatoes. They are not the breed for everyone, however, and you should read Retired Racing Greyhounds for Dummies and talk to your local rescue to find out if this breed is the right one for you.

I would really like advanced critique on these as they are half graphic illustration and half graphic design.

Please review, and feel free to be as harsh as you want to be. I want to improve, and only through critique can that happen.

Absolutely effective and creative design.
Reply

I think that your concept for this design is very strong. You may consider integrating the text with the image somewhat more effectively. Your placement of the tagline marginalizes your message and separates your composition into two non-cohesive parts. Thats easily fixed though, as you have already unified the two parts to an extent by connecting the phrase with the image by using the red hand print. There is also some tension between the image and the edges of the black box it occupies. Moving the greyhound away from the edges would get rid of that tension. If you look closely, you can also see that the greyhound stands in box that is a slightly lighter shade of black than the surrounding area. Overall, I think this is a very nice, straightforward design with a unique concept! Id love to know what you think of some of my designs!
Reply

Thank you for the in depth review

Do you think the tag lines in the series are even necessary? Sometimes I have a tendency to assume the audience is stupider than they actually are.

As far as the black box is concerned, I'd be damned to figure out what's that about. It doesn't show up on my screen. And it shouldn't since it's a single shape. I wonder if it is related to the vibration of the red and the black of the single hand. I noticed the black appears orange-r because of it.

I did notice the edge tension the moment I put it up. I didn't realize how horribly it butted up against it. I intend to fix it shortly.

Also thanks for the favorite.

I will be happy to look at your designs!
Reply