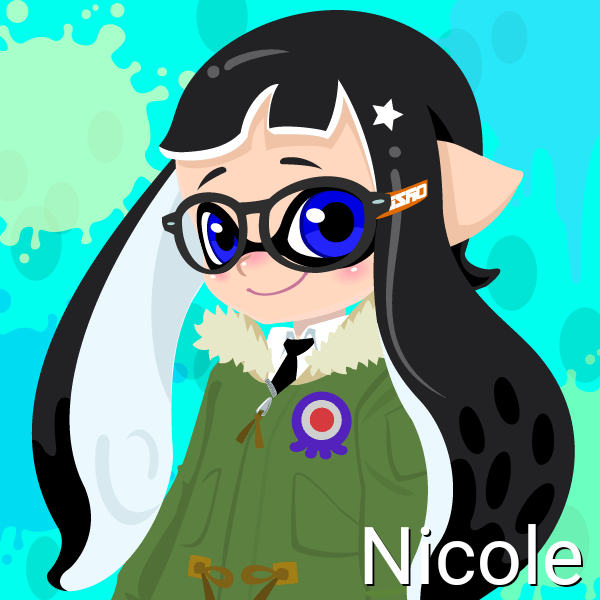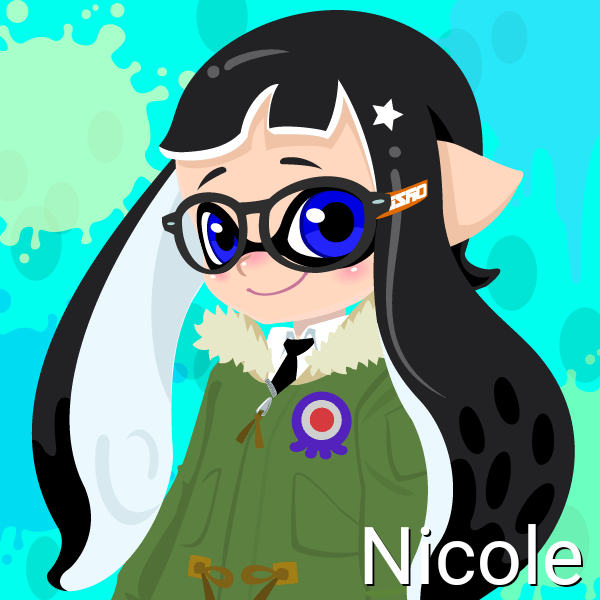 Link:
ikasu.lealog.net/girl.html
Meet Nicole, Vivian and Tristan's daughter from the future. She lives with her parents, grandparents, and relatives in the Kingdom of Light. She only takes her Inkling form when she's in her father's home city. Her shoes are the Cyan Trainers.
Voice your thoughts in the comments below.
Nicole belongs to me.