I am working on creating my own Book of Shadows, adapting rituals from numerous sources and creating original layouts and designs. I'm using a great deal of influence from Celtic culture, as well as shaman culture of the Southwest.
I am an amateur photo illustrator using Photoshop and Painter 2018, and working in numerous drawing mediums, watercolor and photography. I am developing a large rock garden using native plants from my area, as well as manage the garden around my bed and breakfast. I'm an enthusiastic cook which is good because I usually have around 16 people for breakfast each morning.
Raised as a Mormon, converted to the Catholic Church in my 20s, became a member of Metropolitan community Church for the last 30 years. I am becoming deeply concerned over the effects of organized Christian and Muslim beliefs on the world as a whole. I judge a spiritual belief system by who it includes rather by who it excludes. I am interested in moving towards a more naturalistic set of beliefs based in the natural world and moving away from materialism. I see myself as a Humanistic Pagan.
Humanistic Paganism is a naturalistic way of life rooted in nature, myth, and wonder. It accepts modern science as the best way to access knowledge about our world, and myth as a particularly useful means of enriching and deepening experience.
Like everyone I am looking for peace of mind and a way to live in harmony with the world around me. As I reflect on my life and move into a more thoughtful and spiritual point, I find myself more at home in the desert than I do in the city.
There is a certain majesty and reverence in the wide open spaces of the Southeastern Canyonlands of Utah. During winter I wander through desert panorama of rock and sky and during the heat of summer, trek through the high alpine meadows of the Western Rockies.
My maternal Grandmother practice a naturalistic lifestyle and helped me to understand and see the natural world at a very early age. She was also a mentor for me, on how to live a simple non-materialistic lifestyle
My partner David and I run a bed and breakfast, The Mayor's House B/B,
mayorshouse.com/
in southern Utah, close to Canyonlands and Arches National Park. We are involved in many outdoor activities conducive to living in the desert Southwest. We are avid rock collectors and enjoy working with semi precious gemstones. We spend a great deal of time exploring the many canyons and mountains surrounding the Colorado Plateau.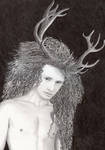 1967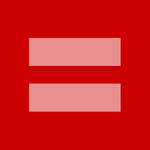 Follow Brightstone, 's board Book of Shadows by Brighstone, Cary Cox on Pinterest.