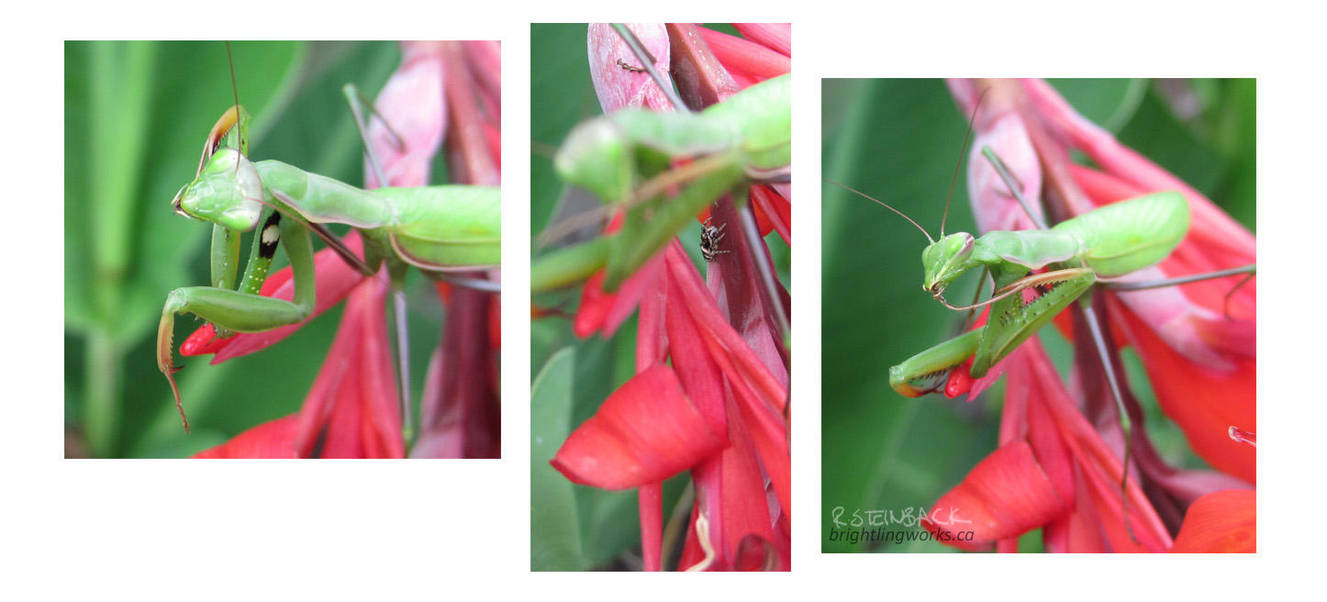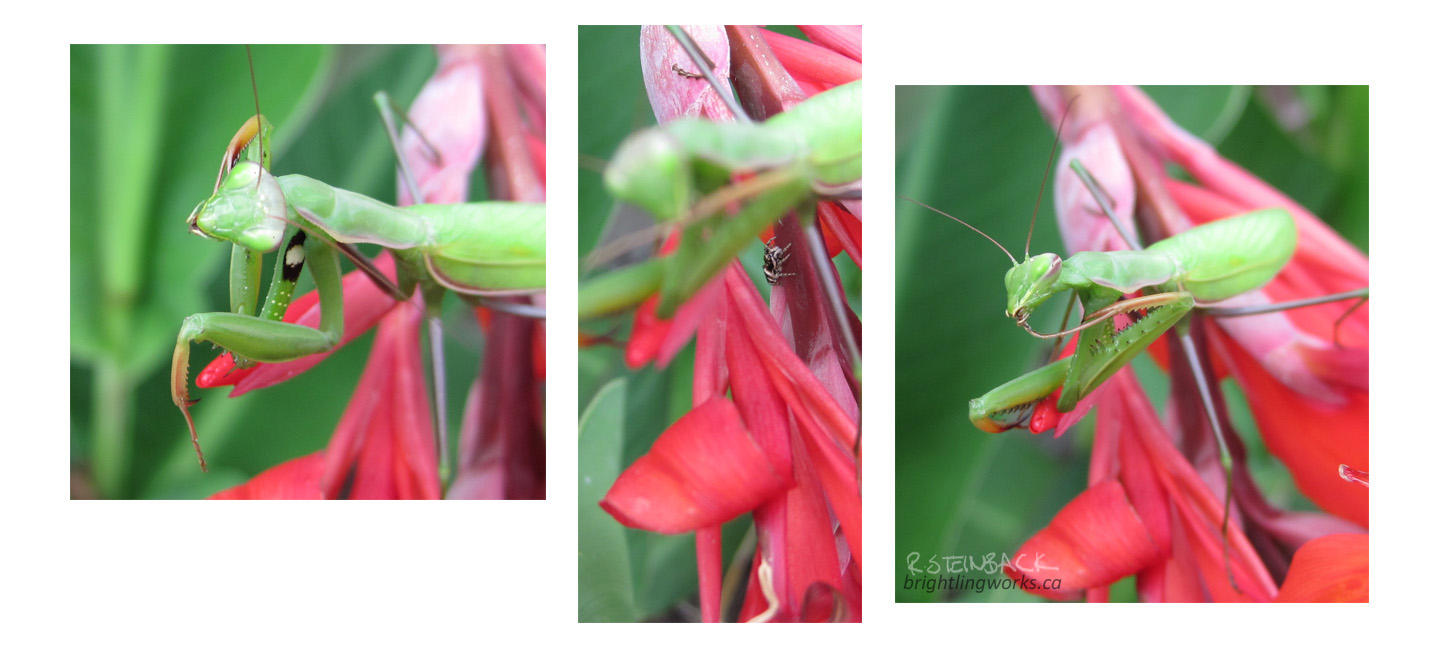 Watch
Just a few close-ups from my previous photo subission. I wanted to show just how expressive this little lovely is.

The weather has been kind of dreary today so have a pretty mantis on a pretty canna lily. And a pretty sneaky little jumping spider that apparently wanted to be the focus.

These were taken August 2010 apparently. It's been awhile since I've had a computer that would function enough I could accomplish anything with it. Better now. Yes. Especially with mantids!