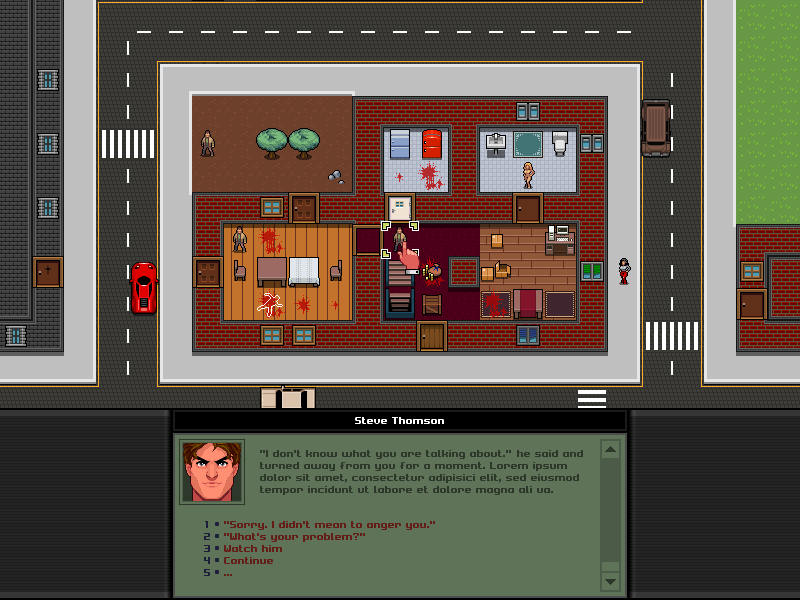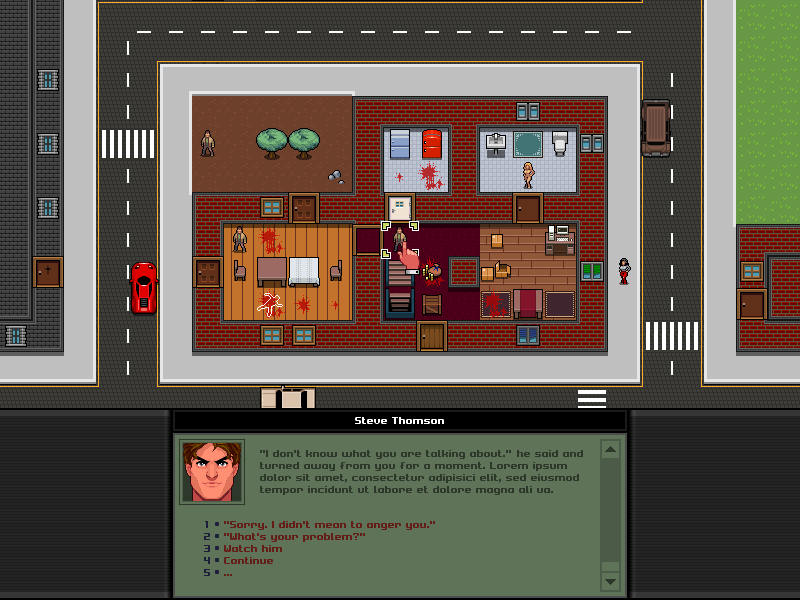 A small mockup I did to test a roguelike graphics design based on a setting in the present. Here is the forum I was uploading my progress to:
www.pixeljoint.com/forum/forum…
I was writing this game in C++ and these are the libraries I was using:
Ogre3D, CEGUI, libNoise, SFML, OIS, TinyXML
...and these are the tools I was utilising:
CMake, Graphics Gale, Gimp, CEED, SVN, Trac
Under Linux: valgrind, vim, gcc, gdb
Under Windows: VS 2010 Express
I've canceled this project for several reasons. However, there's one important thing that I've learned by trying it:
Characters and cars don't match in a turn based game or at least I wasn't able to find a way to make it feel right!


Oh, you added video and game version. Cool!
Reply

Thank you for offering your help.

There's nothing you could do right now, though. Except for testing the current version and giving feedback.
Reply

awesome. using what software are you developing the game?
would it be from the point of view of a detective? or a serial killer maybe?
Reply

Is there anything you need help with?
I attempted a few games prototypes (using Unity3d) and, imo, working alone totally sucks.
If you need anybody to bounce ideas off, or to do any brainstorming, I'm ready to help.
Reply
Reply