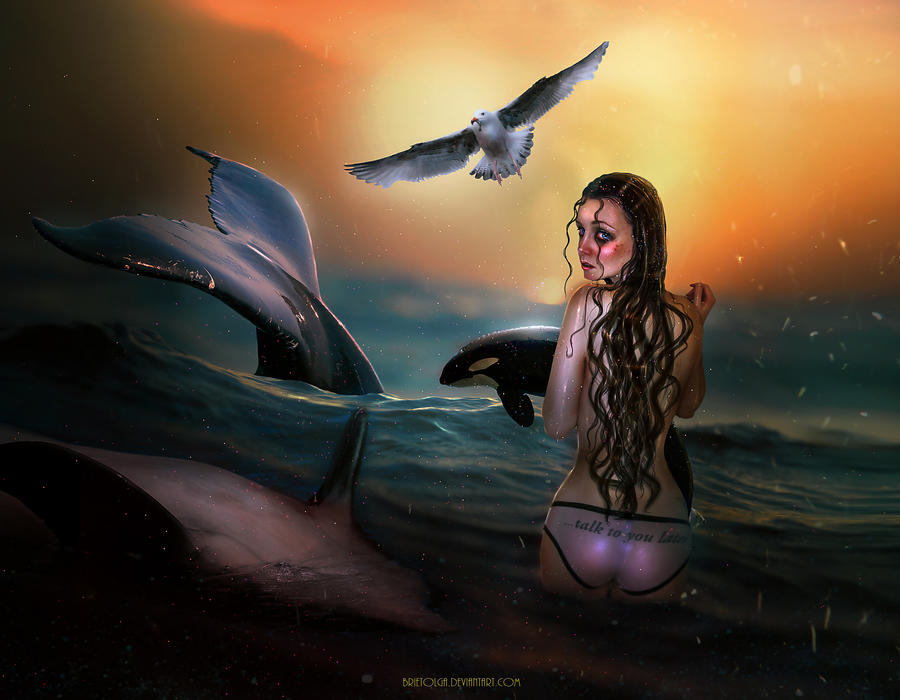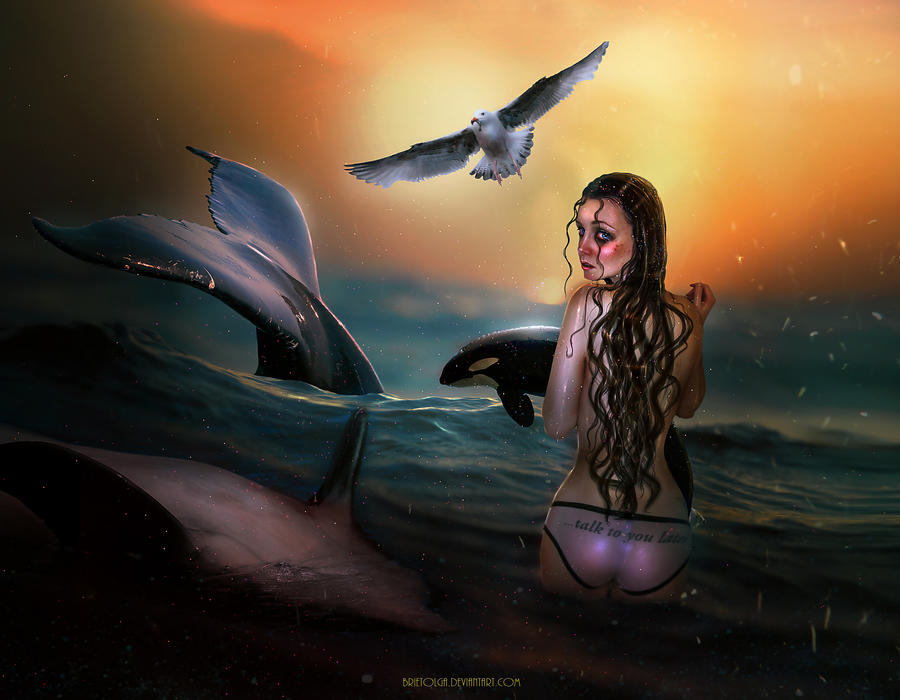 There was an island name Hvarmar where they had such a tradition to slaughter whales living around. Birna, a young girl from the island, hated the practice and when no one saw, saved hundreds of baby whales who she removed from slaughtered pregnant female whales' wombs. She kissed them goodbye and let them go back to the ocean giving them second chance for life.


Спасительница китов

На одном неизвестном острове Хвармар жила-была юная девушка по имени Бирна. Каждое лето она ждала с большим волнением, так как в первых числах июня жители острова совершали традиционный кровожадный ритуал - массово убивали китов, в огромных количествах обитавших возле острова. Они считали, что киты пожирают рыбу, приносящую островитянам доход и пропитание. К тому же, уничтожая китов, население маленького острова было на год вперед обеспечено китовым мясом. Данное деяние отмечалось как национальный праздник, сопровождающееся буйным весельем и пьяными гуляньями. Убитых китов они оставляли на побережье.
Бирна не радовалась вместе со всеми и не праздновала. Затаившись, она ждала, когда последний житель острова отправится в объятия Морфея, и начинала искать живых маленьких китят во вскрытых китобоями утробах беременных самок. Поцеловав каждого малыша, она отпускала их в океан, тем самым давая им еще один шанс на жизнь.



Credits go to:
Eli Shower 10 - Looking Back
Chy Bathtub 12
The rest is unrestricted stock images from Pixabay which don't require credits, and my own photos, as well as drawn and painted by me.
Feel free to follow me on

facebook.com/BrioPhotography
instagram.com/brietolga
I'd highly appreciate it friends since it's
YOU ALL
who give me inspiration!


______________________________________________________________
My other random works on the sea theme