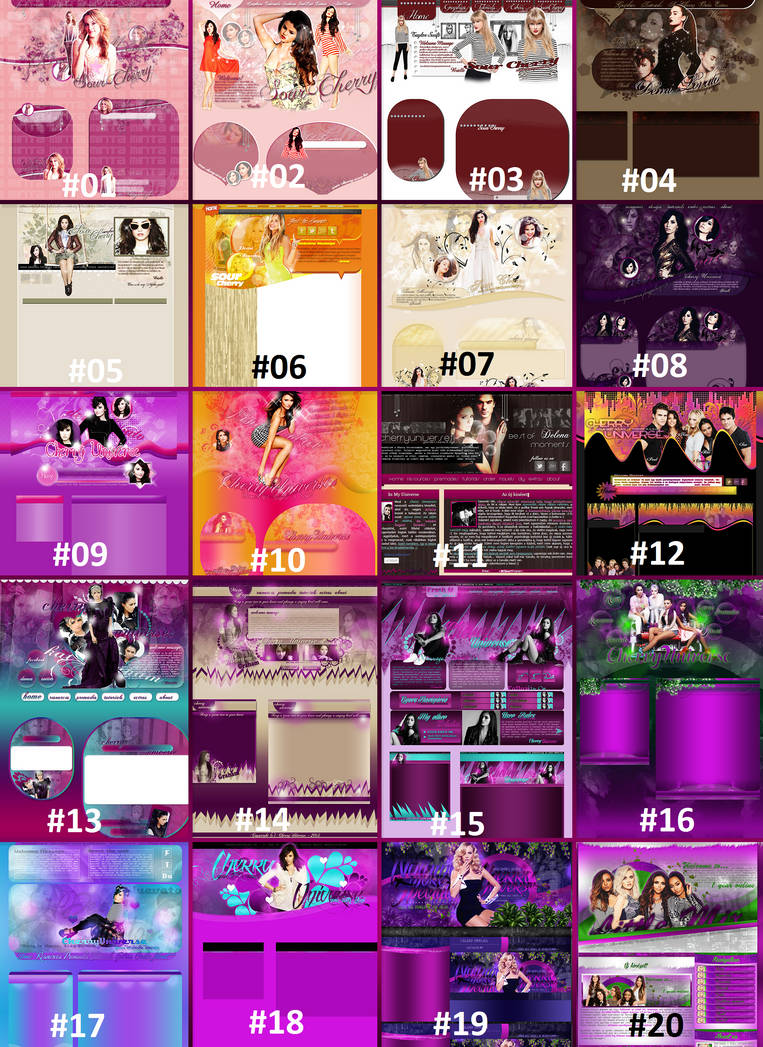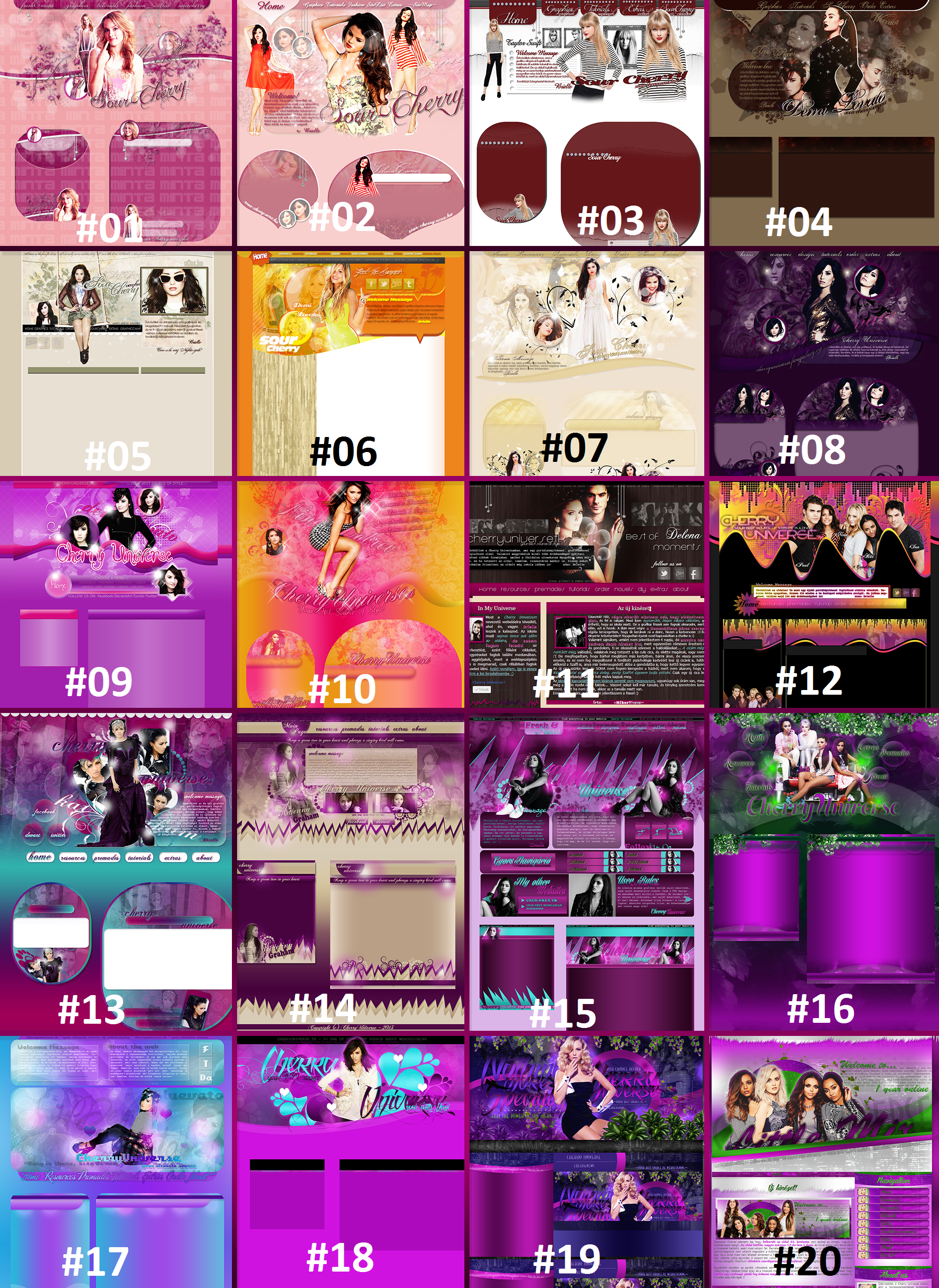 My website, cherryuniverse.tk has it's first birthday today! In this case I made a picture of it's designs from the beginning. Unfortunatly, I couldn't find 3 of them, so this why there are just 20 in the pic.
THANK YOU SO MUCH EVERYBODY THIS BEAUTIFUL YEAR! I hope, we will have at least 10 more birthdays

Hope u like me so far, and you will follow me in the future as well.
WHICH ONE OF THE DESIGNS IS YOUR FAVOURITE?? COMMENT


Nekem valamiért a Demis dizik tetszettek a legjobban tőled, mert valahogy látszik rajta, hogy szereted Demit.

Fav: 8, 17
Reply

Köszi Aemy

igen, én is szerettem őket, csak sajnos már szinte nincs Deminek olyan fotósorozata, amit nem használtam volna fel. Várok valami újra, mert egyébként nekem is hiányzik

Reply