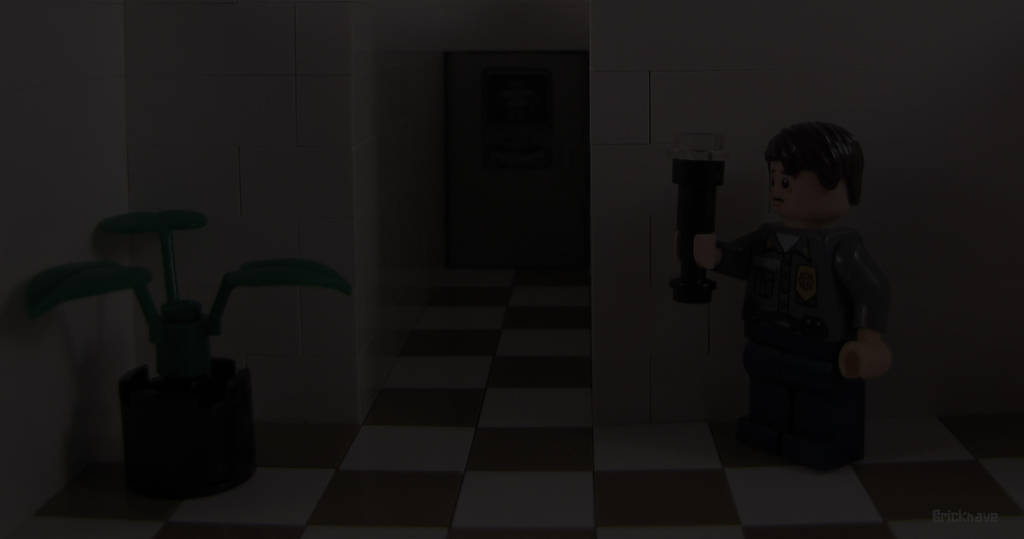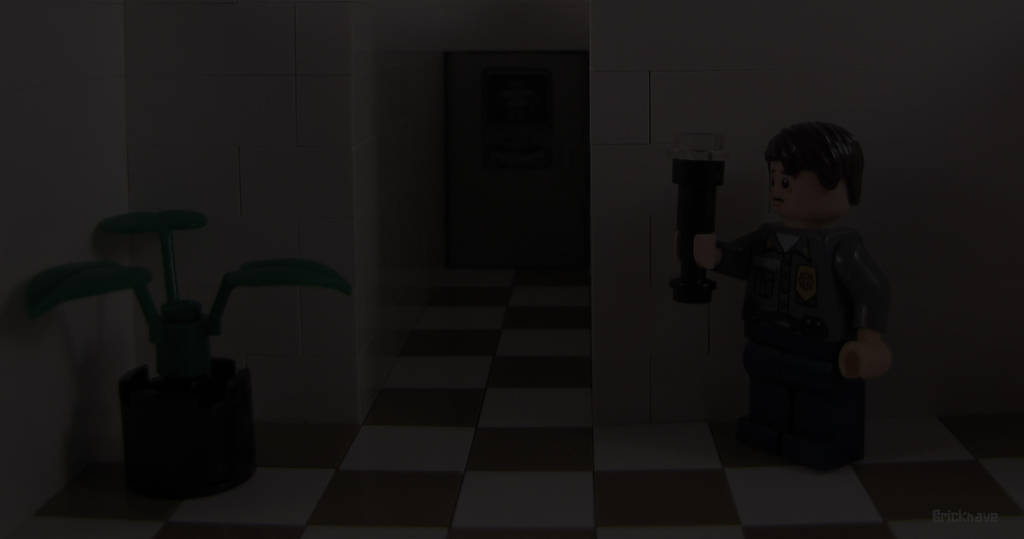 You are challenged to write a short story based on this picture in the comments below.

Tim was alone on the night shift…he aimlessly meandered through the halls, ensuring every door was locked. He wandered around on each floor, occasionally altering the order to ease the boredom that was mounting in his fatigued mind. There was nothing that was going to change, and there was nothing to guard anyway.

He was walking on the thirteenth floor (for the umpteenth time) when the lights flickered and died, the darkness all-consuming the consternated security guard. Tim quickly recovered, quietly stating to himself that it was only a brief power failure, and the generators would soon kick in and again provide illumination to the dark hallway. So standing against the wall, Tim waited. And waited.

Then it started. It was at first hardly noticeable, as if it derived from the unconscious, but soon the dark menacing sound of laughter seemed to emanate from the walls themselves, surrounding Timmy in a cacophonous uproar from hell. In fear, Timmy groped for his flashlight, his only weapon, and the one thing that surely would end this nightmare.
Reply

Reply

Thanks!

LEGO scenes are so much fun to make, and creating back-stories for them is an enjoyable process!

Reply

As I crept through the halls with my flashlight, I knew it was time. I didn't expect that it would end like this. I crouched down and crept around the corner, making sure not to make a peep. All I can hear is my heart pounding like the feet of soldiers marching to war. I felt a trickle down the back of my neck, a wet substance clinging to me. I cringe and pulled my hand away from my side to feel what it was. It was wet, blood, water, whatever, I don't care. I didn't want to die. I got up, and began making a mad dash. My shoes clicking and clacking against the tile floor. I didn't care where I was going, I just wanted out. I heard the door swing open, hitting the wall with a loud cracking noise. I felt the rush of wind and a wriggly, gooey tendril wrap around my ankle, tripping me. I knew I would die today.
Reply