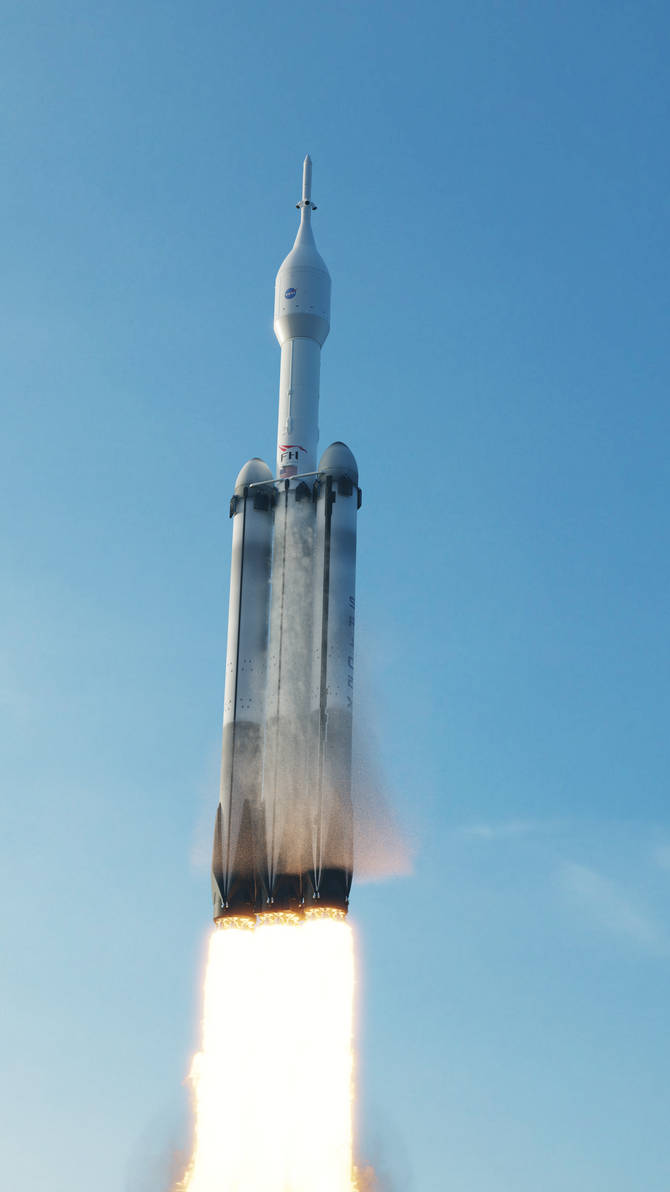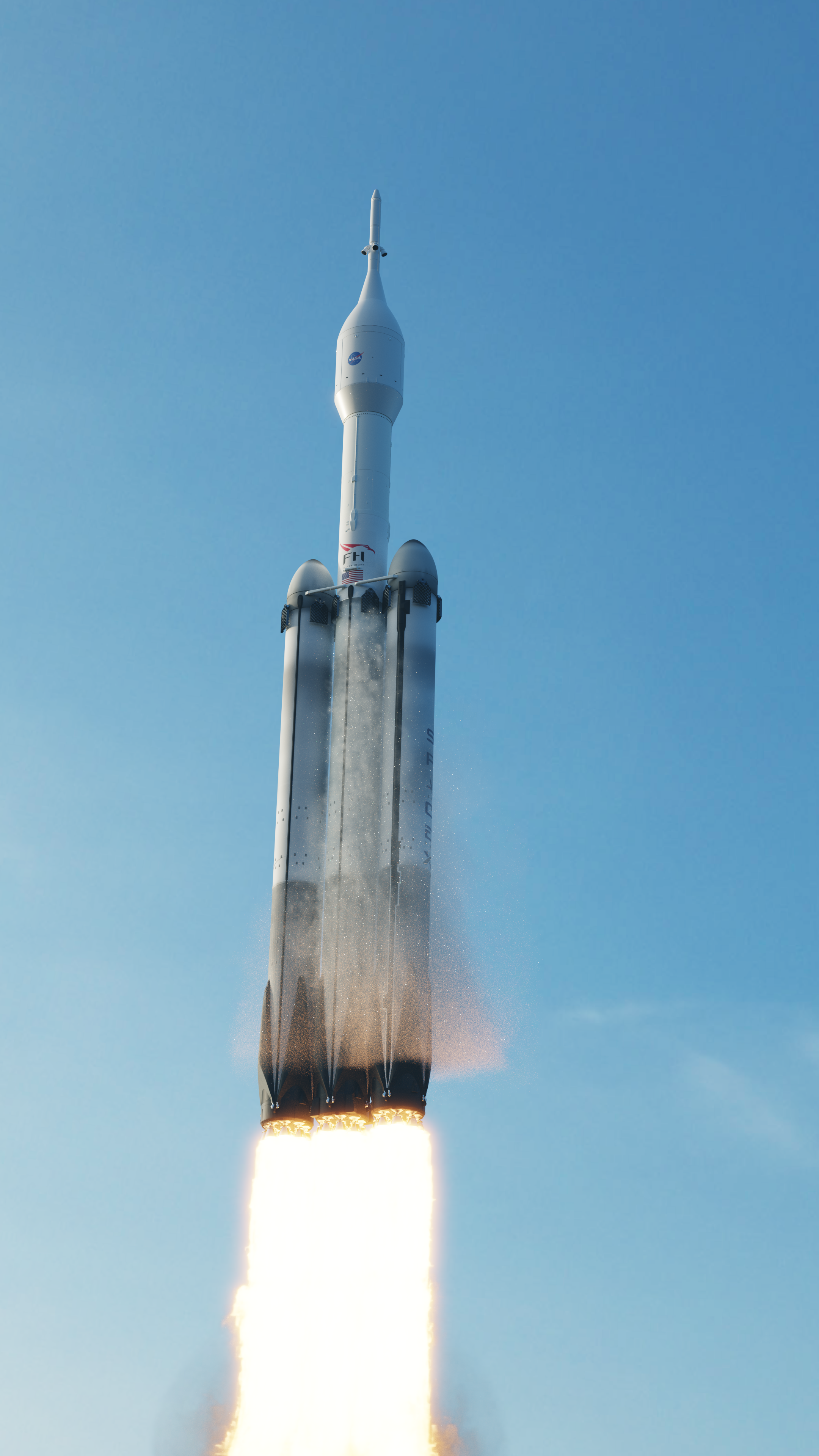 Watch
A possible commercial launch option for Orion using Falcon Heavy, as apparently proposed by SpaceX and now under study by NASA.
Given the schedule limitations, I assume if this happens at all (unlikely) it'd have to use reflown boosters. Whether legs or grid fins are included would depend on the mission design. A LEO-only mission, or lunar with Earth-orbit rendezvous, would allow full recovery, but a direct TLI launch requires full expendability.
Delta IV Heavy alternate version coming soon.


looks like it may come true. NASA is thinking about FH to launch Orion, the service module, and the ICPS as an alternative to SLS.
Reply

Somebody once said that the money spent on the ULA's SLS would have paid for 69! Falcon Heavy Launches and made for one heck of a lunar base.
Reply

Can I ask how you get such good flame effects on Blender? I made a Falcon Heavy launch of my own, and the fire looked abysmal!
Reply