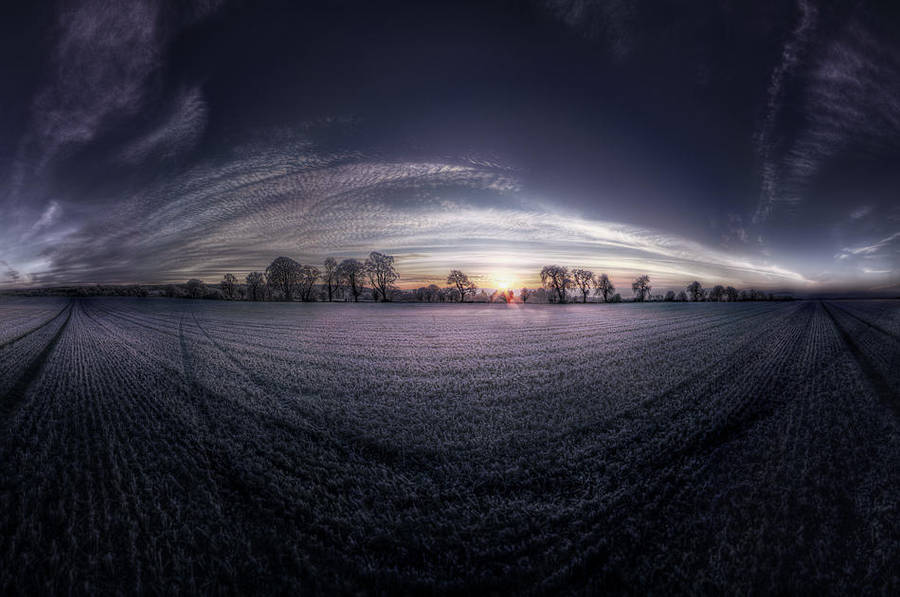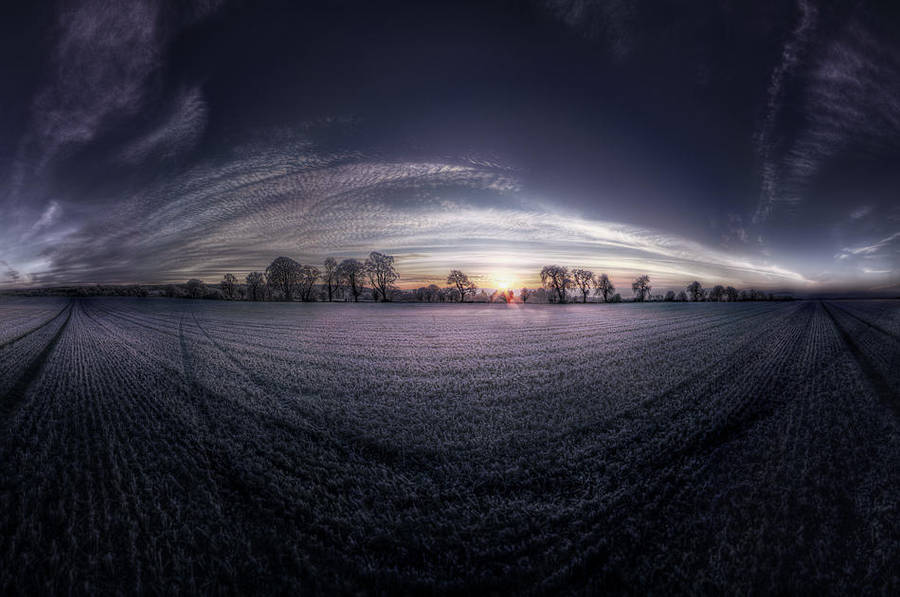 Watch
Arthuan is the celtic word for the winter solstice, the time of change and renewal. The time of awakening.
_________________________________________________________
Thank you so much `kkart for your support and appreciation, in awarding this work a Daily Deviation! I'm humbled by your comment and hope many other great deviants will enjoy it as you have...
Daily Deviation
Given 2010-02-11
Arthuan
by =
CharlieMacBell
Talk about a photograph that really draws the viewers eye in and smacks it a few times with a huge "Here I am, look at me" statement, this image is just stunning! I am left without finding any words to describe this...other than "wow!" (
Featured by kkart
)
to me, this is a masterpiece of both photography and art

the fisheye- effect and the panoramic view of the beautiful winter-ish landscape really enhances the quality of the picture

the grass on the foreground is a bit dark, but that draws the attention to the rising sun, displaying the entire theme: awakening.
every part of this picture displays its theme, so i say: congratulations on this masterpiece of a photograph, that, to me, is certainly worth a DD!

hoping to see more of this great work,
mattias
from belgium

(just some words to get the 100 word minimum quota

)
The Artist thought this was FAIR
8 out of 8 deviants thought this was fair.
This piece just pulled me right into it from the get go.
Since there is no EXIF with the file and no technical info in the artists comments, the majority of this critique will be based on assumptions.
As for the composition, it is very appealing and seems to pull the viewer in with the lines created by the tractor in the field. The horizon of trees in the middle of the frame works very well as the subject as well as the sun with the beautiful flares created by using a very small aperture. Probably shot somewhere between f-16 - f-22.
The distorted field of view, due to shooting the pano at a wide focal length works really well in making the sky and field appear more interesting by stretching the lines and forming a very pleasing curvature to the composition.
As for the toning, I have to say, the purple and blue hues add a mysterious vibe to the piece that really complete it. If you had chosen to go with a more natural rendering on the colors here I feel the piece wouldn't be nearly as interesting.
The exposure is spot on with no blown out highlights or clipped shadows.
The sharpness is perfect and I can find zero flaws in the stitching of the pano.
All in all, this is a masterpiece and one that the artist should be very proud of.
Congrats!

-Dave
The Artist thought this was FAIR
69 out of 70 deviants thought this was fair.