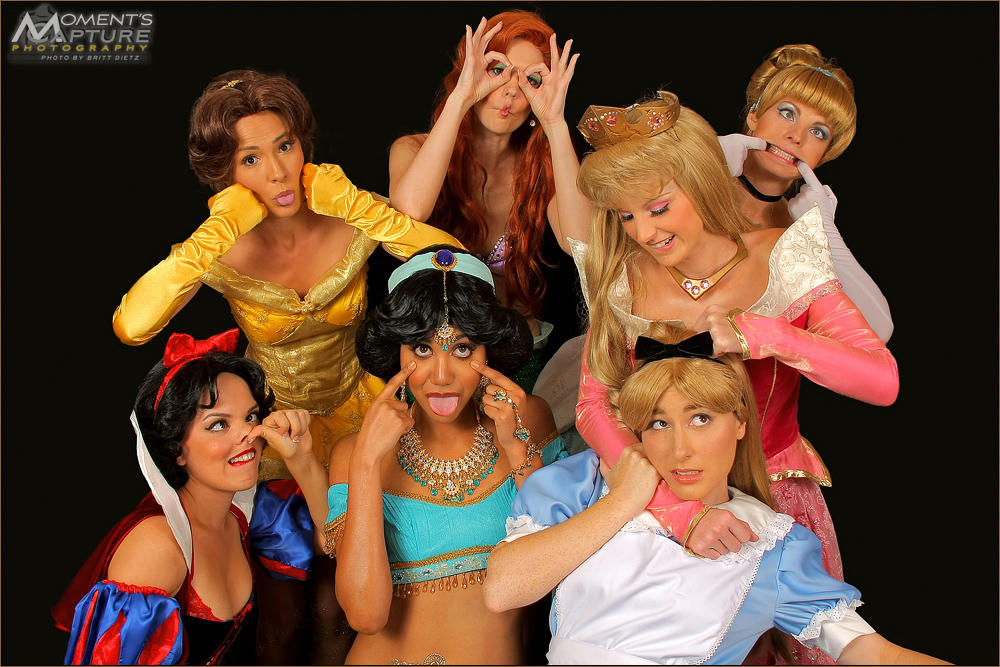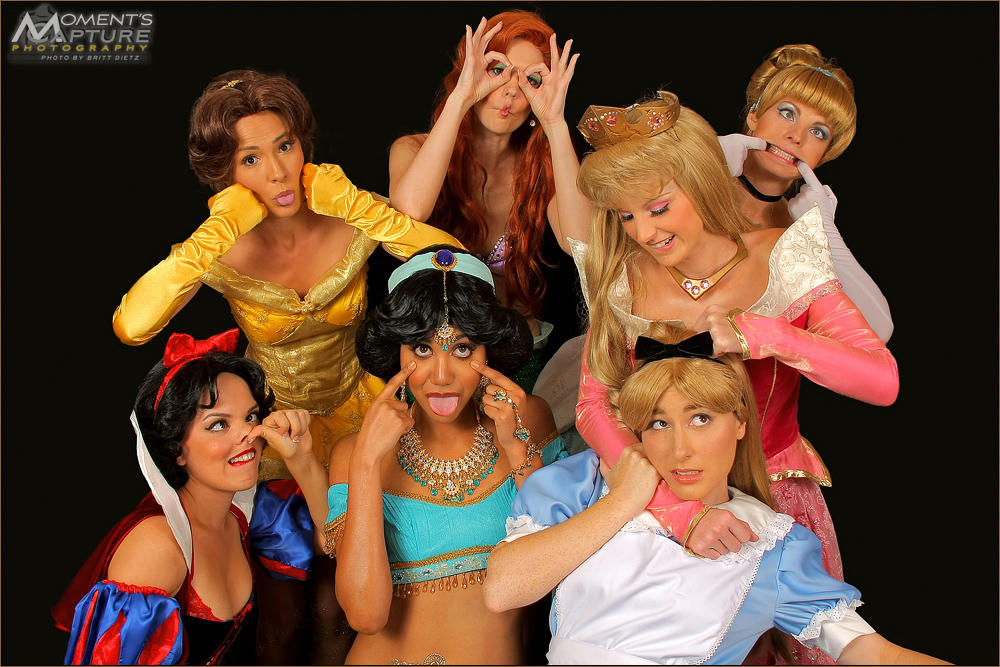 Watch
Taken at Comic-Con 2010. A recreation of my drawing "Smile for the Camera."
I'm the Alice in this photo, and my bestest best friend Christy (the Ariel) organized her whole Sexy Disney Princess group again.
Britt set up a makeshift photo studio in our hotel room and we were able to get this amazing shot. It took a few tries but I'm so happy with how it turned out. Thank you to Britt and all these wonderful girls.

Photo by our awesome friend Britt Dietz -
[link]
--------------------------------------------------------------
EDIT:
Ok there are a lot of people commenting that we look 'fake', 'emotionless' or we didn't go 'all out' on the faces. Here's the thing - we are caked in stage makeup that we PAID a makeup artist to do. We couldn't risk ruining it at this point since this photo was taken before we went to the convention. If Aurora had covered my face with her arm, my makeup would have gotten all over her sleeve. Same goes for Belle, etc.