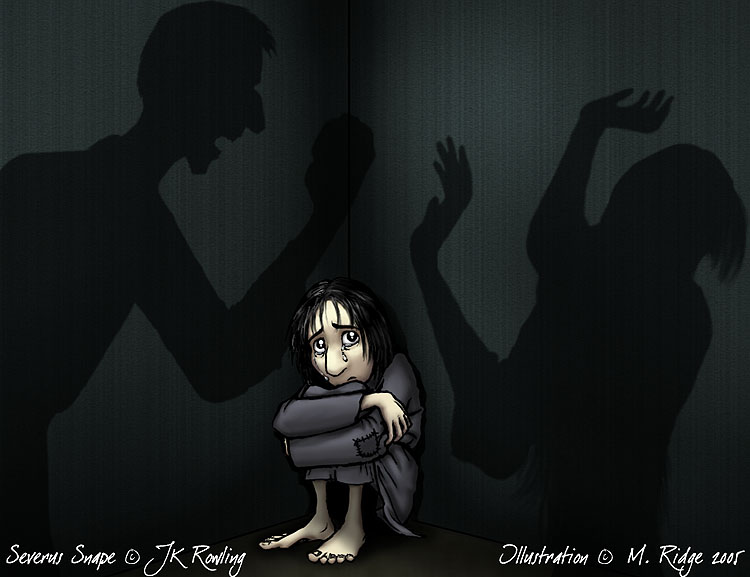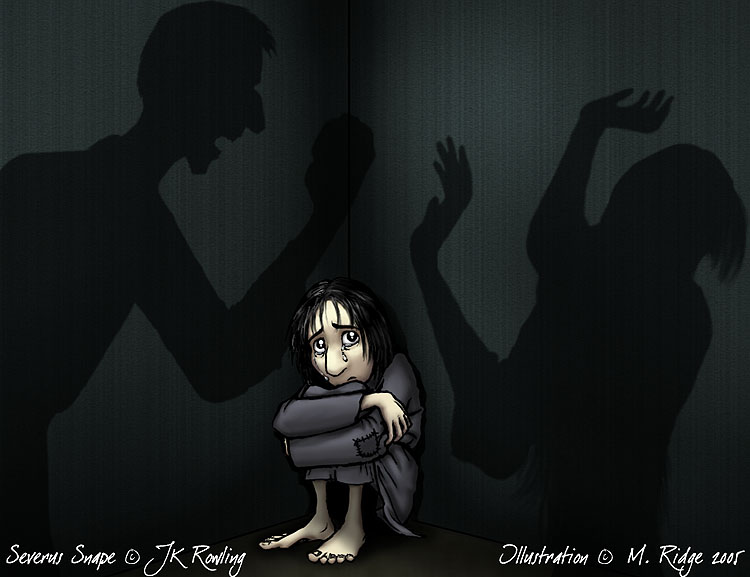 Watch
"Suddenly, Harry's mind was teeming with memories that were not his: a hook-nosed man was shouting at a cowering woman, while a small dark-haired boy cried in a corner..." (pg 521, OotP)
Trapped what felt like a hundred miles from the door and from relative safety, Severus watched it all in horror, tears running freely and silently down his face. He dared not make a sound, and felt certain that if he were noticed, he would be next - especially since this argument, it seemed, was about him. But he hadn't done anything - certainly not intentionally. It just wasn't fair.
And so, Severus huddled up in the corner, trying to be as small and invisible as possible, shivering with a silent fury. He felt completely, utterly powerless to defend himself - or her - and he was terrified of what might happen if he even tried.
Much <3 and props to JKR for putting her talent on paper for me to read and be inspired!
Okay, this is another one from Sugar Quill, but it's been edited for HBP-compliance!

Yeah, I have a seriouse!Snape, but that doesn't mean that he can't be adorable when he's little, even if he is an ugly little cuss.

Don't you just want to hug him all to pieces?

Don't cry, little Severus. It's not your fault your parents are messed up...