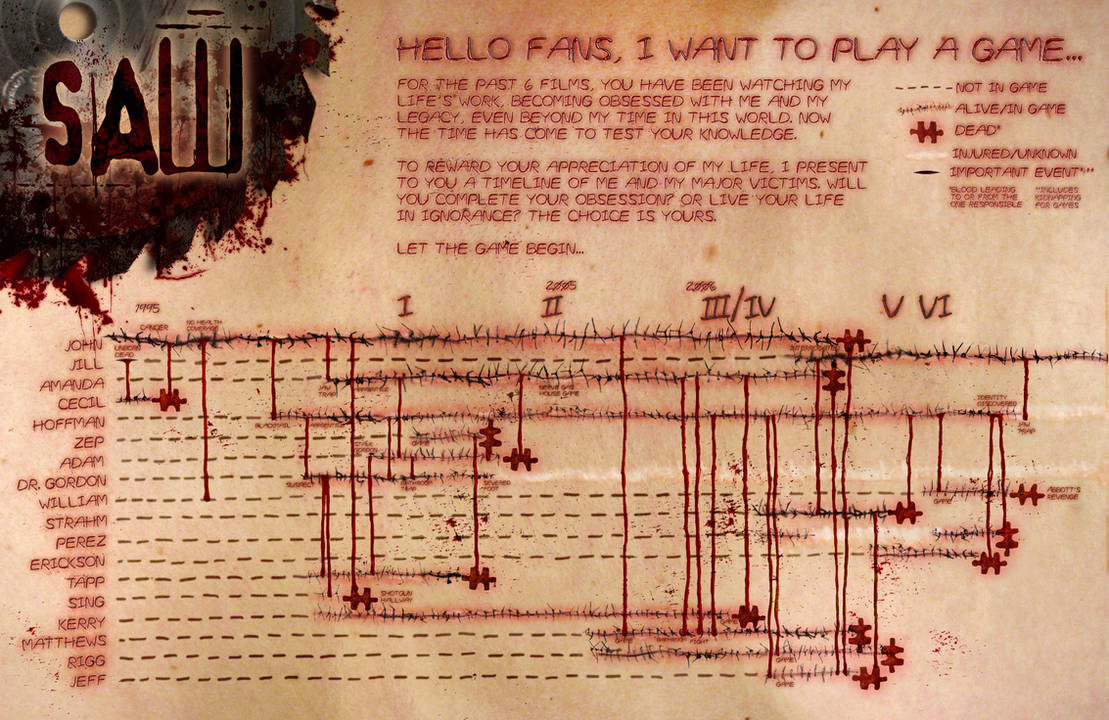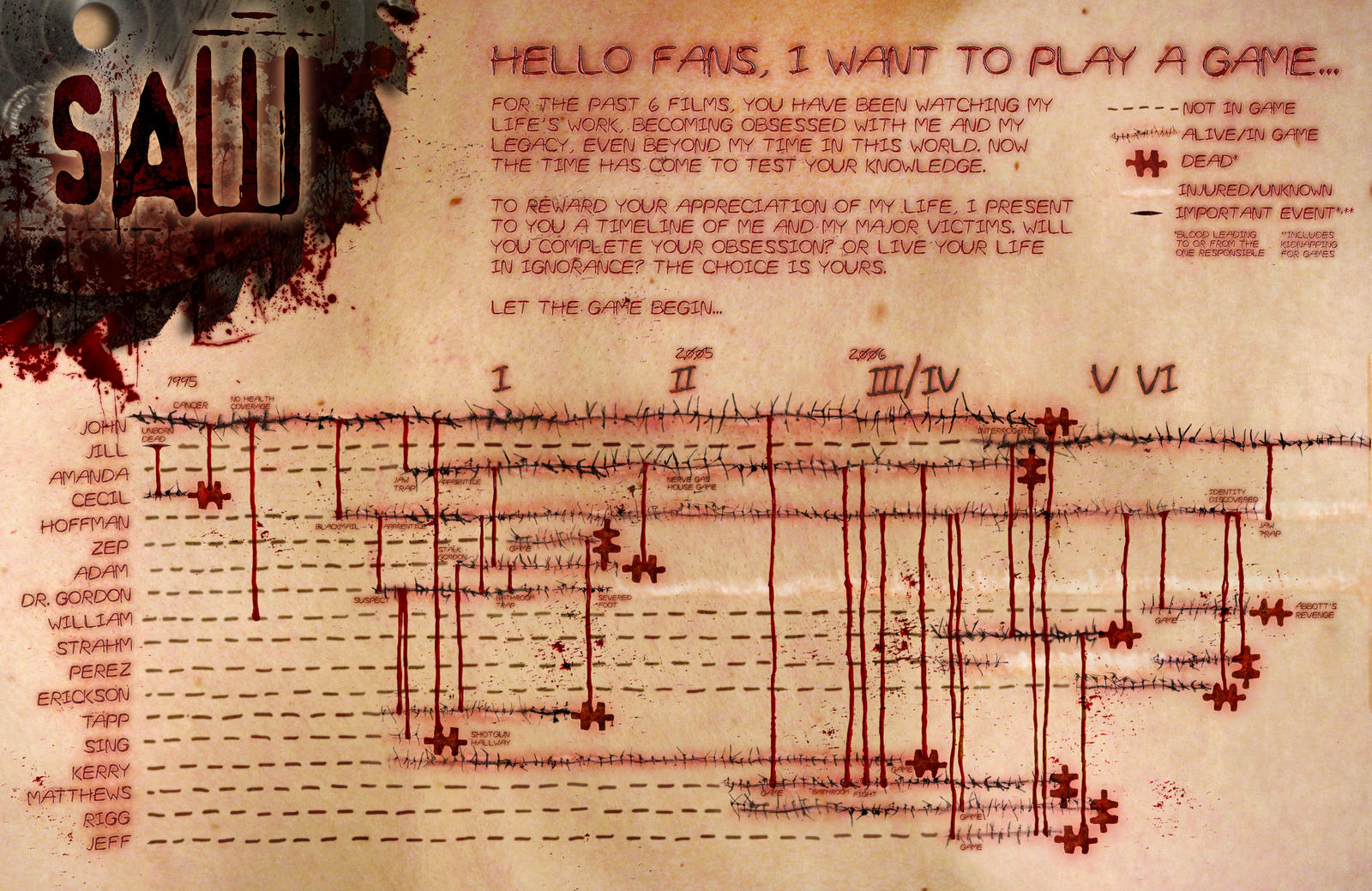 Watch
Get the high resolution and working files on this piece through my Patreon here! www.patreon.com/BrentJohnAugust 29th, 2011: OH MY GOD!! My infograph is featured on The Establishing Shot website!:
www.theestablishingshot.com/20…
WARNING: CONTAINS SPOILERS!!
Being a HUGE Saw fan and been given an assignment to do an infographic on whatever the hell we want, I decided to do a timeline of the movie franchise (not including the video game or the Saw: Rebirth comic) dedicated to the fans.
Basically, this is another game from Jigsaw. You have to figure out how you have to read it. Of course I'M not going to tell you how to do it. Otherwise, it wouldn't be a game, now would it?

The typeface is my own. I created it using Fontographer.
Stitches by

and

:
falln-stock.deviantart.com/art…
and
ephedrina-stock.deviantart.com…
Skin by

:
meastock.deviantart.com/art/me…
Circular saw blade photo by me. Minus the typeface and the skin in the background, everything else is pure illustration. Done entirely in Photoshop and a TAD in Illustrator to lay it out and the type.
This a fan-based design. Saw, its logo, and characters are © Saw Productions, Twisted Pictures, and Lionsgate Home Entertainment, none of which have endorsed this artwork. Please support the official release.
I may or may not update this to include The Final Chapter. I would like to, but no promises.