Beautiful Anti-SJWs #2: Blaire White
A rising star in the ongoing backlash towards social justice warriors, Blaire White is not only beautiful, but she's a strong and fierce transwoman! One of the
very few
LGBT+ people who refuse to politicize their identity through victimhood, but instead argues with an empowered, rational, and level-headed perspective.
If any of you are familiar with Blaire, then you're aware that she's known for her sass and carefree attitude, which makes her both a highly-admired critic, and a vicious opponent of the easily-offended. Being the core of her persona, that was the number one thing I had to nail, along with her looks. She recently underwent female feminization surgery, so I waited until she recovered from it before I drew her. Needless to say, the results were a
huge success!
She's very proud of her beauty, and incorporating that was an absolute must to capture her essence, so I put her in some sexy lingerie.

She's also known for receiving criticism and outright threats from SJWs and the far-Left. Portraying her as completely unfazed after them destroying her vanity was just
too perfect
for this! Oh, and the Onision doll had to be in there, due to her heated feud with him.

Here are the links to her social media:
Facebook
Instagram
Twitter
YouTube
Enjoy!

See other drawings in this series here: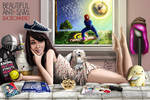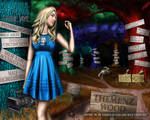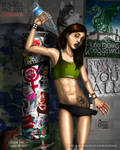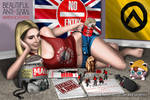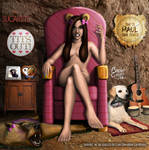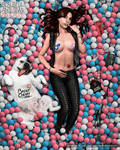 Catch all the secrets? Here's a list of some you might've missed:
Beautiful Anti-SJWs: Trivia/References/Secrets
Got suggestions for other ladies in this series? Check out the criteria here:
Criteria for Beautiful Anti-SJWs