Only 6 more days to get your entries submitted for this month's CVil war!
The CVil war returns in full force this month with a new prompt, and the winner's of last month's contest! Every month, the literature Community Volunteers post individual prompts that pit the literature community against each other—for the sake of literature! While the monthly battle wages on, you're tasked with responding to one of our prompts (and only one! You must pick a side.) in the hopes of becoming the sole champion, and winner of that month's prizes. Read on to find out what December's prompt entails!
December's Prompt
For many, December is equated with stress. Whether it's the impending holidays, winter setting in for those in the northern hemisphere, or tests/finals at school, you may have reason to be stressed. This month, I'd like you to begin your poem or prose piece
directly following something that caused your main character an incredible amount of stress
. You can begin the story on the beach, showing us how your character is dealing with the aftermath of the stress. Or, perhaps the character is leaving their school from their last final. The story or poem must still have a beginning, middle, and end!
For added effort:
Comment below and I'll tell you what stressful event your character must recover from.

Your maximum word count is
2000 words
for prose, or
100 lines
for poetry.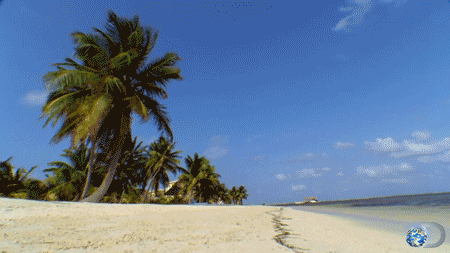 The Rules and Prizes of War
The champion of this battle, whose literary work exceeds all others, shall receive:
3 Month Core Membership or equivalent in points!
A reserved plot on the beach.
A trophy in the shape of a coconut.
And a runner up shall receive:
1 Month Core Membership or equivalent in points!
A trophy of an benevolent nun!
Besides the rules in the prompt above, you must comment your submission below by
January 9th 11:59 PDT
. In your comment, please also include whether you'd like
Points or a Core Membership if you win
. Winners and next month's prompt will be posted on (or just after)
January 15th, 2016
.


November's Winners
First place from November's CVil War battle goes to...

Last Fish Swimming"Gotcha!" Owen, the tank's blue betta, bit down on the tip of George's tail fin. The angel fish gasped and dashed to the far side of the tank. They watched as she hid behind one of the coral trees propped up in their home.
"He's gonna eat her for sure." Richard moaned to the little neon tetra beside him. The glass fish twitched and hovered, his pounding heart visible through his side.
"Not if the food comes. Why hasn't He come back?" Sam swam up to touch the surface above them before turning about and diving back down to him.
"Who knows?" Richard shook his head. "The food won't come and neither will He."
Sam's bright color flickered in the water as he wavered. He scooted back up, looking at the dark outline of the barrel poised above the water. He could see the flakes, some tiny bits dangling from the ramp above, but none had dropped from it since before the big one left. It had been days si
And our runner up is....

ArthritisDay 1
There is a white, powdery substance in my food this morning. I wonder if this is only the first time I have noticed it and if Master has been poisoning my breakfast with this concoction for months. It could explain the now constant ache in my bones that I did not feel last winter. Or perhaps this is the work of Master's small minions, which he and his housemaid call "the children". Those pesky creatures that look like miniature humans but continue to grow in size (rounder in the case of the male minion) through the years. I've yet to find the machine that created these demonic minions but I grow more and more convinced that they are the cause for this suspicious turn of events.
My growling stomach betrays me and I nose around the white powder, careful to eat only the unblemished pieces of meaty delight. I feel a presence behind me and my hair stands on end. I turn my face to see the housemaid watching me with a frustrated expression on her face
Congratulations to the winners!

If you'd like to commit a blasphemous act of treason, you can check out what
doughboycafe
has tasked her army with
here
. Just know, you may never recover from the stress of committing treason.