What is this?
This is the third installment of articles, written for
Artisan Crafts Month
, which introduce the Artisan Crafts sub-galleries by talking about what they are, how to do work within them, and featuring artwork from the galleries. In this edition I will be talking about the
Custom Dolls Gallery!
What are Custom Dolls?
Defintion from deviantART Gallery Description:
Custom dolls created from bases or by hand and are usually of porcelain, vinyl, or hard plastic. Custom dolls are not stuffed.
Custom dolls are different than Plushies in the sense that they are not stuffed, are not sewn, and are not made from textiles. You can read from the description above a few of the things they can be made from.
General Resources
Here are some websites that you might find useful.
Find more at
ArtisanCrafts
!
Show me some examples!
Artist:

Santani
Thumb: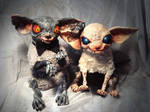 Why is this a good Custom Dolls piece?
Pure creative genius, intense amount of details, and a great passion for making these sort of things make this artist one that all should look to for inspiration in the Custom Dolls category. Showing a broad range of photographic know-how, as well as Custom Doll know-how makes this piece exceptional.
Artist:

noeling
Thumb: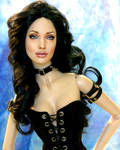 Why is this a good Custom Dolls piece?
From the artist's description:
Since dolls are basically miniature pieces, brush strokes and shading have to be very controlled and precise.
This artist understands how to paint on a doll, make it resemble the person it's supposed to, and showcase it in a way that is easy to follow and view. Reading the description tells us just how much work was put into just this doll, and that effort is what shines through in the piece. And, come on, you have to agree that it looks like Angelina!
Artist:

AnimeAmy
Thumb: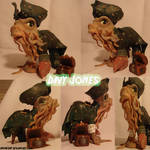 Why is this a good Custom Dolls piece?
This artist makes sure that they show all angles of the piece so that the viewer can get a feeling for all of the details that are offered. The details themselves, though, are great. Everyone should try to show off their crafts like this piece does!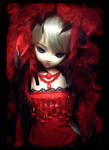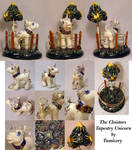 :thumb27807442: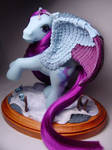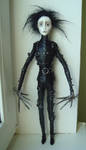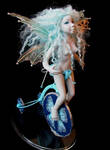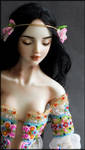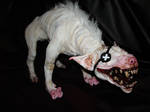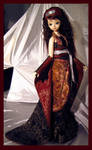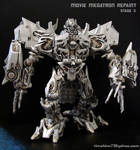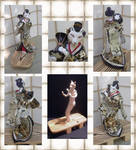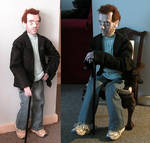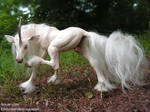 There are many more great examples, which you can see for yourself
here!
Do you have any resources?
Here are some dA tutorials I've found that might help you Custom Dollers!
27cm Doll Painting Tutorial
, by
LuckyDoll
A very easy to understand tutorial that has all of the very basics of Doll Painting down.
I found a miscat! What do I do?
That's easy! Whenever you think you have found a miscategorization, there is one crucial thing that you need to do. Go to the deviation page, and in the Artist's Description box you will see a link titled, "Report Policy Violation" (It is located under the Picture information / Thumb code box). Go here, and click "Miscategorization" in the drop-down menu located next to the 'Type of Violation' section. In the 'Comment' section you will want to take the time to tell the Artisan Crafts Gallery Director (
Myana
) why it does not belong, and why it should be moved. Let her know a possible new home (category) for it, and any information that might be helpful to her in the process of dealing with the Miscat.
You can see how this could be done here:
Some things that don't belong in Custom Dolls:
Store bought dolls that have been photographed. [Belong in Photography OR Scraps]
Plushies / Stuffed animals (that you made). These belong in AC > Textile > Plushies
I know all I need to know now!
That is it for this edition. Stay tuned for the next edition where I explore
Jewelry!

Now Get Browsing!