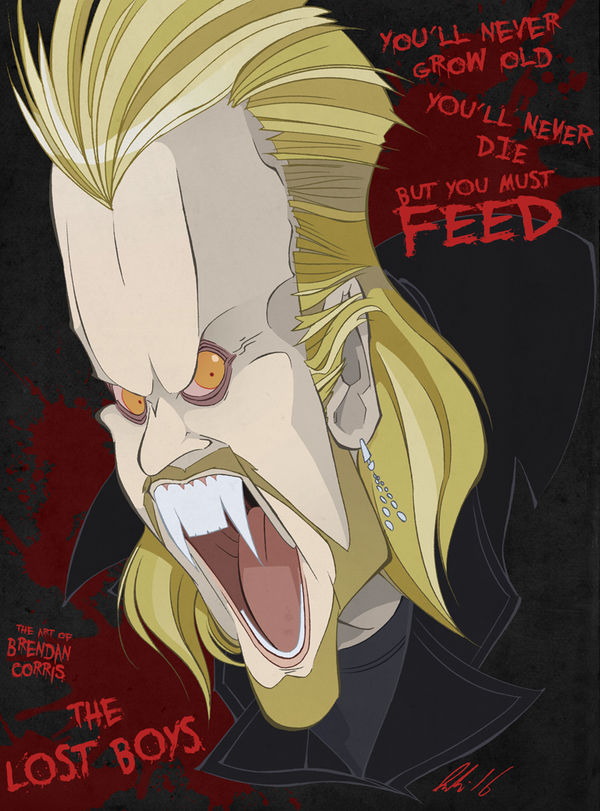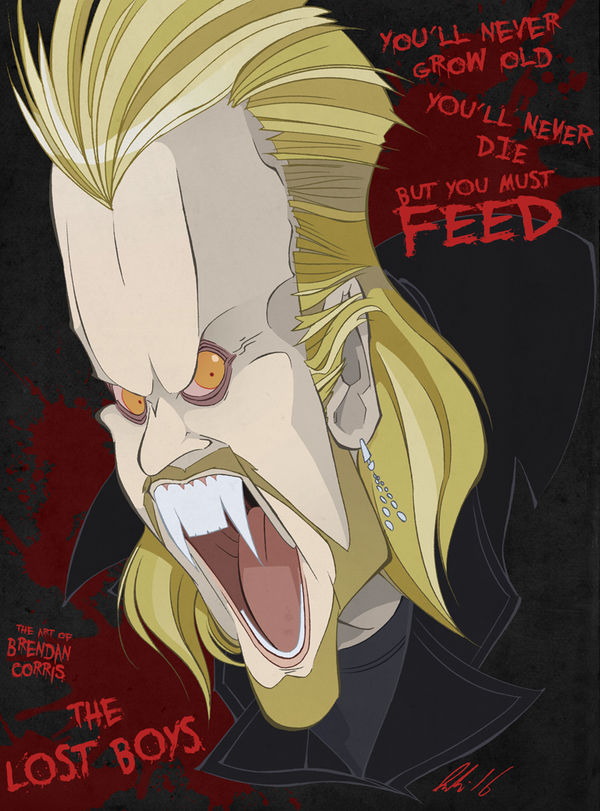 Watch
David, one of the radical vampire teens, played by Kiefer Sutherland, from The Lost Boys. There are TONS of horror movies I watch every Halloween season, but this one has actually been a tradition for over 20 years for me. While Legosi's Dracula is my favorite and, I feel, best movie vampire ever, David may be the "coolest". The Lost Boys is so fun, badass, hip, and hilarious. If you've never seen this 80s classic, do yourself a favor and pick it up. You won't be let down.

An excellent movie, one of the best.

One of my favorites as well
Reply

Never really seen The Lost Boys but great work capturing Sutherland's look from the movie!
Reply

Reply

Big Boss always did have problems with vampires. Now we know exactly from where.
Reply

Oh yeah i remember this movie

Awesome drawing dude, Freaking love the way you drew his teeth

Reply