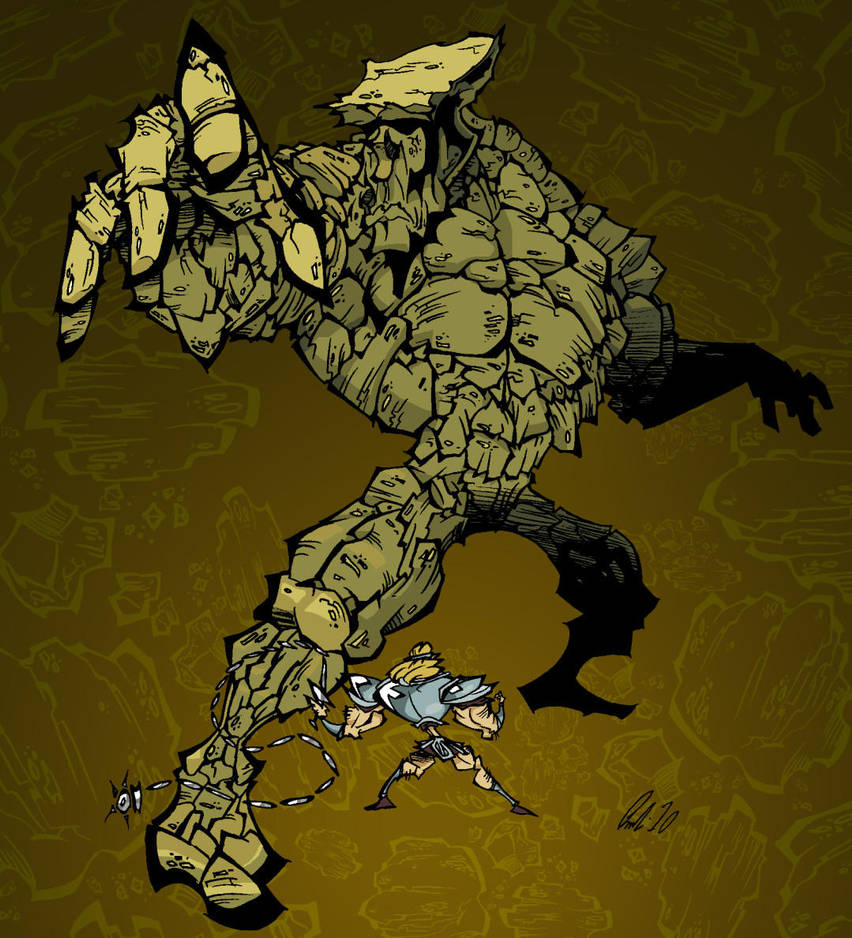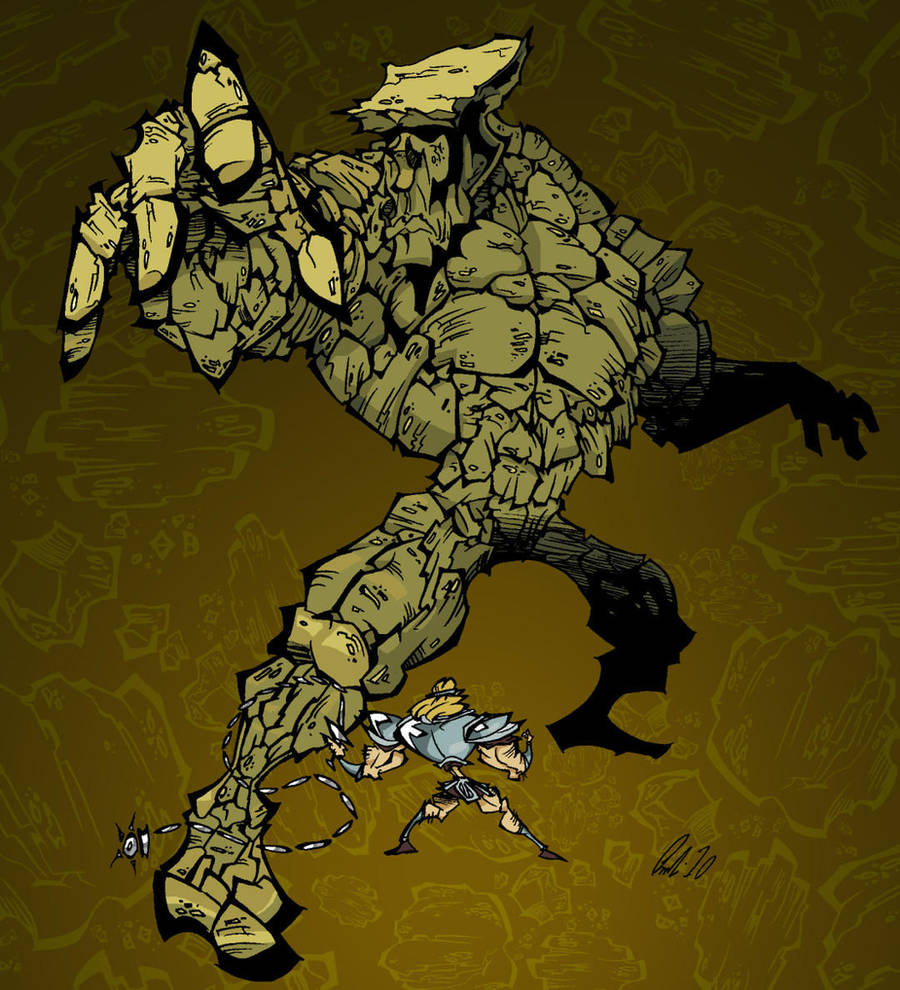 Watch
Part of my Castlevania fanart series, here's Koranot, a giant, creepy rock-man boss Simon Belmont battled in "Super Castlevania IV". Koranot shrank in size as Simon battered away rock with his whip. To the best of my knowledge, Konami never used Koranot again in any Castlevania game.

KORANOT - means tons of rock backwards XD
Reply
They kinda used it again, does the mud monsters from dracula X count as mini-Koranots?
Reply

wow! thats great the thign looks sad though... it wouldnt be a good existence id think...
Reply

Golems were never has a style like this Koranot. I think it's dancing while Simon is under it at first glance.

Nice work, well done.
Reply

remember this guy, when you hit it makes the coolest sound ever, cookie crack
Reply

Haha, true. I remember when you defeat him he grows really huge, then spins away going "OR, OR, OR, OR...". That still cracks me up for some reason.
Reply

I like how funny the short guy looks, especially his pose! And Koranot seems to be a great amount of detailed work! I love your inking technique, how do you do that, by the way?
Reply

Thanks. This picture was a lot of fun. When it comes to drawings I color on the computer, I draw the picture on paper with pencil, scan it, posterize it, then do the coloring in Paint (MS Paint), as I did for this one.
Reply

Woah dude, looks really badass here xD
Reply

Nice one.

Fun fact: Written backwards, Koranot's name is "Tonarok" (ton of rock).
Reply