Hello! My name is Brenda, a 21 year old artist from The Netherlands!
A bit of information about me:
- Graphics Designer
- Dutch
- Digital Artist
- Pixel art lover
- Twitch streamer (@ brendoodle)
- Legend of Zelda & Harry Potter fanatic ♥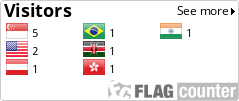 Favourite Movies
Lion Kind, HP, Titanic, Bambi, LOTR.
Favourite TV Shows
South Park, Family Guy, That 70's show, Spongebob Squarepants, Futurama, Scrubs.
Favourite Bands / Musical Artists
Queen, Nirvana, Gun's N Roses.
Favourite Books
Harry Potter trilogy
Favourite Writers
J.K Rowling
Favourite Games
Legend of Zelda, League of Legends, mario.