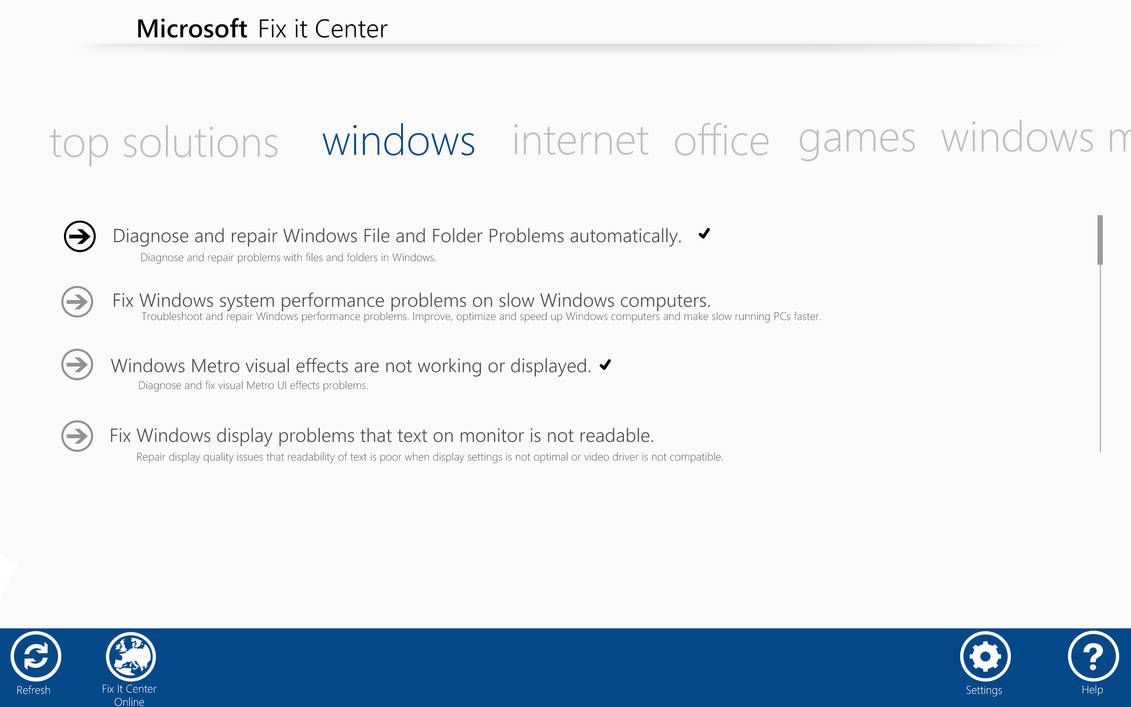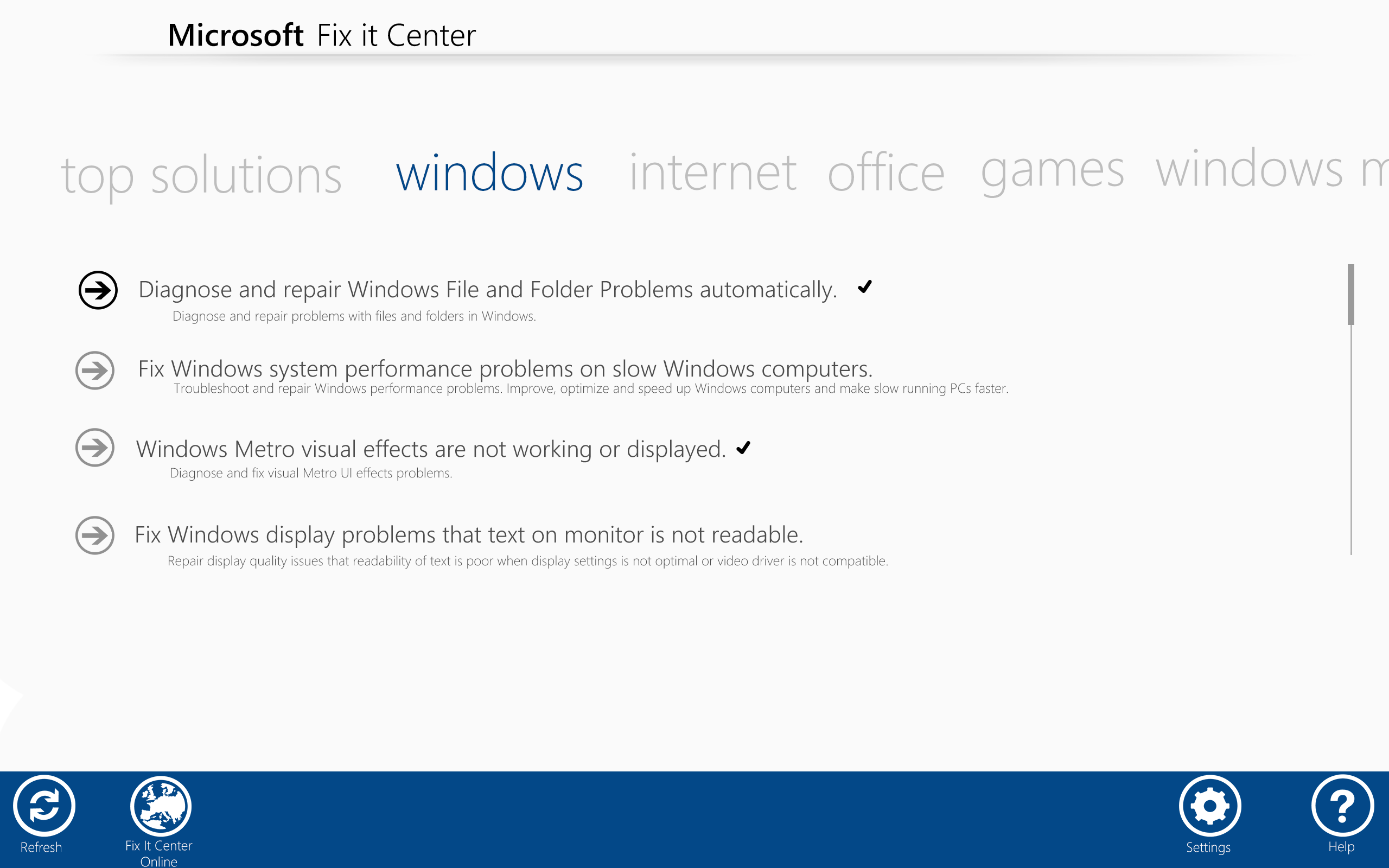 Watch
I think that Microsoft should make a metro version of Fix it for Windows 8...and here is my concept about it.
Featured on Win8China.com
[link]

no words to describe it...Microsoft should buy this design...

Reply

would this classify as an app/program or a website? Never heard of the fix it center

Reply

It's an app.
Fix it Center finds and fixes many common PC and device problems automatically. It also helps prevent new problems by proactively checking for known issues and installing updates.

Reply

Reply

i thinks this too..Amazing work !!!!!!!
Reply