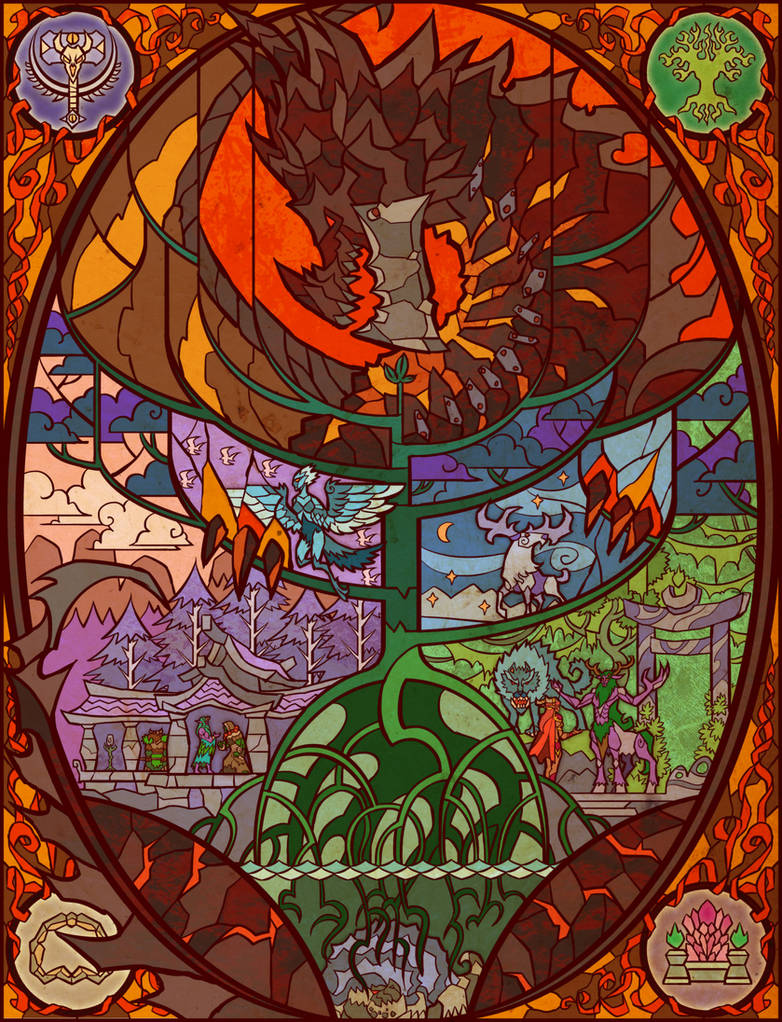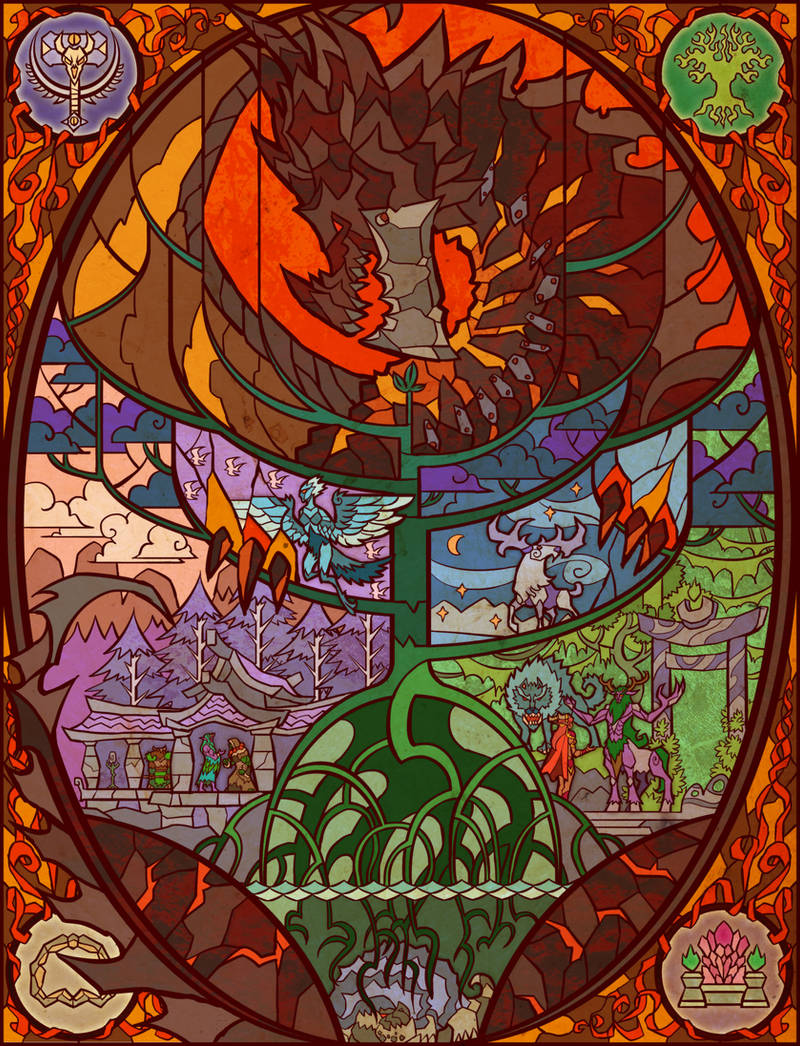 Watch
after a short rest from the defeat of Lichking.another dark force is near destory the Aezorth.
For the first time since the Burning Legion's invasion during the Third War, Mount Hyjal and the World Tree Nordrassil stand at the edge of annihilation. This dire state has caused many brave individuals to converge on the sacred mountain to protect it from harm. These heroes, hailing from all walks of life, have joined with the druidic Cenarion Circle and its green dragonflight allies under the banner of the Guardians of Hyjal. As one, they have struggled against the raging elemental armies of Ragnaros the Firelord, who seek to burn Nordrassil to ashes.

another artwork as stainglass painting style.
and it gain a First prize in the race holding by Wangyi Co. about the WoW Cataclysm.