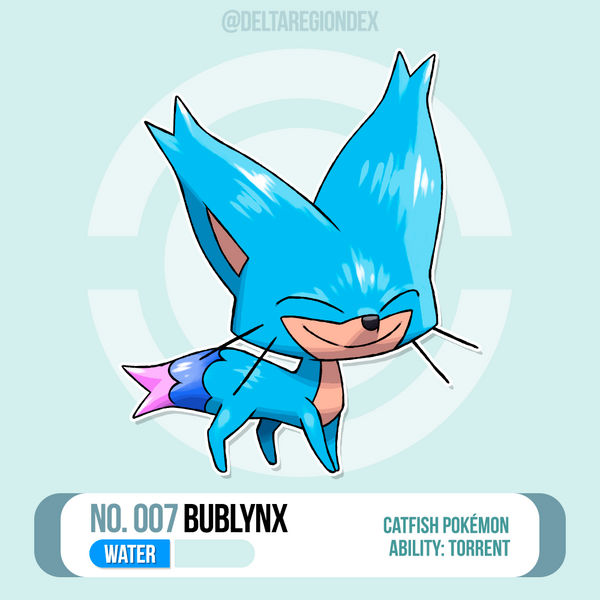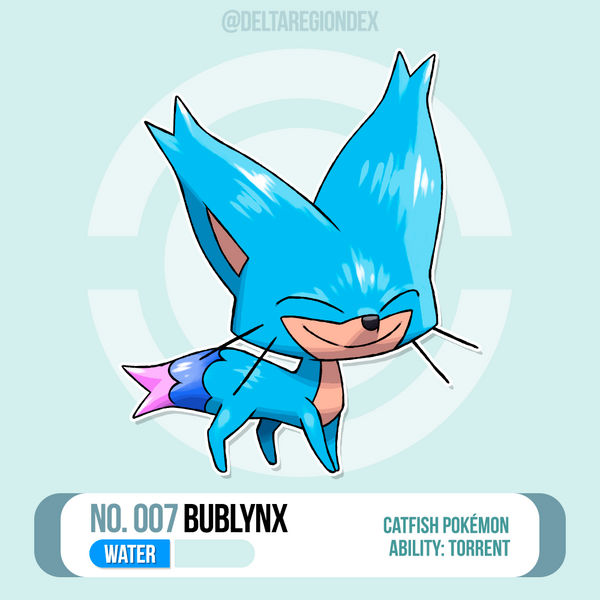 Bublyx, the Catfish Pokémon. Inspired by the merlion and lynx, Bublynx can dive deep to prey, they are said to be fantastic hunters.
Created by BrasioPkmn, don't use it.

So far it looks like I'm going with the water starter
Reply

Good pick!! Glad to see you commenting here, love your art!
Reply

I'll definitely be keeping an eye on what you've got for us to come. You've always had some strong designs and im looking forward to how you surprise us with this new gen :3c
Reply

This is so kind!!!!! Thank you a lot, this is inspiring in fact, I have a lot of fun features for this new gen.
Thanks thanks!!!!
Reply

Definitely one of the better designs of the bunch! Has enormous amounts of potential :3
Reply