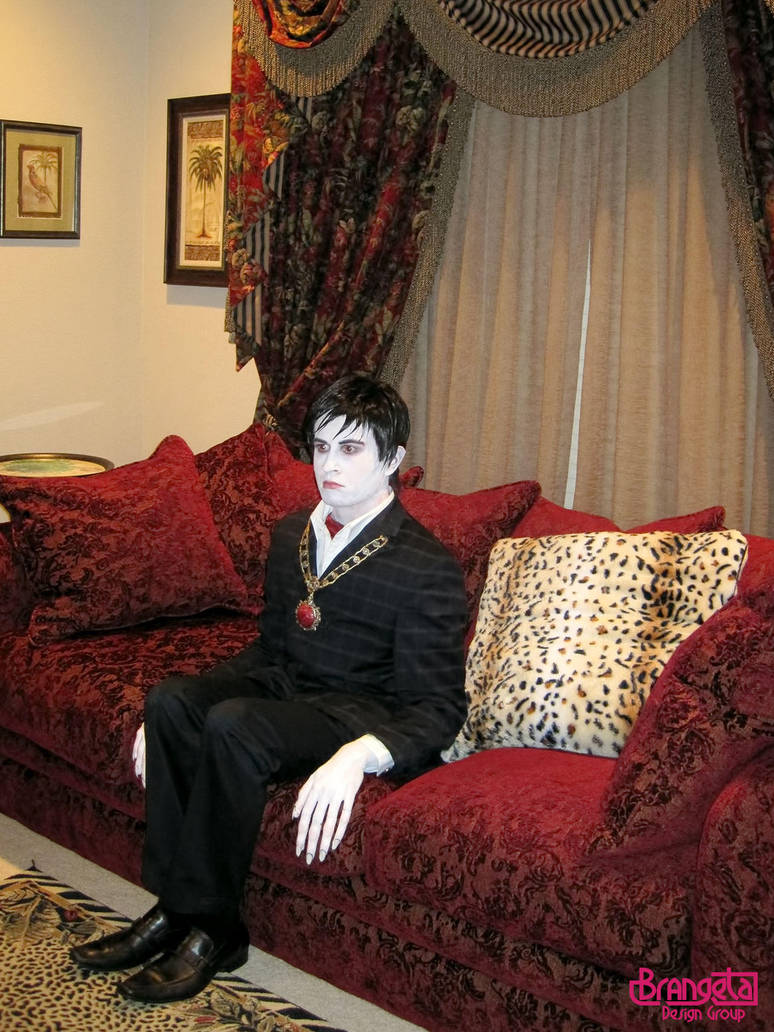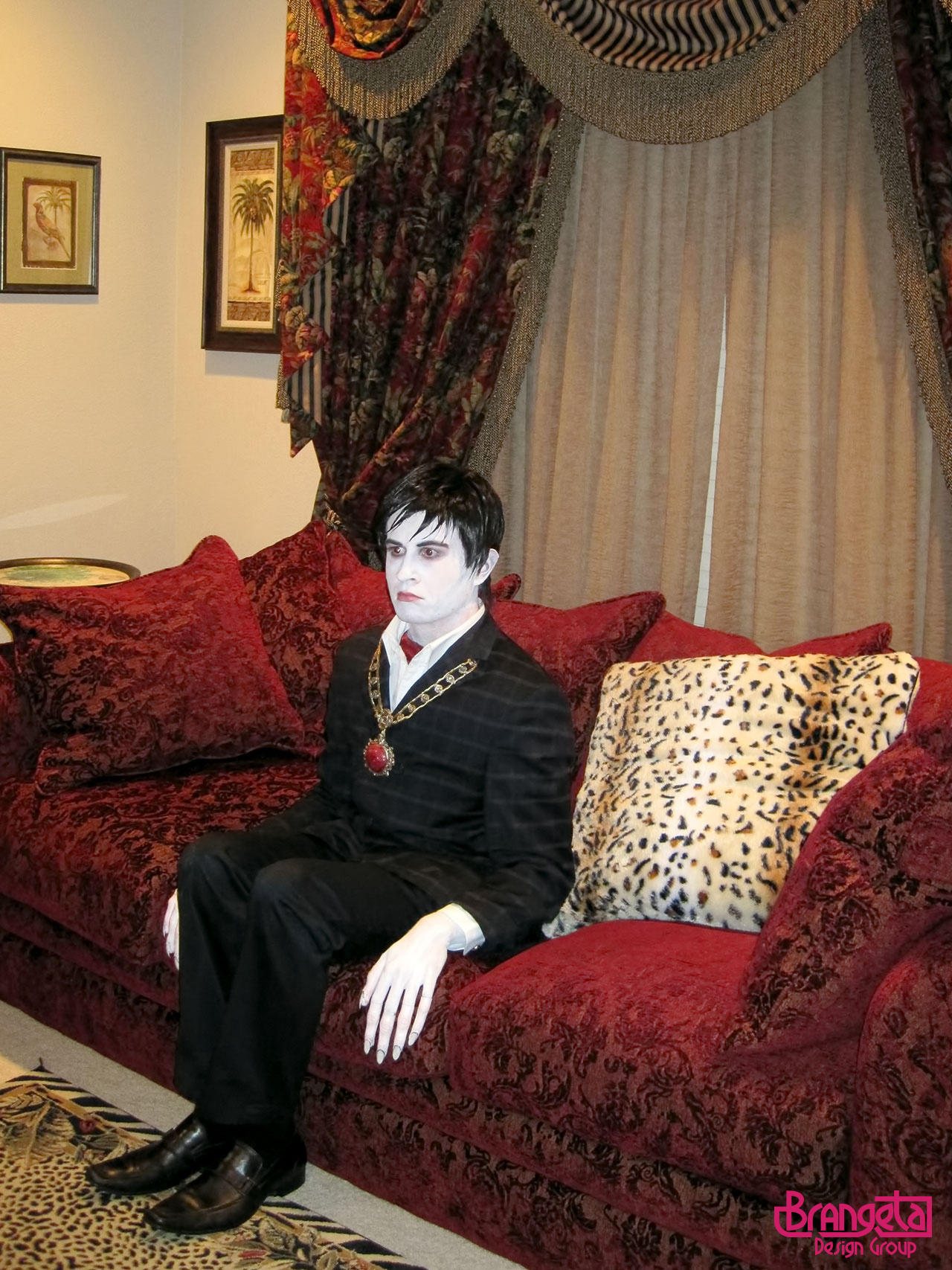 Watch
I dressed up as Johnny Depp's character Barnabas Collins from the Tim Burton movie Dark Shadows for this Halloween. The costume took me ages to make and the makeup took me 5 hours.

Wow that's very good! You did the makeup very well! Where did you get the medallion from?
Reply

Hi, gold string/rope I unbraided, and hot glue that I just sculpted with the hot glue gun, and candle wax. I just have a cheap glue gun so I don't know if it is high temp or low temp. The jewel is candle wax I dripped into half of a plastic ornament (after smearing vaseline in the ornament) that I let cool in the refrigerator after I was done dripping the wax in. Then I got it out by pouring a little microwaved water on the mold and it popped out. Since wax gets all over everything and isn't durable I mixed up some epoxy and covered it. The epoxy covered irregularly (probably because of the remaining vaseline) so I put superglue in those spots the epoxy didn't cover and it ended up giving it additional color variation and texture. The hot glue I painted with acrylic paint. Delta Ceramcoat gold and Folk Art metallic charcoal with a small amount of Delta Ceramcoat silver mixed in. I used some of the charcoal/silver to tone down the gold string. It's surprisingly durable, there's no damage from a night of dancing and it getting rubbed on and hit and all sorts of stuff. You can see a closeup of it here.
[link]
Reply

you sculpted the medallion out of hot glue? That's awesome! Would have never thought to do that
Well done!
You should try doing Sweeney Todd, I think you would make a pretty good Sweeney
Reply

Whoa! That is so cool. I will be honest, at first I thought it was a photo of the real Barnabas.
Reply

Thanks, I appreciate it. I put a ton of work into this costume, particularly the hair and makeup! Waaaaay out of my comfort zone haha.
Reply

You are very welcome. =3 It is obvious how much time you put into it. I'm a female, but I don't wear makeup unless I am going to make a costume. It then takes me absolutely forever to get things right.
Reply