And here I will demonstrate that fact with damning evidence. I have flipped MY photo horizontally to demonstrate that he did the same.
When I first uploaded on my old account
regularflavor
I uploaded a wider file with less-saturated colors. I still have that original file, before I cropped the photo to a 3:1 ratio and increased color saturation and switched out the main file on regularflavor.
I compared
Darksilverflame
's version to my original edit, and the width to height ratio is exactly the same.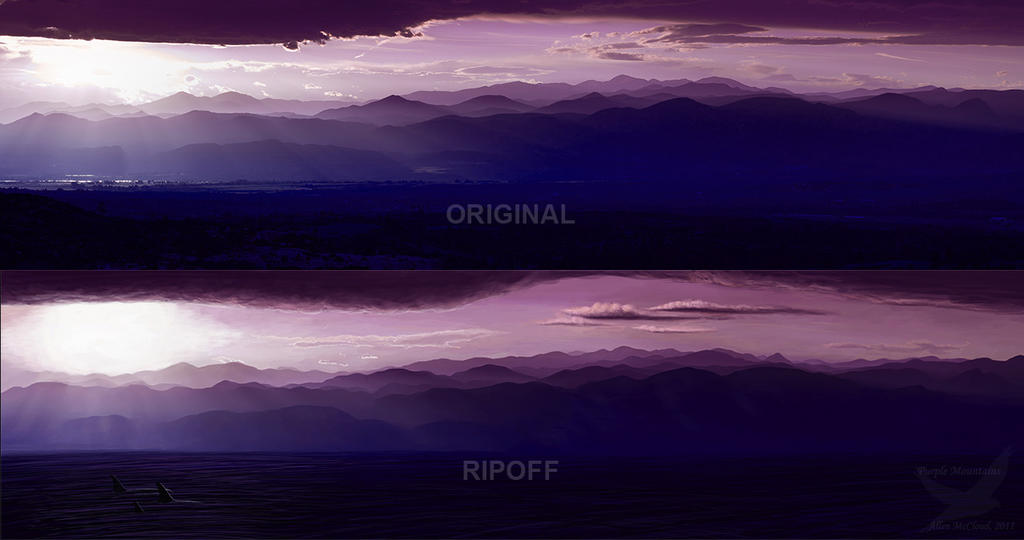 Furthermore, if you put them on top of each other, you can see just how well everything lines up. Click the "no preview" image to view the animated GIF on sta.sh as DA is having errors when I upload the preview thumbnail.

In conclusion:
-His image was uploaded the same day as mine
-He saved my photo then cheaply photoshop-painted on top of it, which is why it has the exact same dimensions
-He is an art thief
-He does not deserve to be defended
If you don't want to be publicly humiliated for being an art thief, give credit where credit is due.