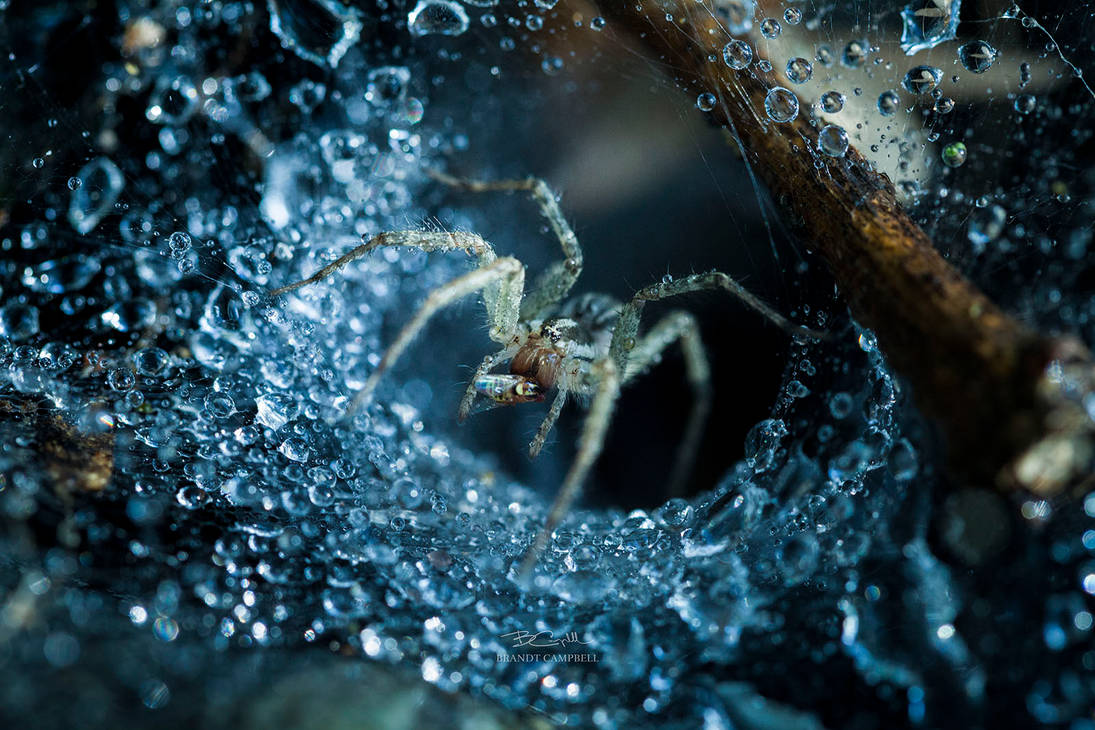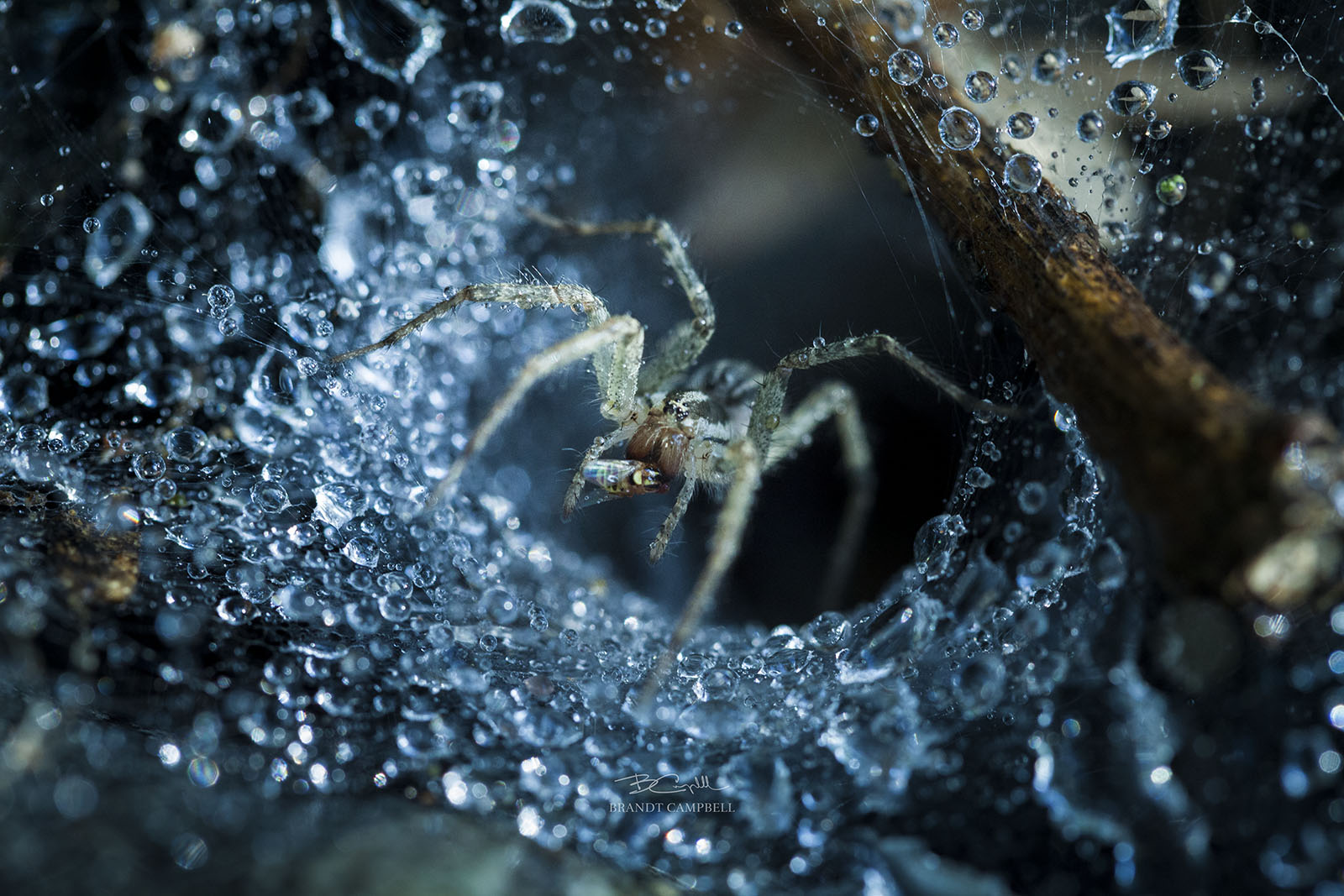 Watch
A funnel web spider in his crystalline web cavern right after a rain storm, feeding on some kind of fly. I was extremely lucky to end up with this photo, as the spider fled back inside his hole after a single shutter release!
If you enjoy my work and would like to support me as an artist, simply "liking" my
Facebook page
would be greatly appreciated!
Prints
from $5
Daily Deviation
Given 2013-06-30
*
brandtcampbell
magnificently photographs
Predator and Prey
in the spider's natural habitat, providing us with good insight to the surroundings of the spider as it begins to devour its meal. The blue tone lends a cool, collected feeling to this piece, and the natural occurrence of nature as a concept is emphasised to great depth. (
Suggested by batmantoo and Featured by 3wyl
)
wow, absolutely incredible.
the soft blues on the droplets lend a feeling of cool calm, and the crystalline effects makes it appear like something from another world.

the blend of this gentle silence with the spider's delicate danger gives the piece a unique twist in the depiction of life.

even the poor insect that was caught has a glistening quality, as if in its death it became part of this glassy world.

I wish I could give a more helpful critic, but quite honestly I don't think there is anything that should be changed. it definitely earned that daily deviation.
The Artist thought this was FAIR
58 out of 59 deviants thought this was fair.
Very impressive shot, the cold blue reflected on the crystallized drops surrounding the spider makes the dark atmosphere almost surreal and theatrical…
This spider definitely is to be acknowledged just like your watchful and seemingly respectful eye for small creatures to catch such an intimate scene of her world. I also do this kind of photography, it demands a love for nature that borders on spiritual contemplation.
The composition is well balanced and brings the eye toward the disappearing dark depth of her web behind her. So the lighter color of her body on such a background shoots her forward as if she could move toward us, but she is frozen in time forever.
The Artist thought this was FAIR
1 out of 1 deviants thought this was fair.