Recoloring is commonly seen among artist who don't know how to draw or they just still artwork for fun...
This article is going to tell you how to properly recolor but why you still shouldn't do it.
I am going to be using this image by

AGiLE-EaGLE1994
that he gave me permission to use for this:
<da:thumb id="286704057"/>
First you need a piece of software called Paint.net for Windows. It is a free alternative to Photoshop that includes a recoloring tool.
After Install Launch it, Open your photo and look for the tool called Recolor: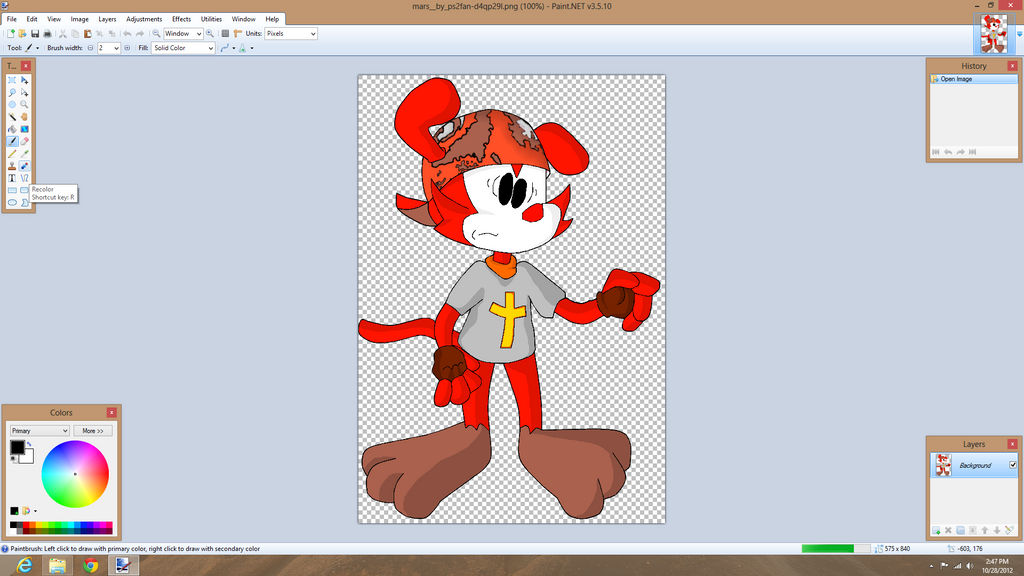 According to the
help doc
, You right click the color you want to replace and left click to replace. You may have to adjust the
Tolerance to get it to replace.
Now the advantage of this method is it colors in the lines. So if I want to make his character Mars; Blue, pink, purple and lots of other colors I could do that...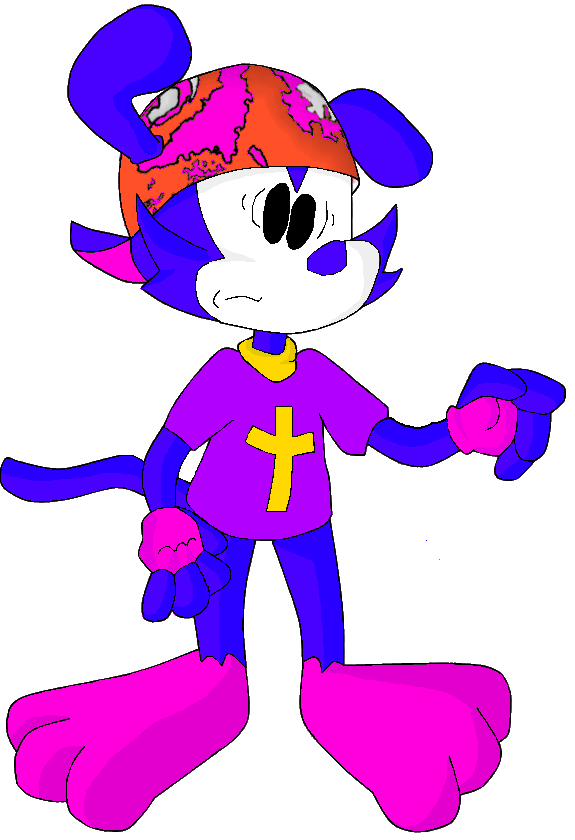 However, this is not good... Recoloring in general is not good... You are stealing people's art!
Now what is this good for though... Well, you can do your own art for fun! Or a friends art IF THEY GIVE PERMISSION!!
Otherwise don't do this...