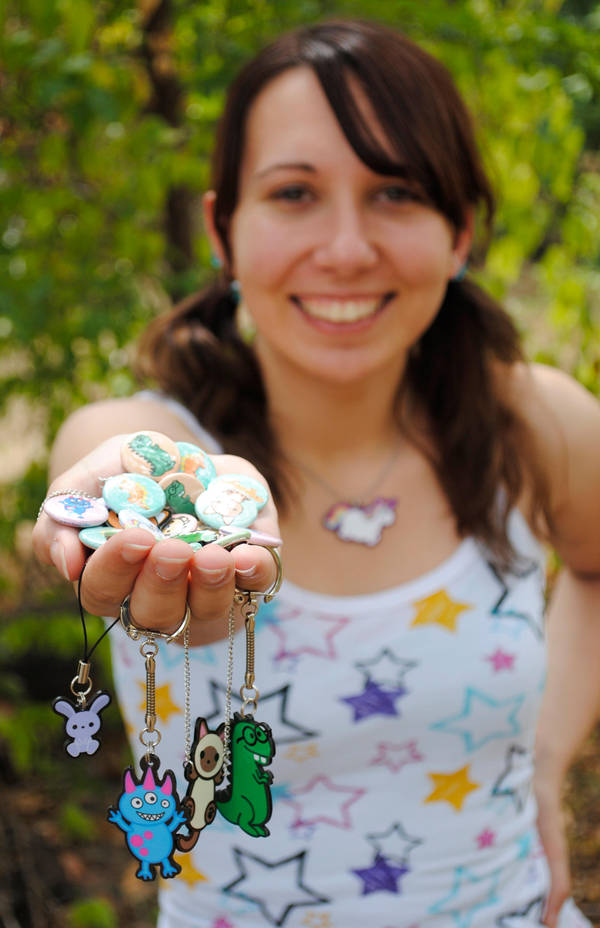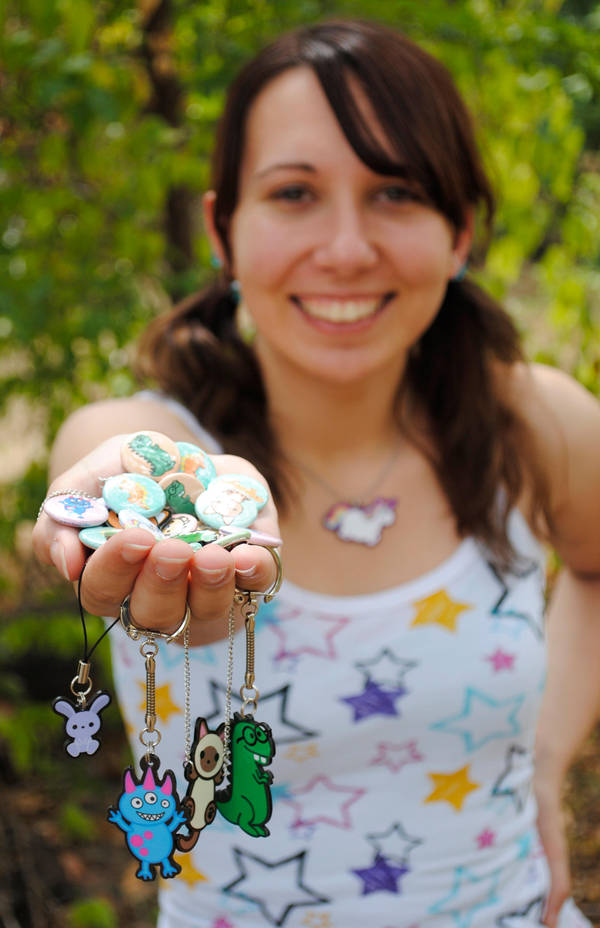 Watch

this is so cute!!! oh my gosh I haven't been on here in forever!!
Reply

Sorry to bother, you look very cute.... nice fashion for a young adult... BTW, im one too....
Reply

Really adorable. Nicely crafed and captured

Reply

I want the cat and unicorn as a keychain! They are so cute! <3
Reply

I can make you a custom order!

I'm not sure if the cat will translate well into a keychain, though, since it has a loop in each paw for the chain to connect to, instead of one loop at the top.
Reply

I think it would be cute as a keychaineven if it was just through one of his paws or maybe through his head (though it seems gruesome somehow). I actually saw the kitty at the store and I wanted him, but I was wishing he was on a keychain too (though the two stands hanging from guy possess are adorable and so is he. Take it from a cat lady). Got the chubby unicorn instead (still cute of course).
Reply

Well the ones I currently have in stock have a hole in each paw, so if you ordered one it would still have two holes even if I only attached the keychain to one of them. I will try to make more cute kitties, though!

Glad you like your chubby unicorn, though!
Reply