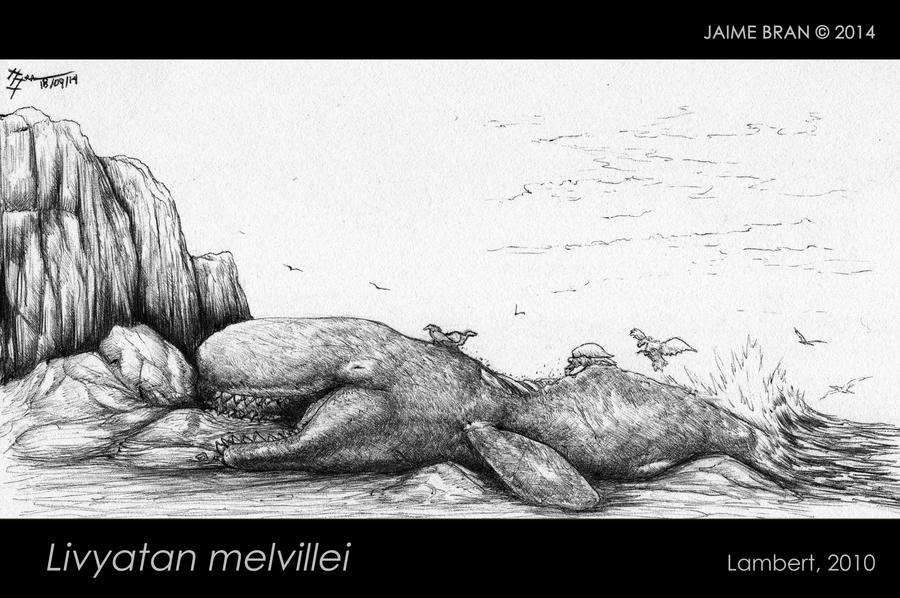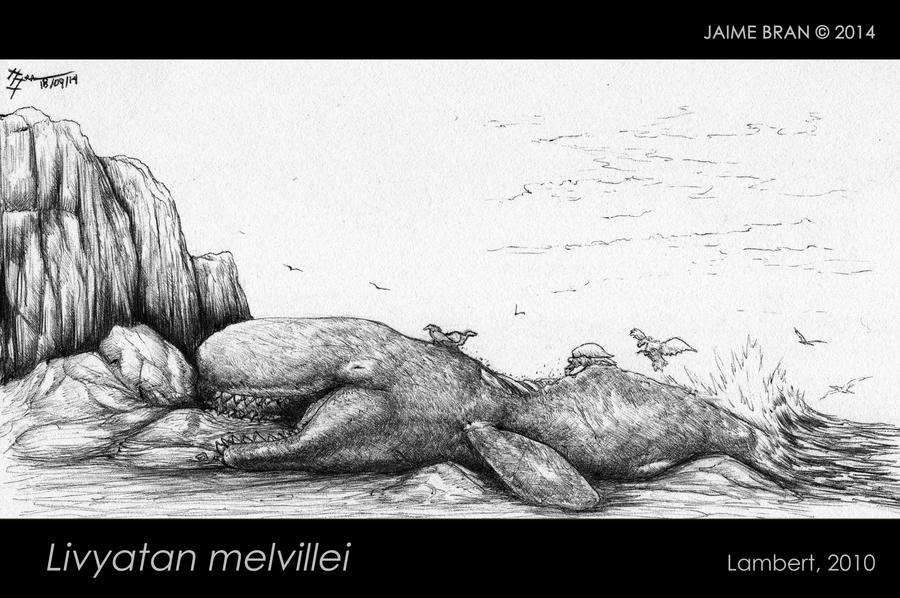 Watch
Mi 3ra entrada para el concurso de paleofauna peruana.
Técnica: Ilustración tradicional, lapicero sobre papel.
Atardece a las faldas de un acantilado donde algún día sera Cerro Colorado, Perú, numerosos catártidos ya han comenzado el festín sobre el colosal cuerpo de un viejo
Livyatan melvillei,
el cual ha sido arrastrado a la costa durante la marea alta después de una dura vida en las peligrosas aguas del Mioceno. Millones de años más tarde, lo único que prevalecería ante el azote del tiempo y los elementos será el descomunal cráneo y dientes de uno de los depredadores marinos más grandes de la historia.
My 3th entry for the contest of paleofauna of Peru.
Technique: Traditional illustration, ballpoint pen over paper
Dusk at the foot of a cliff where someday will be Cerro Colorado, Peru, numerous vultures (cathartidae) are already feasting over the colossal body of an old Livyatan melvillei, which has been drifted to the coast by the tide, after a harsh life in the perilous waters of Miocene. Millions of years later, the only thing that would remain will be the giant skull and teeth of one the largest marine predators of history.
Referencias/References
Lambert O, Bianucci G, Post K et al (2010) The giant bite of a new
raptorial sperm whale from theMiocene epoch of Peru. Nature 466:
105–108.
M. Stucchi and S. D. Emslie. 2005. A new condor (Ciconiiformes, Vulturidae) from the late Miocene/early Pliocene Pisco Formation, Peru. Condor

107

(1)

:107-113