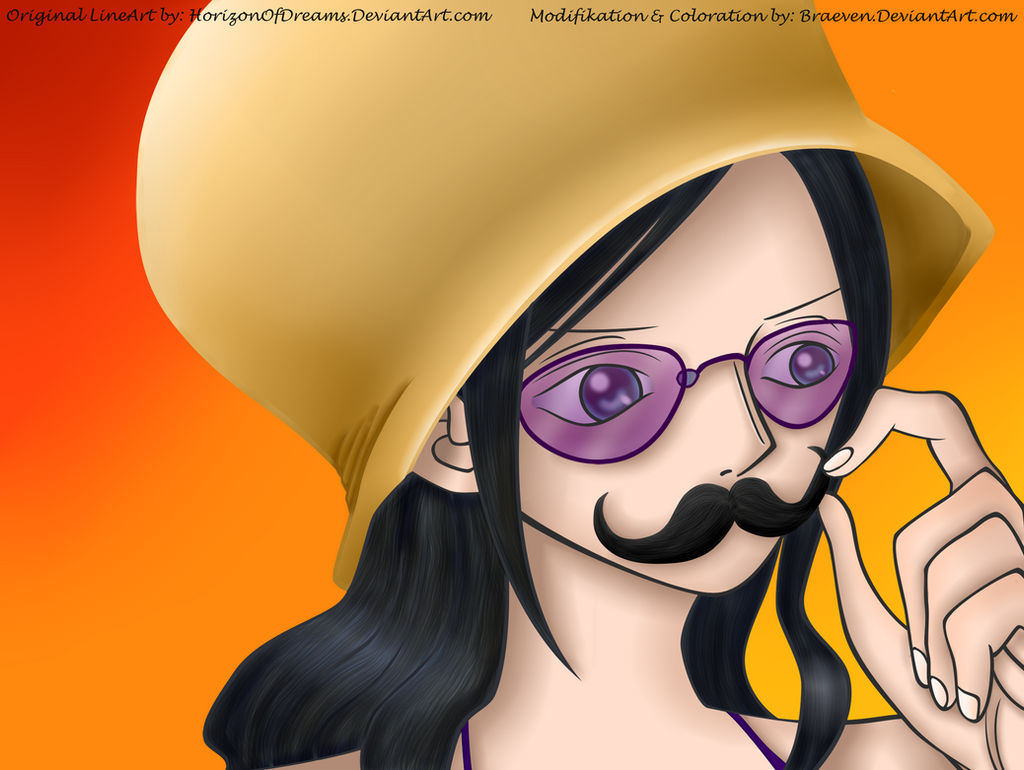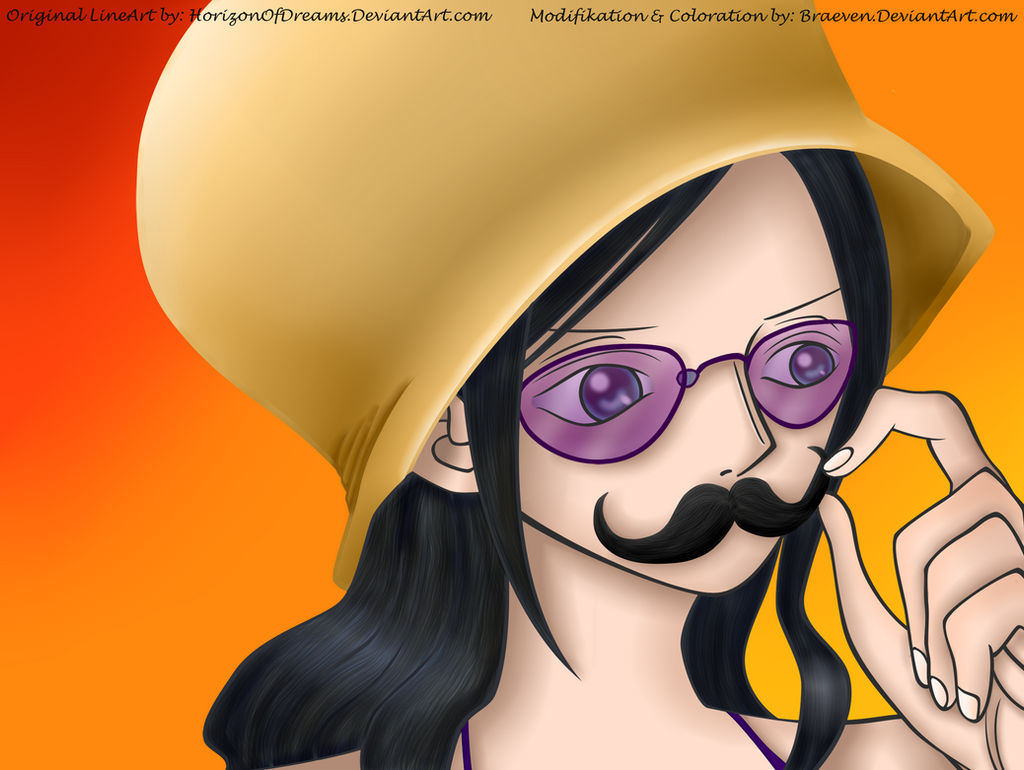 Watch
I've got interesting news from Japan: Oda did make a mistake since the Strawhats arrived at Dressrosa: He forgot to give Robin her moustache. It will be corrected in the printed volumes, in the WSJ from Chapter 712 on. I've already corrected this in this picture and it looks funny

. Just joking: Everyone was given a fake beard on Dressrosa, why not the girls too?
It's based on a LA by

, i've asked her if it's ok to add a Moustache and relocate the hand

Don't ask for an edited LineArt: i can't give it to you.
In the Coloration i've experimented with a lot of brushes, colors and technics, but i think i'm done for now. This is one of my best Colorations so far, but maybe i hope i can do even better in the future. Please give me some Feedback, i can use some

.
German
Ich hat interessante Information aus Japan erhalten: Oda hat einen Fehler bei den Strohhüten gemacht, seid diese auf Dressrosa angekommen sind: ER hat vergessen Robin ihren Moustache zu zeichnen. In der gedruckten Bänden wird dieser Fehler korrigiert sein, in der WSJ erst ab Kapitel 712. Ich hab hier schonmal eine korrigierte Version gemacht, damit alle wissen wie Robin eigentlich aussehen sollte und es ist zum Brüllen. Spaß beiseite: Warum hat eigentlich jeder auf Dressrosa einen Bart verpasst bekommen nur die Mädels nicht?
Basierend auf einen LineArt von

, ich hab das LineArt in Rücksprache mit ihr verändert, den Bart hinzugefügt und die Hand versetzt. bitte fragt nicht nach dem geänderten LineArt, ich kann's nicht rausgeben.
In der Coloration habe ich mit vielen Pinseln, Farben und Techniken experimentiert, für den moment bin ich zufrieden. Das ist eine meiner besten Coloration bisher, aber ich hoffe das ich in der Zukunft noch besser werde. Und bitte gebt mir etwas Feedback, ich kann es brauchen


Original Lineart by:

[link]
Modifikation and Coloration by:

One Piece by

Made with: