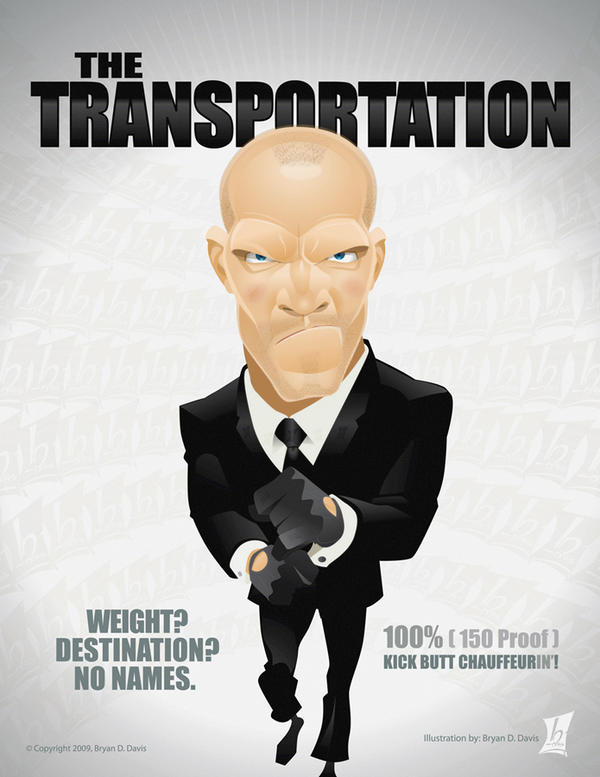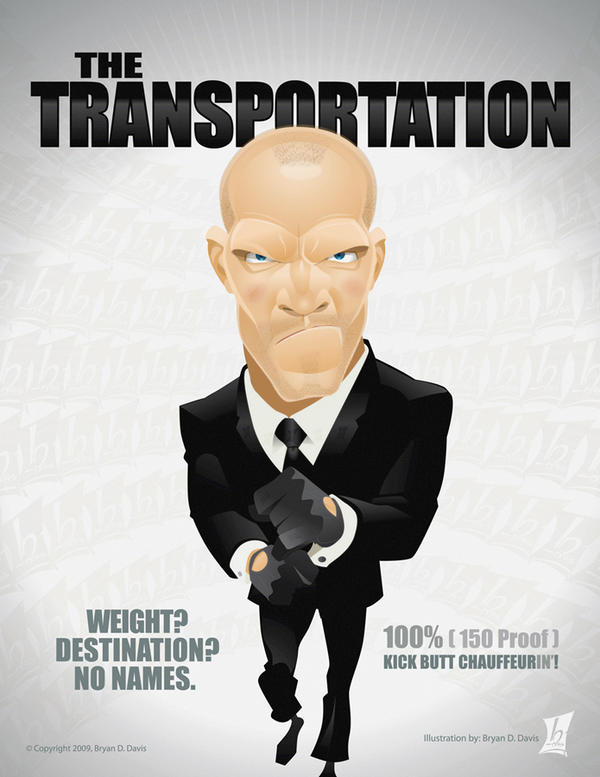 Watch
A spoof of the Transporter Movies. This movie was an awesome concept, though I think it probably could've been executed better the second go round. But I tried to capture the same anticipation and potency of that clip with him kicking in the door (just blew me away in the preview) with him just walking toward the screen with this KILLER mug. Enjoy!

- Created with Adobe Illustrator.

Nice!! your draw very well!!
Reply

man youre style is incredible

Reply

Reply

i love ur style......

Reply

Reply

Great definition and texture. Good likeness once again. Reminds me of hitman...
Reply