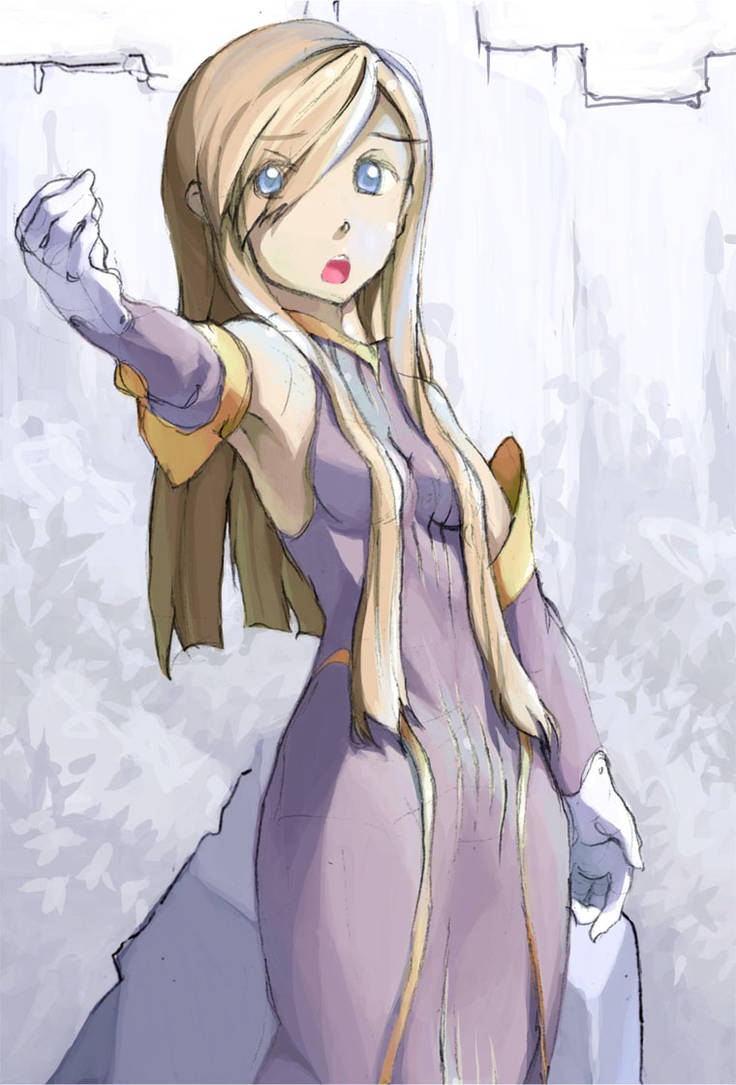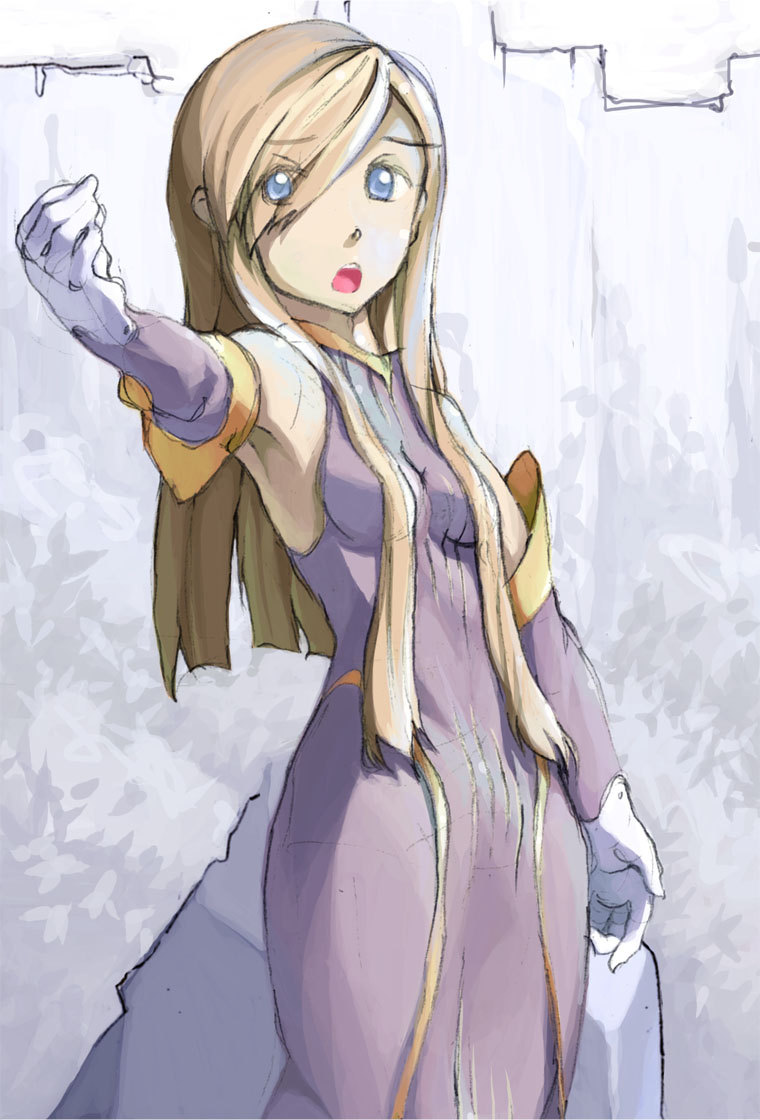 This is actually not as old as I thought, but it's still been sitting in my Sta.sh for a really long time; I dunno why it never got posted. It's supposed to be from the ending cinematic.

YAY A TALES FAN WHO ISN'T MINDLESSLY OBSESSED WITH THAT TALES GAME NO ONE SHUTS UP ABOUT.
Reply

Heh, which one is that one? XD
Reply

Reply

Ah, my favorite one is probably Abyss. After Abyss I feel like they started getting a little cookie cutter. Symphonia I feel like gets hype because it was the first big one in the US, so I guess it gets people's nostalgia going!
Reply

I hate nostalgia so much. It's blinded people to better games! Playing Symphonia again, without free run, is such a chore. Abyss made the system truly 3D and fun! And the characters. Ugh. They spread themselves with 9 playable characters, making everyone lose out on characterization overall.

I think the Tales games have steadily gotten better (I LOVE the Graces combat system, and Berseria has refined it to be my favorite RPG battle system, which is really important in an RPG), but I will agree that Abyss still remains the best for its story and having a combat system almost as good. I love playing Natalia~
Reply

Yeah, though I think the style and story of Symphonia is still pretty good, I can't stand the 2D battle systems of the old Tales games anymore (or 2.5D for Symphonia I guess). The 2.5D system in particular is confusing to use.

Mechanically the newer Tales games are definitely better than the old ones... the newer battle systems are way easier to use, and I especially like how they've replaced MP with the bars. I ding them a little for messing a bit with multiplayer in Xillia/X2 (ie if you have four players, only two can play when both mains fuse), but that pales in comparison with all the ergonomic tweaks they've done in other places. When I said cookie cutter I was mainly thinking of story and characters which I feel like are a little flatter than stories and characters of past. But maybe also only because I've played too many of them now XD
Reply

AWWW That's so cute :3 Nice work

Reply

Reply

SO GORGEOUS!!!!!!!!!!!

the colors are so soft and the pose is so delicate!
beautiful!
Reply

ToTA still the best Tales game

Reply

Third best for me

Berseria is just mind blowing and I love that like in Abyss they tackle big modern society issues in a very subtle way :3
The antagonists again have depth and backgrounds (again like in Abyss!) but I like the characters better than in Abyss :3 they were much riskier (and villainous XD )
Reply

Lol, what is the second? As far as Berseria goes, it isn't even out in the US; did you play it in Japanese o_O
Reply

Xillia 2 :3

someone translated the first third of the game (subs) but yeah I watched a Japanese LP. You can deduct so much from gestures, reactions and tone of the voice - it's amazing XD
Reply

Well, I have it pre-ordered on Steam. It didn't seem like there were any pre-order bonuses though, which was a bit odd - I feel like all Tales games up until now have had something. Dunno how much time I'll actually have to play around release, but definitely looking forward to it... eventually!
Reply

I preordered too, PS4 though XD
not sure if the bonuses are perhaps system specific or area specific *shrugs* but I don't think I'm having any either 0-0

i took time off work to play upon release :3
Reply