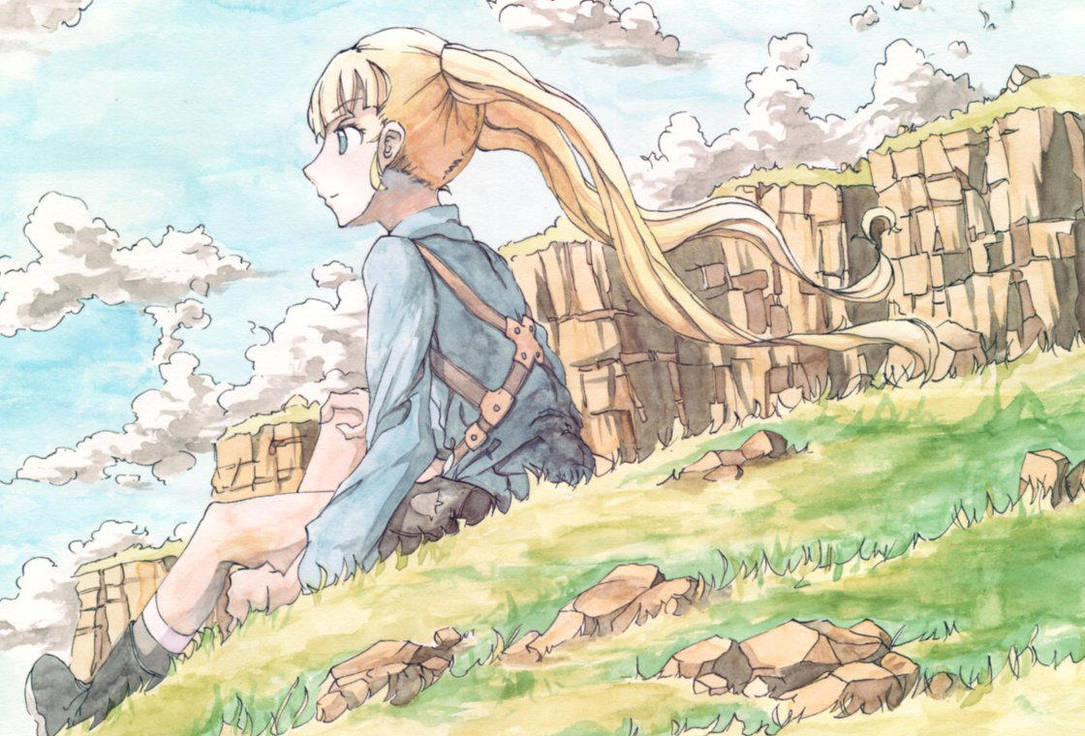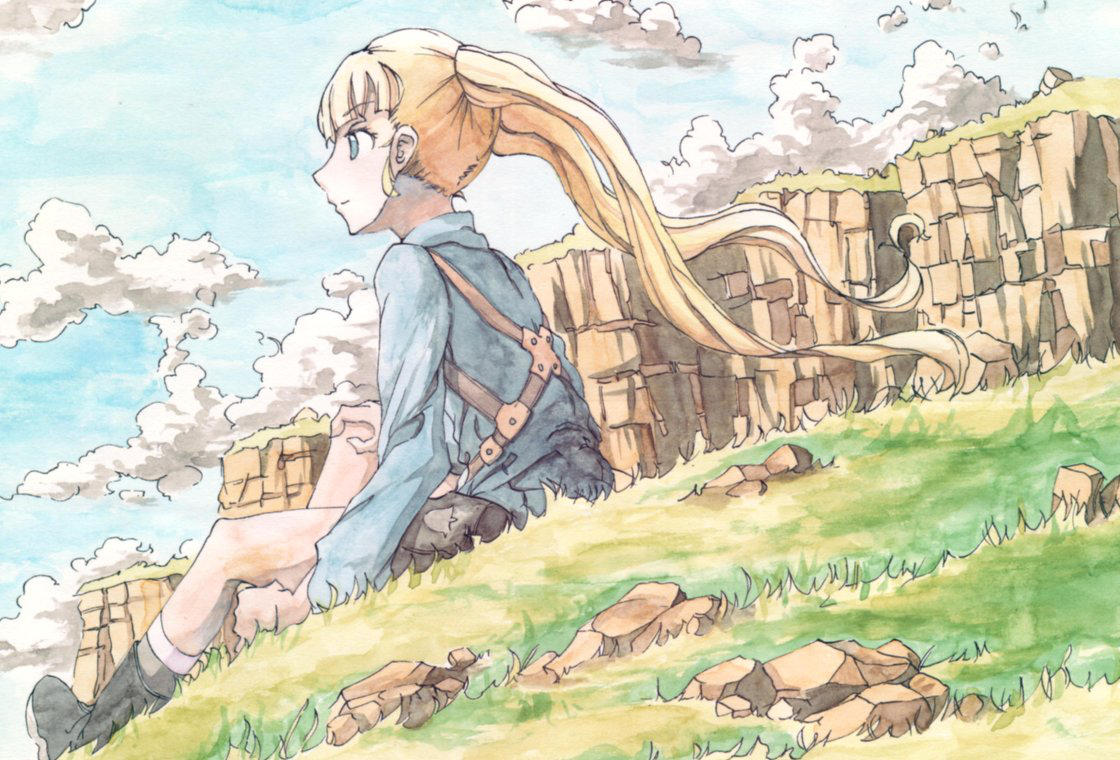 I did another watercolor before this with all the characters that (could) die, but it wasn't as good. I think I need to use a different watercolor paper in general.
17 x 11, Pencil, "G"-pen, watercolor
Watches, full views, flames and the like appreciated!

I love the colors you used!
Reply

Just seeing Elle like this makes me cry
love this piece!
Reply

Thanks! I really liked the good ending too

Reply

just gotta tell you, I keep looking at this picture long after I first found it on this page

there's something very special about for me
Reply

I'm glad you like it so much! If I ever get my friends to play X2 with me; I'll be sure to paint some more

Reply

I liked no ending.
i cry here because Ludger is dead, i cry at the normal ending because Elle died and will turn into Victor and the bad ending...is really bad...
that game is all about decision making and yet no matter what you do, there is no happy end, not for me

but your pic is so beautiful that i might just accept the good ending

Reply

It's beautiful *A*

I can say this art really calming lol :3
Reply

Reply

Mighty outstanding! Wow!

Reply