Your Featured Gallery
The featured gallery is the first impression someone gets of your deviations. But did you know that your featured gallery does not have to include all your deviations?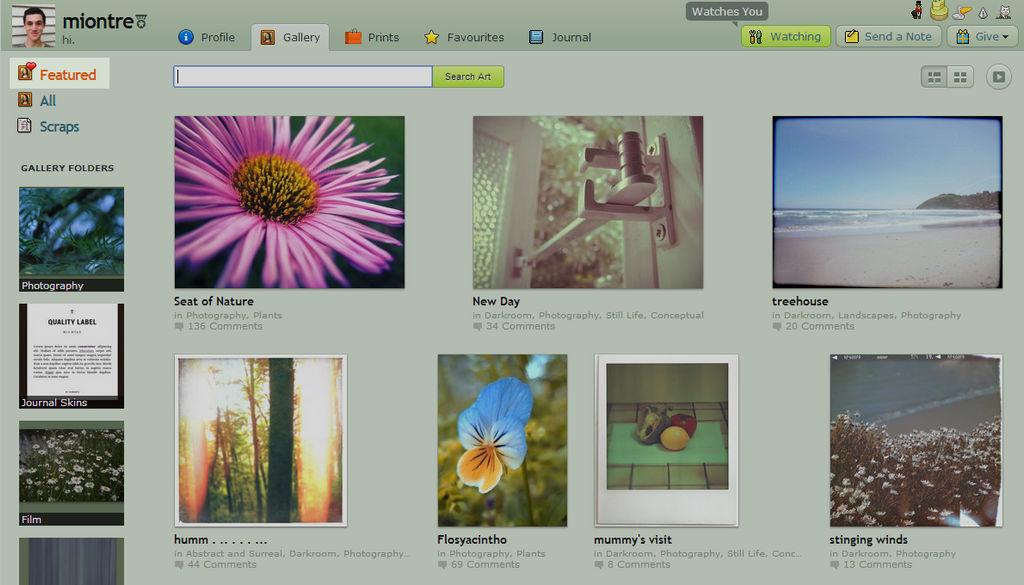 You can choose upon submission and at a later point, whether or not a deviation should be visible in your featured gallery or not.

Additionally, you can re-arrange the deviations in the way you prefer. They are sorted after submission date by default, but you can arrange them however you want using the click and drag method. By arranging the content and order of it, you can choose what a visitor of your page sees first.
The rest of your gallery will of course stay accessible from the "All" button on the left side.
---
Want to learn more?
Suggest a Topic
As we write this article series for you, the community, we would like to know: What aspects of the website do you want to learn more about? Or what can you teach other deviants about? If we decide to use your suggestion we will be sure to credit you.

Thank you for your input in advance!
Let us know your ideas through our
feedback page
.

Previous Articles
You can find every article we've ever done right
here
.